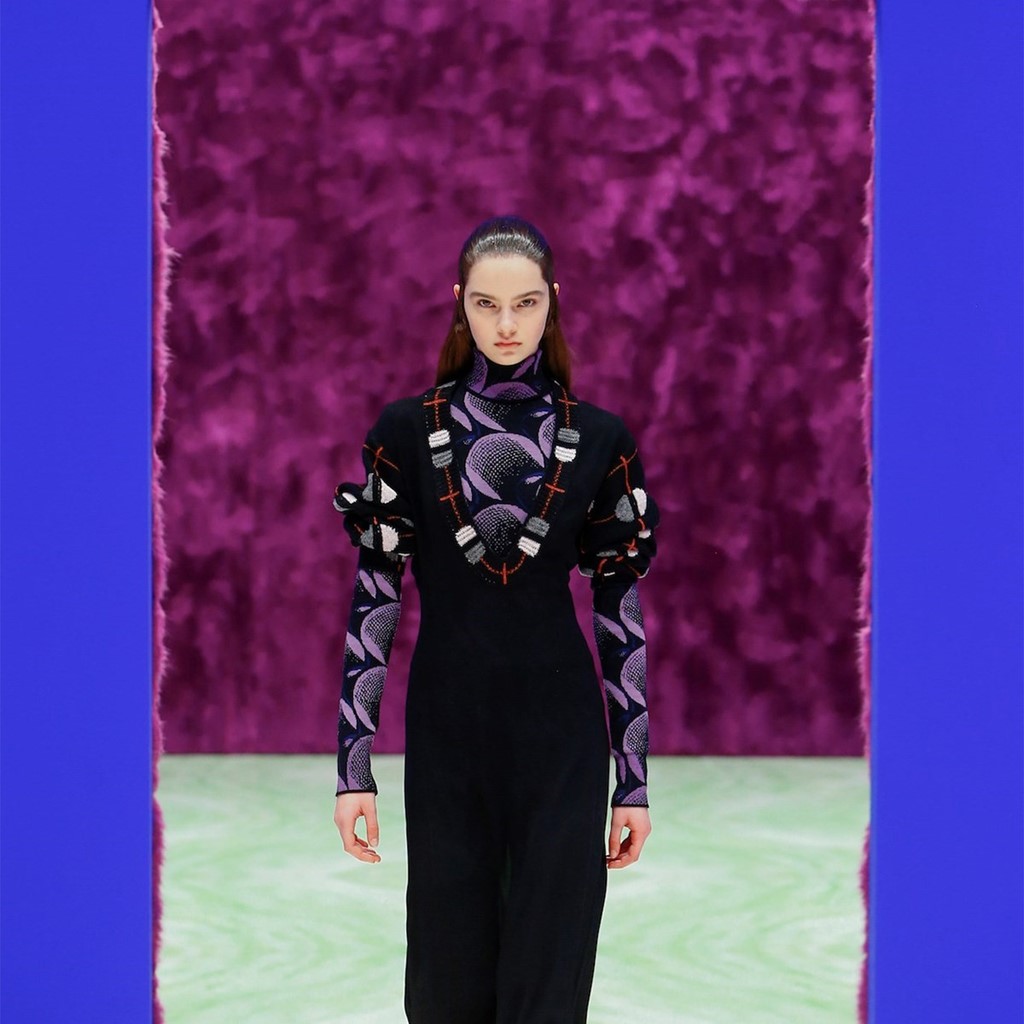 Everything we know about
Prada
Prada is an Italian luxury fashion house founded in 1913 by Mario Prada, the grandfather of current co-CEO and co-creative director Miuccia Prada. Originating as a leather goods shop in Milan, the label introduced its first womenswear collection in 1988, a decade after Miuccia inherited the company (following a stint in the Italian Communist party, years as a mime and a PhD in political science). Menswear followed five years later, in 1993. 
In that time, Prada has transformed from a small accessories brand into a top feature at every fashion season, rivalling leading luxury brands such as Gucci and Louis Vuitton into the 1990s. Prada has earned the acclaim, too, with its contemporary, often-eccentric designs that can walk the thin line between ugly and sexy. That's not to say that it doesn't still have a commitment to its classic bags, too – debuted in the house's iconic nylon in 1979, the bags got a sustainable update in 2019 (though they'll likely set you back more than £1,000, a price that many may struggle to justify).
The house has also followed up on sustainability commitments with other eco-conscious accessories, and in 2019 pledged to stop using animal fur, as of its SS20 womenswear show.
In 2020, the label debuted a Frank Ocean-starring(!) SS20 campaign and sent an outstanding Miuccia Prada-designed AW20 collection down the runway. One of the year's biggest fashion moments, though, came when Prada announced the appointment of a co-creative director: none other than Belgian designer and former Dior and Calvin Klein creative director Raf Simons. 
Together, Simons and Mrs Prada have since made a spooky, horror-themed womenswear debut, followed by menswear in January 2021, and a tactile AW21 collection in February. They've also linked up to talk about the future of fashion, hinting at where Prada is headed in the future.