Including Craig Green's tear-inducing SS15 show, Meadham Kirchoff's punk-fuelled finale, and Martine Rose's wildly brilliant Tottenham
market takeover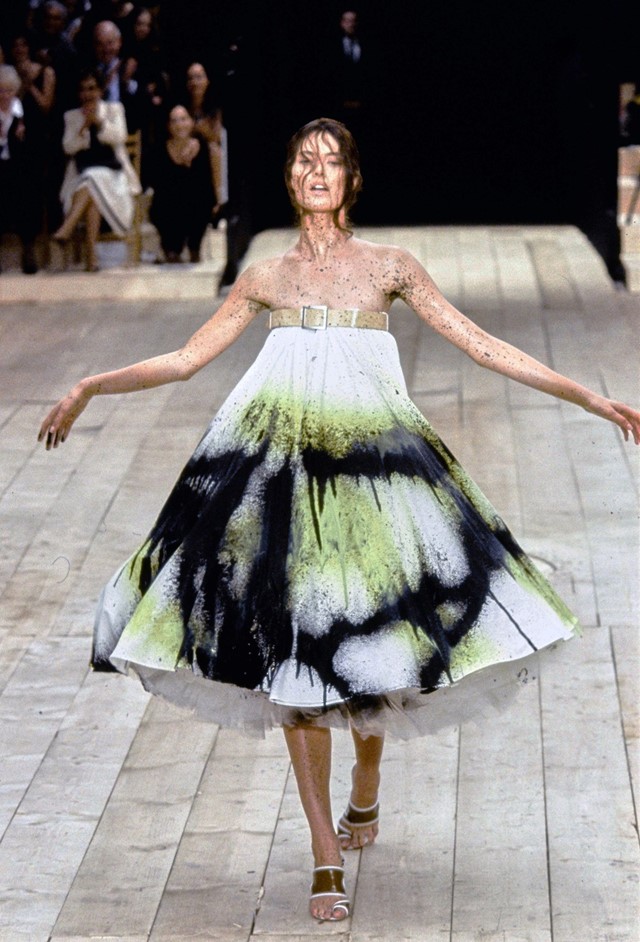 Alexander McQueen SS99
ALEXANDER MCQUEEN SS99
A king amongst men as far as colossal displays go, McQueen's SS99 set-up reimagined how a fashion show might look and who might watch it (Victoria Beckham was famously denied an invite). Taking place in a former bus depot days after his guest-edited issue of Dazed hit shelves, cover star and Paralympic champion Aimee Mullins was among the models, but it was Shalom Harlow's closing performance, which saw her placed between two robots who proceeded to spray the former ballet dancer with paint, that cemented its icon status.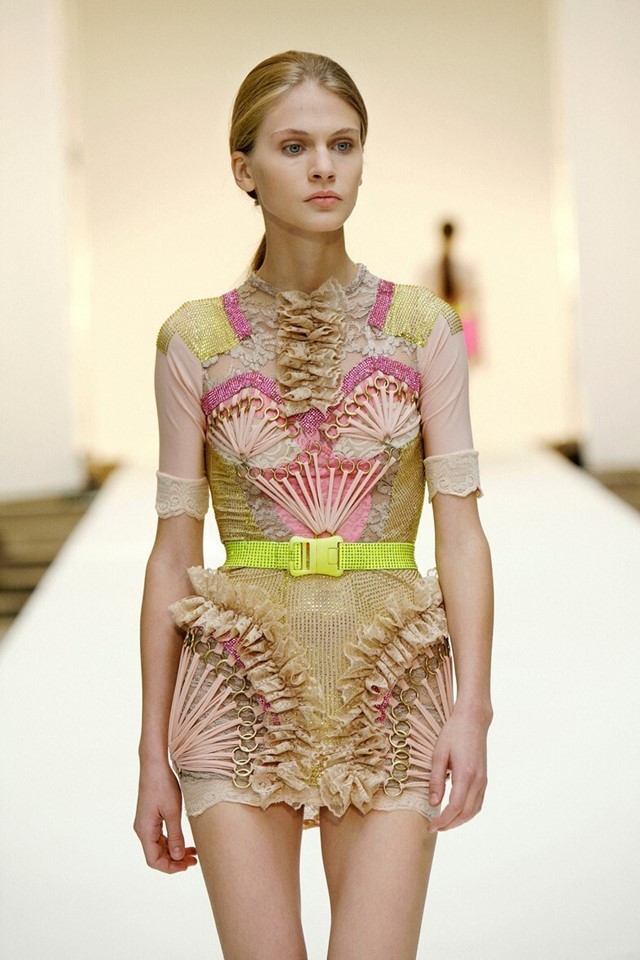 Christopher Kane SS07
CHRISTOPHER KANE SS07
While Christopher Kane's talent was announced at the Central Saint Martins' MA degree show, it was the SS07 collection that quickly followed which confirmed his god tier capabilities. Here, Kane tapped into the moment with bold, brilliant mini dresses of lace, plastic, and diamante. Marrying feminine notes with a fiercely modern point of view – and acid brights with more neutral tones – it was the first nod to the aesthetic duality of which the designer has since established as a winning formula.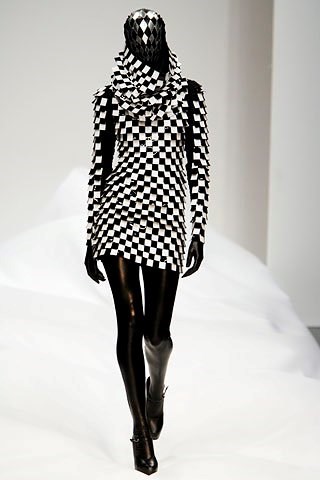 Gareth Pugh SS07
GARETH PUGH SS07
Fresh from his three-season stint as part of the Fashion East fold, Gareth Pugh landed on the SS07 London Fashion Week schedule with a seminal show that served him a standing ovation. But it begged the question, what came first? The gimp or Leigh Bowery? The designer, who often referred to his early collections as "the poodle and gimp shows", styled his pieces with rubberised S&M suits and high-flung ponytails, evoking Bowery's iconic equine-kink creations – particularly that club-footed black cat-suit which covered his entire body, spare a small pin hole at the mouth to breathe through.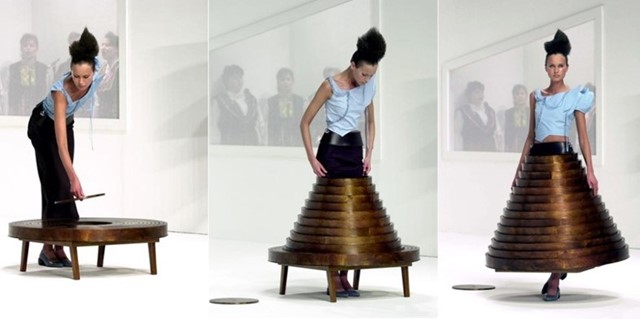 Hussein Chalayan AW00
HUSSEIN CHALAYAN AW00
"I feared things going wrong, but the risk was so worth taking," revealed Hussein Chalayan just after his pioneering AW00 show – and reader, it really was. With models making their way out onto the stage in a series of chair coverings and a coffee table (do not adjust your set), the furniture transformed into four dresses and one wooden skirt in front of the audience's very eyes. As longtime collaborator Björk so succinctly put it, the designer "raises daily life to a level of something magical. He was born with these powers."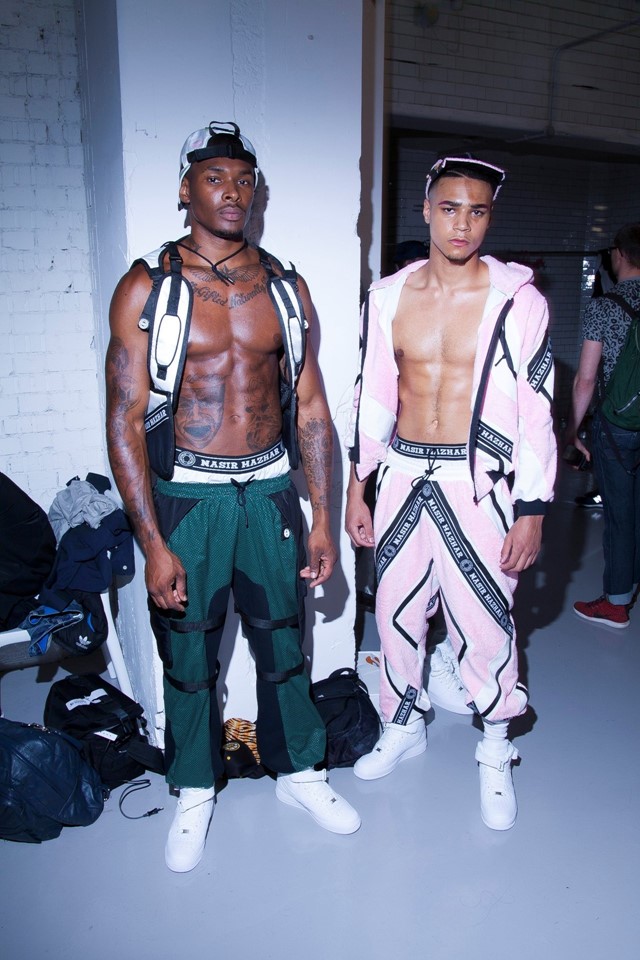 Nasir Mazhar SS14
NASIR MAZHAR SS14
Nasir Mazhar's London Fashion Week debut heralded a seismic shift not just in London, but around the world, as the rules around what constituted 'luxury' began to bend and warp. Sending a diverse, co-ed cast of models down the runway to the skewed sounds of a pirate radio station, the designer's SS14 collection was made up of bolshy sequin-branded sweaters, oversized tees, and track pants, with many looks finished with bondage-y strap details. Mazhar may have (fairly) rejected being deposited into the 'streetwear' category, but there's no doubt he helped cultivate a new design aesthetic that dominated the late-2010s.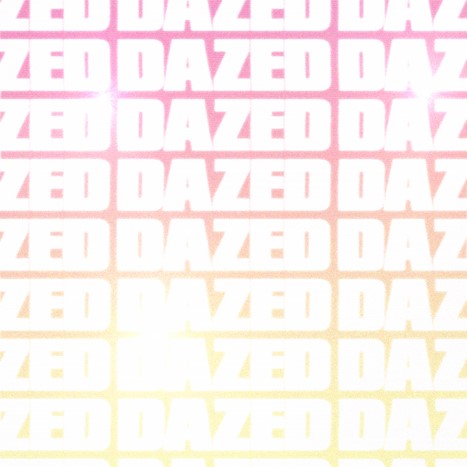 Photography @tony_grove
SPORTS BANGER AW19
A slight curveball within this gallery, sure, but there's no denying Tottenham couturier Sports Banger's debut LFW show was a total momenté. Taking place off the official schedule and off-the-beaten track, a tiny audience including Turner Prize winner Jeremy Deller and Jaime Winstone piled into designer Jonny Banger's equally tiny Seven Sisters studio to watch the ravey runway show unfold. Kitted out in and piano-key tracksuits and upcycled wipe-clean outerwear – crafted from leftover lilos from Banger's Slazenger collab – models weaved their way between cardboard boxes and piles of stock, whooping and voguing as they went. Demonstrating the DIY spirit and haphazard brilliance that London was once renowned for, we called it 'the vibiest show of Fashion Week' – two years on, we stand by that decision.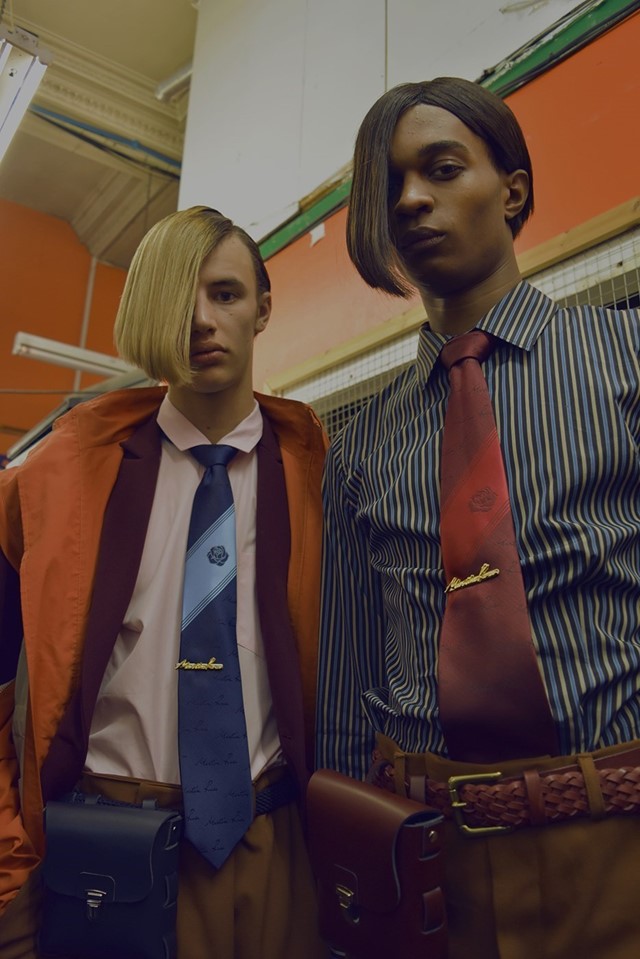 Photography Anabel Navarro Llorens
MARTINE ROSE AW17
Previously eschewing the fashion calendar and an assortment of the industry's other more traditional components, Martine Rose's AW17 return to the runway was going to be big news for her fans, regardless of the venue. That she chose to show in a covered market in Tottenham, well out of the LFW catchment area, only heightened the experience, as an army of asymmetrical haircuts and shirt and tie-fits paraded down the narrow runway. "I've been in Tottenham for ten years, so it was time to do something here," she told Dazed post-show.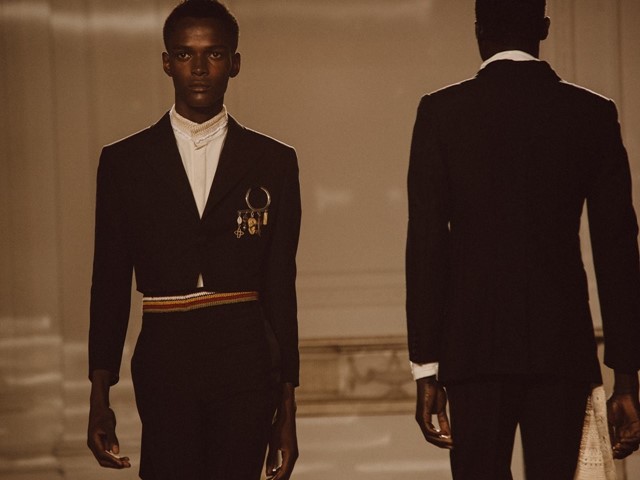 Photography Chloé Le Drezen
WALES BONNER SS17
Immediately offering something new, Grace Wales Bonner's star rose the minute she won the L'Oréal Professionnel Talent Award at CSM. Following three seasons with MAN – and a V&A Fashion in Motion presentation – SS17 marked two firsts for the designer: Wales Bonner's formal introduction to womenswear, and her first solo show. A hold-your-breath kind of moment, this independent showing offered an exquisite take on the personal themes previously examined by the label, simultaneously highlighting just why she would, days later, pick up the LVMH Prize.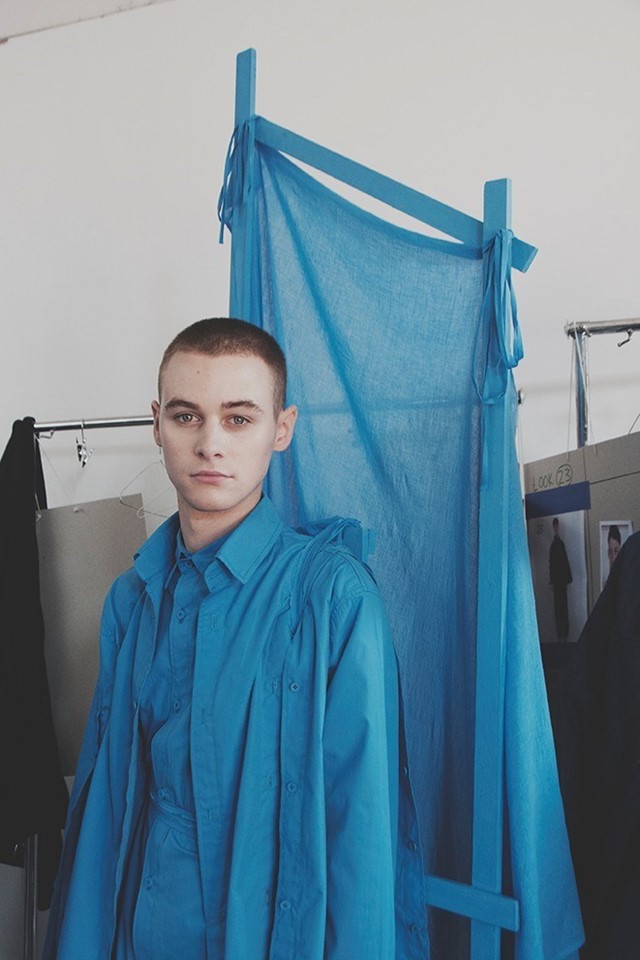 Photography Philip Trengrove
CRAIG GREEN SS15
The objective of a Craig Green show has always been greater than the clothes, as marked out at his MAN debut: no doubt those assembled still equate Green's wooden structures with Health's "Die Slow". Accompanied by Enya and Wim Mertens, his first standalone show only further asserted the designer's intentions, as the combination of emotive sounds and barefoot models left many of the front row in tears (thanks in large part to the recent passing of CSM legend and Green's mentor Louise Wilson). The clothes themselves were similarly powerful, with soft silhouettes and an angelic palette of white and blue coupled with skillfully cut jackets and 90s cutouts.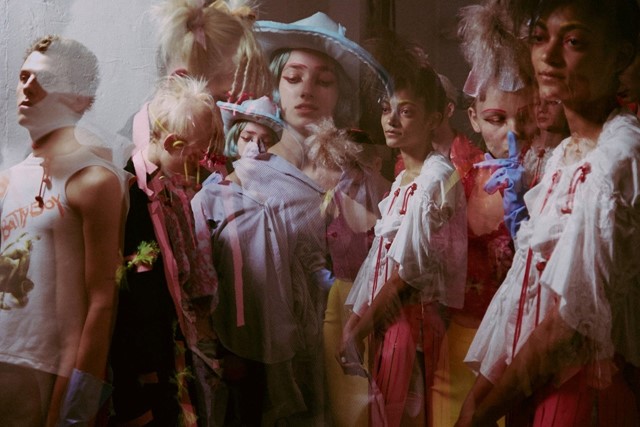 Photography Lea Colombo
MEADHAM KIRCHHOFF SS15
"We live in this disgusting culture where freedom is this myth that everybody sort of believes in," explained Edward Meadham backstage, following, what it later emerged, would be Meadham Kirchhoff's final runway show. This idea of inequality formed the basis of the collection and was mirrored in the details; 'blood'-soaked tampons hung from trees lining the runway (a nod to The Slits and other feminist icons), while a 'Love/Hate' booklet was handed out to guests, a list of male stereotypes filling the latter section. A colourful display of punk with a streetcast line-up, the show joyfully echoed the political leanings previewed in earlier Meadham Kirchhoff shows.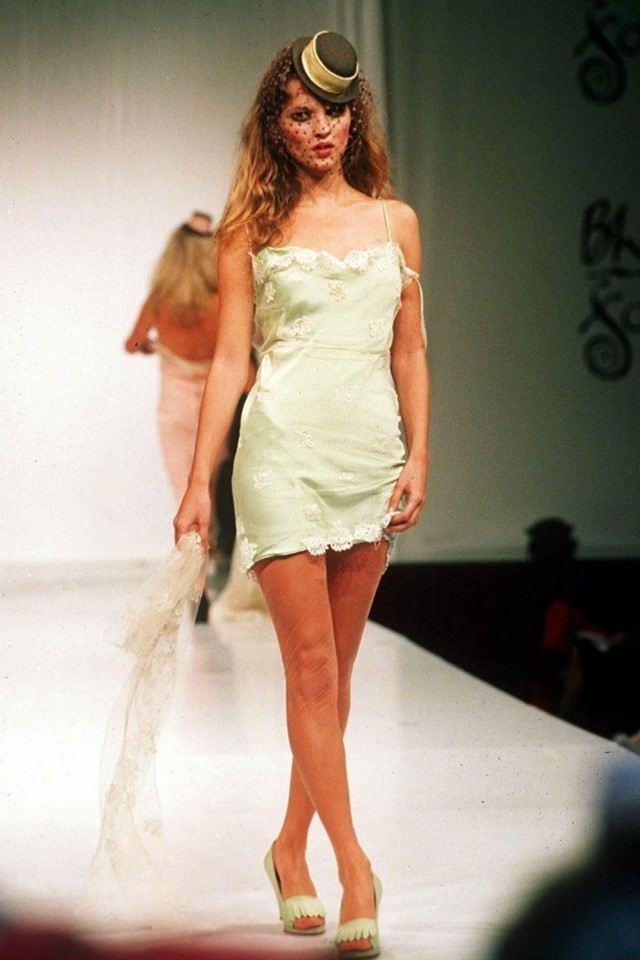 Stella McCartney Graduate collection
STELLA MCCARTNEY GRADUATE COLLECTION
While celebrity today is ubiquitous – and the fashion industry one of its biggest cheerleaders – having your graduate collection arrive down the runway on the back of a supermodel is still a rarity. But in 1995 the supers were Stella McCartney's mates, and hence a cultural moment was born. While the designer has since backtracked on the casting of Kate Moss and Naomi Campbell – "I look back on that moment and just feel a bit embarrassed that I was so naïve," she told Desert Island Discs in 2017 – the show remains a standout.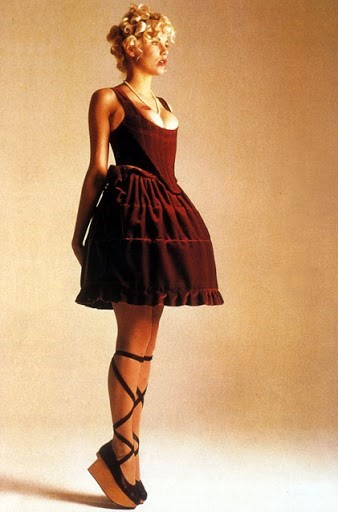 Vivienne Westwood archive
VIVIENNE WESTWOOD SS85
Shunning the big-shoulder silhouettes that dominated the catwalk in the mid-1980s, for SS85, Vivienne Westwood turned out a totally unique collection that heralded the arrival of her signature mini-crini. Looking to the tailored coats and dresses worn by a young Queen Elizabeth for inspiration, Westwood dressed models including longtime muse Sara Stockbridge in nipped-in corsets, bustiers, and skirts that emphasised the hips and breasts. Looks were finished with the designer's now-iconic 'Rocking Horse' shoes, which also made their debut around this time.