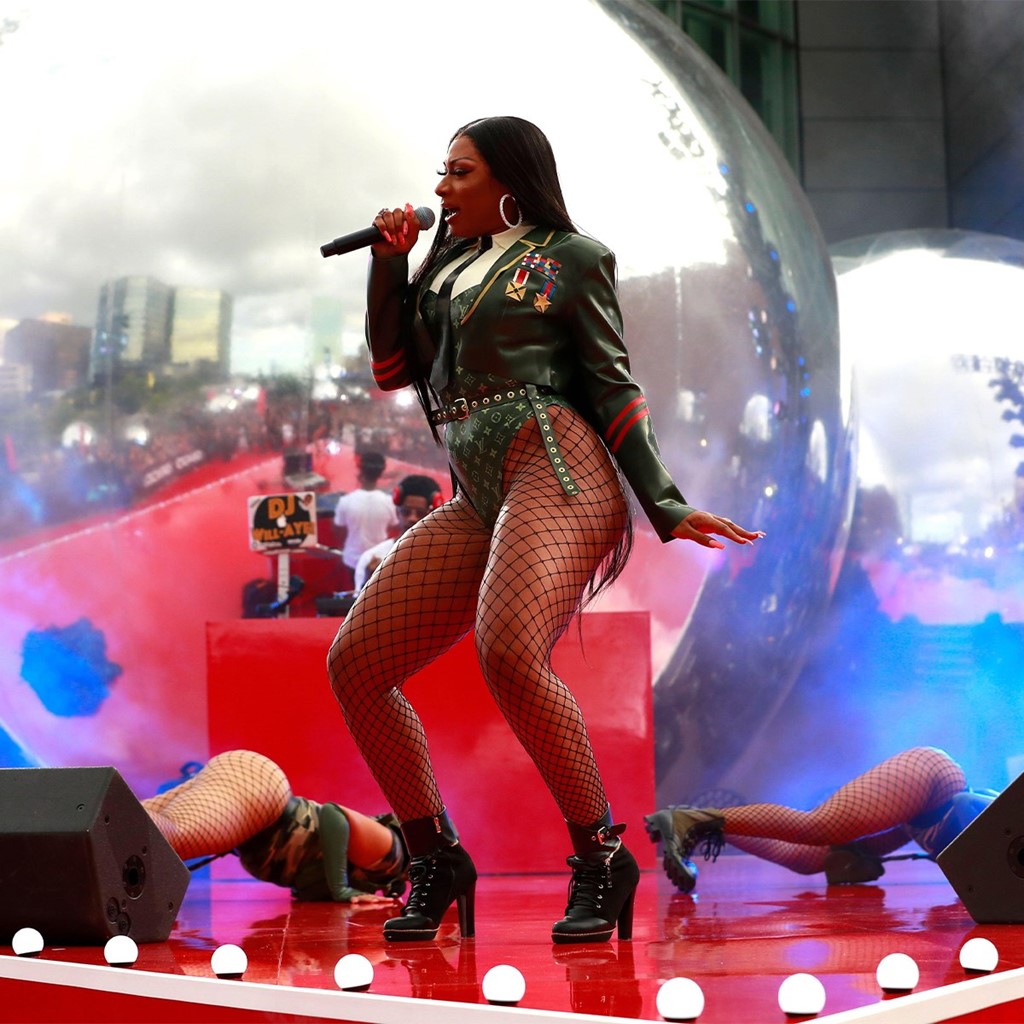 Everything we know about
Megan Thee Stallion
Megan Thee Stallion (real name Megan Jovon Ruth Pete, AKA Hot Girl Meg) is an American rapper born in San Antonio, Texas, on February 15, 1995. Gaining prominence through YouTube freestyles and viral success on social media – which isn't going away anytime soon – she released the Make It Hot EP in 2017. She signed to the record label 300 Entertainment the following year, going on to release her debut commercial mixtape, Fever, in 2019, with features from DaBaby and Juicy J.
2019 also saw Megan Thee Stallion feature on Chance the Rapper's debut studio album, The Big Day, and release the single "Hot Girl Summer" – based on her ubiquitous catchphrase-slash movement – in collaboration with Nicki Minaj and Ty Dolla $ign.
Another EP came in 2020. Titled Suga, the hotly anticipated record's release was marred by a public legal dispute with her former label, 1501, but that didn't stop the massive success of its third and final single, "Savage". In April 2020, Beyoncé hopped on a remix of "Savage" that (predictably) made waves across the internet, with proceeds going toward coronavirus relief in the artists' hometown of Houston.
Megan Thee Stallion's philanthropy doesn't stop there. Alongside musicians such as Lil Nas X, she has donated money directly to fans in need amid the pandemic, and announced a scholarship for women of colour in October 2020. She's also been outspoken on body positivity, and has publicly demanded justice for Breonna Taylor.
On July 15, 2020, Megan revealed that she'd suffered gunshot wounds and undergone surgery to remove the bullets. Tory Lanez was subsequently charged with the shooting, after she spoke out against the rapper. Megan also addressed the shooting on her debut album, Good News, which followed her massive – and massively controversial – collab with Cardi B, "WAP", in 2020.