From soiled sheets in the Chateau Marmont, multilevel sex palaces, and seducing nuns in turn-of-the-century Italy, these female authors write unapologetically about
sexual exploration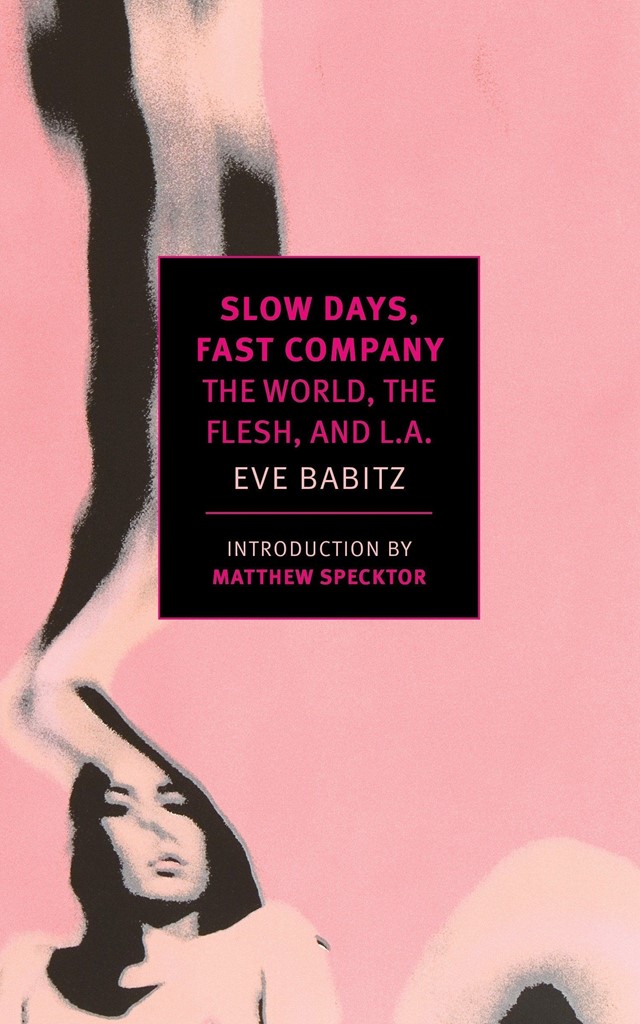 Courtesy of Random House
Eve Babitz, Slow Days, Fast Company
"This is a love story and I apologise; it was inadvertent. But I want it clearly understood from the start that I don't expect it to turn out well." So begins Slow Days, Fast Company, Eve Babitz's legendary memoir of sex, love, and adventure in 1970s California. 
A true child of Los Angeles, Babitz's stories are buffeted along by the hot Santa Ana winds, perfumed by bougainvillaea, and backlit by the pink-purple sunsets of Southern California. As a graduate of Hollywood High and the goddaughter of Igor Stravinsky, Babitz takes her inspiration from the high life (and low life) of the city's rich cultural milieu and its hedonistic, counter-cultural scenes. Encompassing three-day binges in the Chateau Marmont, misadventures in Palm Springs, and many restorative bloody marys at Musso & Frank's, Babitz is a picaresque heroine posing nude with Marcel Duchamp, and moving in circles among the likes of Joan Didion, Jim Morrison, Ed Ruscha, and Janis Joplin. 
Earl McGrath, the former president of Rolling Stone Records, once remarked, "In every young man's life there's an Eve Babitz. It's usually Eve Babitz." Yet, despite being unapologetically and unambiguously promiscuous, Babitz is no groupie. Neither is she ripe to be swept up in some Hollywood ideal of romance. Momentarily disarmed on a date with an unnamed filmstar, she confesses wryly, "He treated me with a chivalrous masculine know-how that I sopped up like a person who'd never heard how chivalry was just another nefarious masculine scheme to keep women in their place."
Though it may begin in the guise of a love story, Slow Days, Fast Company is, ultimately a love letter to female friendship and LA itself. "I would be happy with just the sunsets of Los Angeles and forget the finding the someone I didn't mind," she writes. "I had a collection of lovers to keep me warm and my friendships with women, who always fascinated me by their wit, bravery, and resourcefulness, and who never told you the same story twice."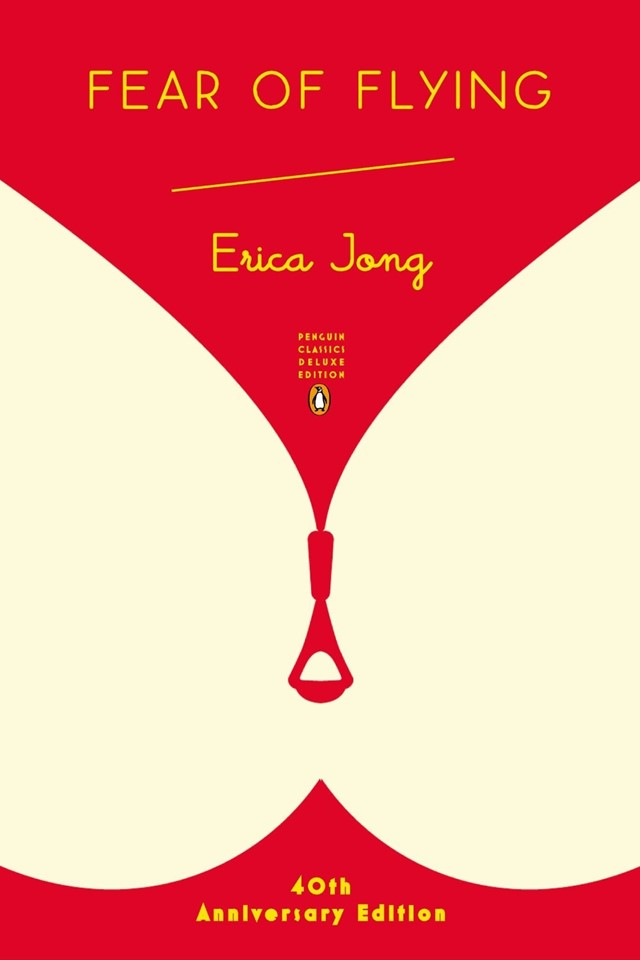 Erica Jong, Fear of Flying
"We drove to the hotel and said goodbye. How hypocritical to go upstairs with a man you don't want to fuck, leave the one you do sitting there alone, and then, in a state of great excitement, fuck the one you don't want to fuck while pretending he's the one you do. That's called fidelity. That's called monogamy. That's called civilization and its discontents," concludes Isadora Wing, the heroine of Erica Jong's Fear of Flying. 
Arriving in Vienna with her husband, Bennett, at a conference of psychoanalysts (many of whom she's been treated by as a patient), Isadora Wing's head is turned by Adrian – a tousle-haired mistake-waiting-to-happen. Finding herself in the midst of a crisis of self-realisation and torn between two very different kinds of men, the novel explores female desire weighed up against the restraints of monogamy, guilt, security, conformity, and social expectations. 
Considered a seminal feminist novel, Fear of Flying is where Jong first coined the now-famous phrase "zipless fuck" – so-called because "when you came together, zippers fell away like rose petals, underwear blew off in one breath like dandelion fluff." Elaborating on this elusive but idealised species of sexual encounter, Jong writes, "The zipless fuck is absolutely pure. It is free of ulterior motives. There is no power game. The man is not 'taking' and the woman is not 'giving'... The zipless fuck is the purest thing there is. And it is rarer than the unicorn. And I have never had one."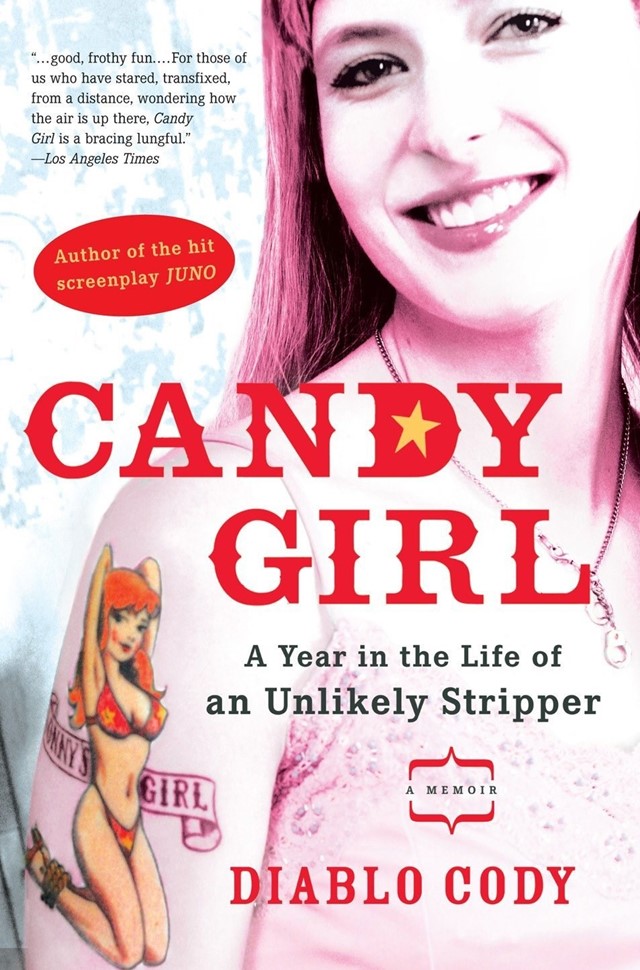 Diablo Cody, Candy Girl
Before her career as a successful scriptwriter, 24-year-old Diablo Cody happened upon amateur night at in Minessota strip joint, Skyway Lounge, and was awed and fascinated by the women on the stage and the world they inhabited. In a spirit of curiosity and experimentation, she decided to try her hand on the pole.
Crafting a stripping persona formed crudely and hilariously from sexy female archetypes (along with some questionable accessories), Cody may have fallen very short of winning the competition but she did chalk up her first striptease as a personal triumph. Having tasted the thrill of performing, she gave up her job typing copy at an ad agency to become a full-time stripper. First documenting these real-life exploits in a blog called The Pussy Ranch (which eventually became the basis for Candy Girl), she was the unsophisticated ingénue taken under the wing of the more seasoned dancers as she navigated seedy gentlemen's clubs, "multilevel sex palaces", and peep shows, armed with an arsenal of sex toys, props, and wigs. 
"For me, stripping was an unusual kind of escape. I had nothing to escape but privilege, but I claimed asylum anyway," Cody writes. "At 24, it was my last chance to reject something and become nothing. I wanted to terrify myself. Mission accomplished." Whilst acknowledging that she entered (and exited) the sex industry at a point of privilege, Candy Girl does talk back to the conventional idea that sex work is only undertaken by desperate women (a misconception that is arguably part of the rationale that prevents it from being acknowledged as a legitimate form of labour). While Cody's account of the striptease world is conspicuously a-political (in as far as it's possible for a text like this to not to be politically loaded), it also remains free from many of the tropes that typify and polarise popular narratives about sex workers.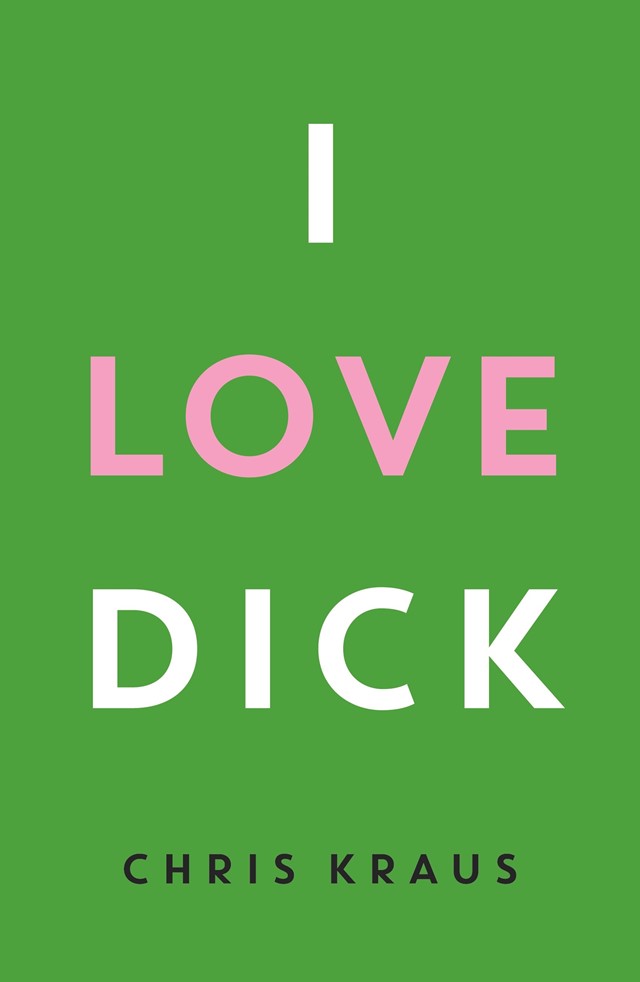 Chris Kraus, I Love Dick
Chris Kraus' psychosexual affair with Dick, a colleague of her academic husband, Sylvère, begins when they all meet for dinner at a sushi bar in Pasadena one night. The word 'affair' implies a reciprocal relationship; an emotional and/or physical exchange, but her fling with Dick is carried out solely in the realm of her own imagination.
A struggling avant-garde filmmaker on the 30s-40s crossroads, Kraus is professionally lost when she first encounters Dick. To spare them the long journey home, he invites Kraus and Sylvère to spend the night at his house. The illicit flirtation she detects between them is thwarted when she wakes in the morning to find Dick has already gone, thereby leaving her suspended in a state of unconsummated desire.
A flame requiring so little oxygen, her lust for Dick becomes a conduit for all her dormant desire. Consisting of letters, faxes, diary entries, memoirs, dramatisations, art criticism, and dialogue, I Love Dick challenges what it's possible for a novel to be and what the form itself can contain. Written "in a delirium", the (mostly unsent) correspondence became a way for Kraus to channel her unspent creative energy; a frame through which to gain a new perspective on herself. "You're aware there are things you once valued and were proud of in yourself, but they exist at a remove now, because they're overwhelmed by the question of whether they would be good and acceptable to him," she writes. "Morality, ambition, desire, pleasure all take a backseat to, What would he think of this, and how shall I describe it to him? All you care about is maximising his impression of you."
Spoiler: her desire for Dick doesn't remain unconsummated. Though the reality of her eventual encounter with him doesn't live up to the fantasy, I Love Dick is a testament to the erotic potential of being fucked in the head.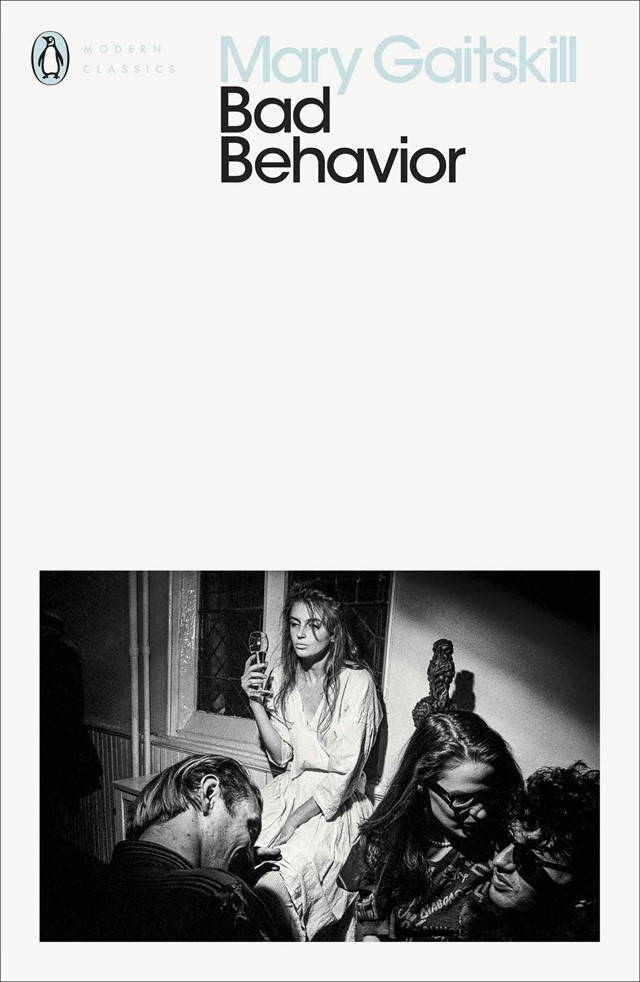 Mary Gaitskill, Bad Behaviour
Mary Gaitskill's Bad Behaviour is a compelling and revelatory anthology of desire, deprivation, and human need. Excavating the deepest, darkest interior lives of men and women, the stark short stories in this collection explore the complex emotional, sexual, and romantic drives we're inexorably impelled by. 
Including the story Secretary (on which the 2002 film starring Maggie Gyllenhaal was based), Bad Behaviour focuses on tales of the lovelorn, loved, and loveless inhabitants of 1980s New York. The stories encompass a surprisingly tender BDSM weekend away, a lonely older man's emotional dependence on a sex worker, a problematic female friendship, sexual obsession, and the recurring regrets associated with long-gone romantic encounters.
The tales don't all sit comfortably alongside one another or reinforce some over-arching narrative about humankind. There's no neat conclusion. Gaitskill's writing creates ambiguity and raises even more questions. Her writing demands that we become more curious, more unsure, and doesn't shy away from portraying the messy truth. As The Guardian recently reported Gaitskill as saying, "Literature is not a realm for politeness as far as I am concerned."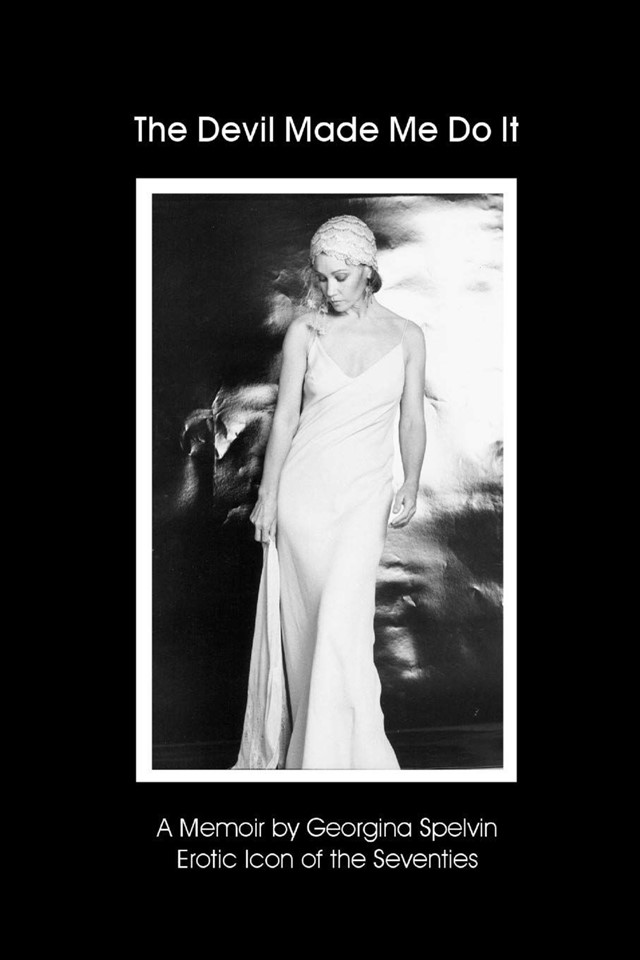 Georgina Spelvin, The Devil Made Me Do It
Georgina Spelvin's enthralling memoir of a self-confessed "erotic icon of the 70s" pivots on a defining event in 1973. Broke, she took a catering job on the set of a film but was instead hired to star as its lead. The movie in question was The Devil in Miss Jones, directed by the notorious porn director Gerard Damiano (responsible for the infamous Deep Throat), and it launched Selvin into a career in the world of adult entertainment
The Devil Made Me Do It is a highly readable, gossipy account of Spelvin's colourful life lived among "the famous and the infamous" at the height of what's now referred to as the "golden age" of porn. After retiring to the Hollywood Hills, she looks back on her wild life walking the road less-travelled without regret, writing, "30 years in the making and five years in the writing, there are more laughs than tears, but no apologies or excuses."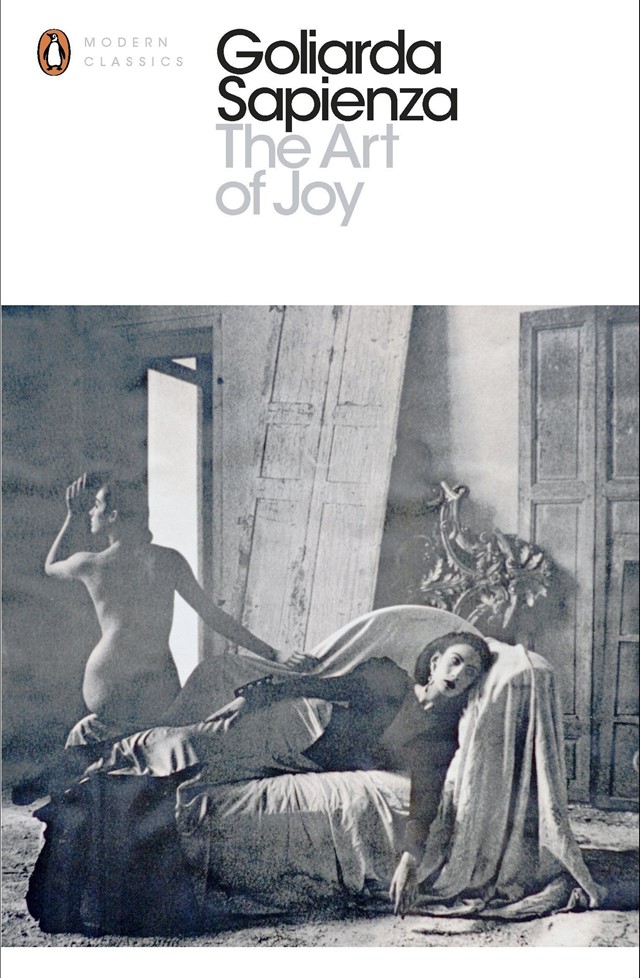 Goliarda Sapienza, The Art Of Joy
When Italian author Goliarda Sapienza finished writing The Art of Joy in 1976 it was considered too shocking to publish. Accordingly, it remained locked away for two decades until, after her death, Sapienza's husband decided to publish it at his own expense. Gradually attracting attention and being republished in various languages, The Art of Joy has now achieved the status of a cult classic and still retains its shock value to this day. 
The novel follows the dramatic life of its heroine, Modesta, who is born at the turn-of-the-century in 1900. Echoing Kathy Acker's Blood and Guts In High School, the book presents Modesta matter-of-factly engaging in a coterie of transgressive desires, such as intergenerational sex and incest. By the time she's reached 18, she's masturbated her way through various sadistic fantasies, been seduced by the next-door neighbour and a man who claims to be her father, and attempted to corrupt the nuns in the convent.
But Modesta's sexual proclivities don't result in her downfall. Instead, the author emphasises the correlation between her protagonist's exploration of pleasure and her broadening self-knowledge. "Sapienza's novel is about sex only insofar as an account of a woman's artistic, intellectual, and political maturation must include her sexual career," writes Emily Cooke in The New Yorker. "Or, better, the discovery of pleasure initiates Modesta's appetite more generally – for knowledge, for experience, for autonomy. It turns her outward, toward nonsexual things, by inwardly sustaining her."