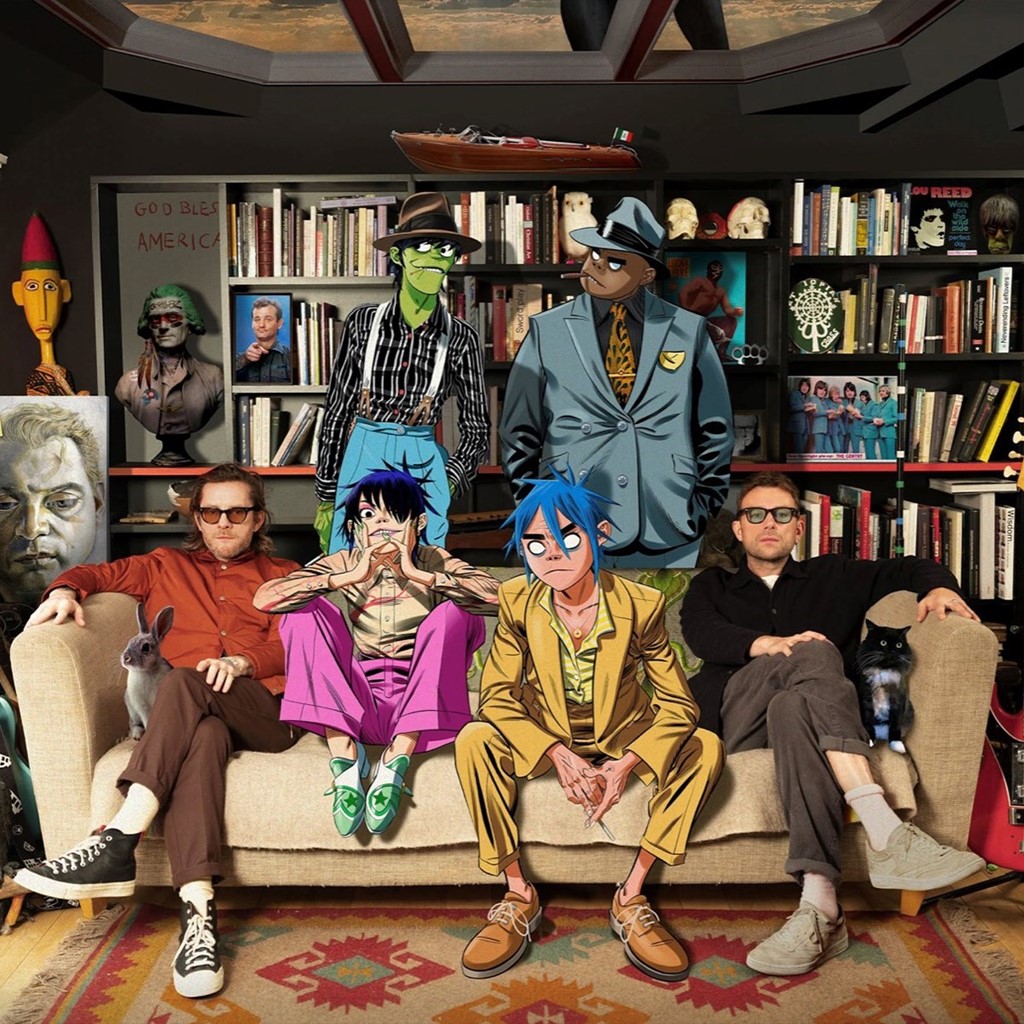 Everything we know about
Damon Albarn
Damon Albarn is an English musician, songwriter and record producer known as the frontman of indie-rock band Blur, and the co-founder of pioneering virtual band Gorillaz. Born March 23, 1968, Albarn founded Blur with old schoolmate Graham Coxon while studying at Goldsmiths College in London. The group's lineup was completed by bassist Alex James and drummer Dave Rowntree, and their debut album Leisure arrived in 1991.
Since then, Albarn has maintained a prodigious output of new music, with three more Blur albums – Modern Life Is Rubbish, Parklife and The Great Escape – released consecutively in 1993, 1994 and 1995. These records gained massive critical and commercial success in the UK, with the band's rise to fame running in parallel to that of Britpop rivals Oasis.
Following albums – 1997's Blur, 1999's 13 and 2003's Think Tank – began to incorporate more sampling and electronic sounds, increasingly influenced by hip hop, dance and world music. The period also saw the creation of Albarn's virtual band, Gorillaz, with comic illustrator Jamie Hewlett in 1998.
The eponymous debut album from Gorillaz was released in 2001, beginning an expansive backstory that revolves around group members2-D, Murdoc Niccals, Noodle and Russel Hobbs. Besides earning them the title of the "world's most successful virtual band", the album spawned the enduring single "Clint Eastwood".
In 2005, the band released its successful sophomore album Demon Days, followed by Plastic Beachand The Fall in 2010, Humanzin 2017, and The Now Nowa year later. In 2020, Gorillaz released the eclectic Song Machine project, alongside a quarantine radio show of the same name. Behind the scenes, Albarn continues to act as the band's lead vocalist, songwriter and instrumentalist.
The list of Albarn's collaborators across Gorillaz' back catalogue and other projects is far too expansive to list in full, including everyone from Grace Jones, Lou Reed and André 3000 to (more recently) Elton John, St Vincent and slowthai. His relationship and subsequent breakup with Elastica's Justine Frischmann also heavily influenced his songwriting during the 1990s, and he has discussed being "massively changed" by the birth of his daughter, Missy, with the artist Suzi Winstanley (his long-term partner) in 1999.