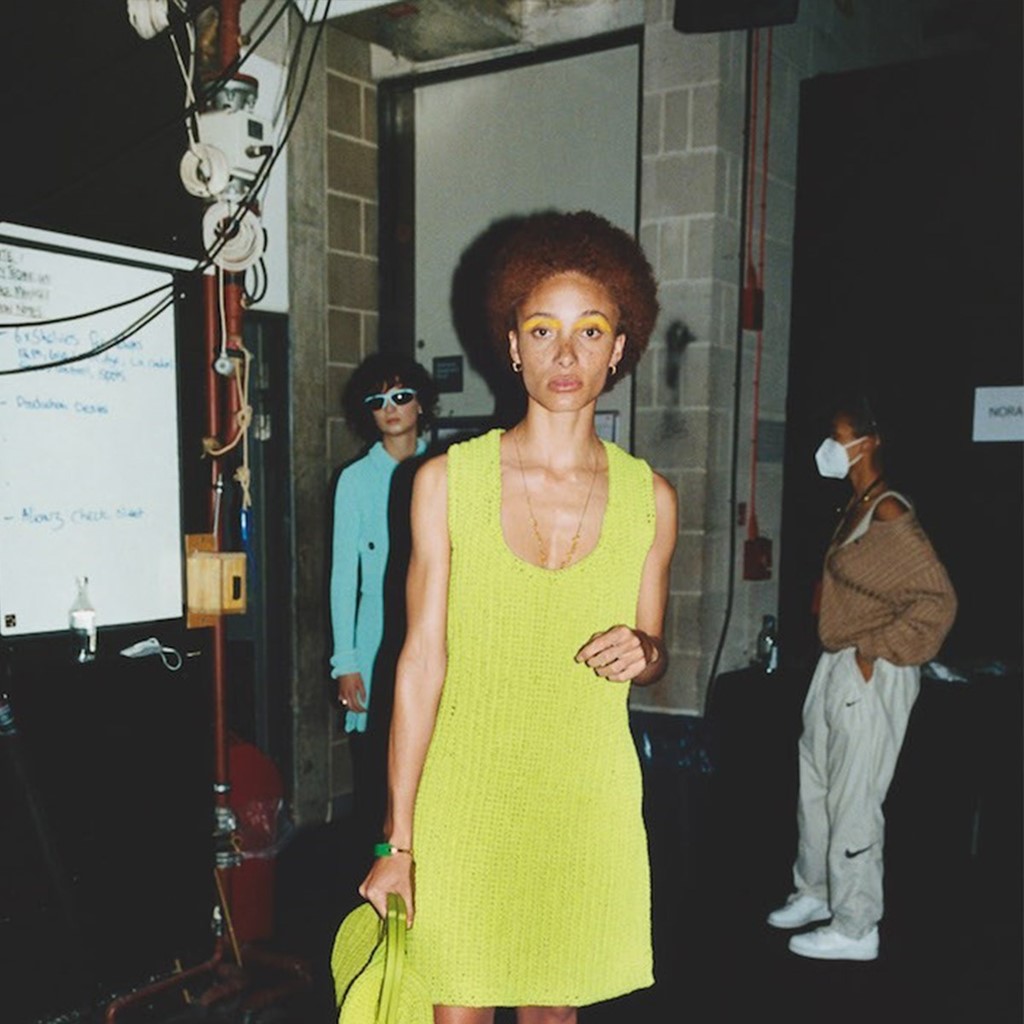 Everything we know about
Bottega Veneta
Bottega Veneta – which simply translates to 'Venetian Shop' – is a luxury fashion house founded in Vicenza in 1966 and based in Milan, Italy. Owned by luxury conglomerate Kering, the brand is known for its discreet logo and artisanal craftsmanship, embodied in its signature 'intrecciato' woven leather design.
In the 1980s, Bottega Veneta gained wider acclaim after Lauren Hutton carried one of its famed "intrecciato" clutch bags in Paul Schrader's American Gigolo. The actor and model made her return, paying homage to the outfit, at the label's 50th anniversary show in 2016. Andy Warhol stopping by the New York boutique can't have hurt, either, with the legendary pop artist even producing a short film titled BottegaVeneta Industrial Videotape in 1985.
Following the introduction of the label's ready-to-wear collections, Bottega Veneta was acquired by Kering (formerly known as Gucci Group) in 2001, and creative director Tomas Maier was appointed the same year. Maier maintained the label's focus on precise construction and streamlined silhouettes in the following collections, moving to New York Fashion Week for AW18 to celebrate a new flagship store, before stepping down later that year.
AW19 marked the debut of Daniel Lee as creative director at Bottega Veneta. The designer brought with him a slew of Insta-worthy accessories, from SS20's instant-noodle-esque shoes to the succession of squishy bags that dominated the catwalk in late 2020. Accordingly, the Instagram in-crowd has jumped on the luxury label in recent years, with shows attended by the likes of Stormzy, Kanye and North West.
Amid the coronavirus pandemic, Bottega Veneta also funded a number of scholarships to support the advancement of Covid-related research in Italy, joining the long list of luxury fashion brands and independent designers pitching in to help.
Image credit: Courtesy of Bottega Veneta