#NeverAgain movement
Activist, Collective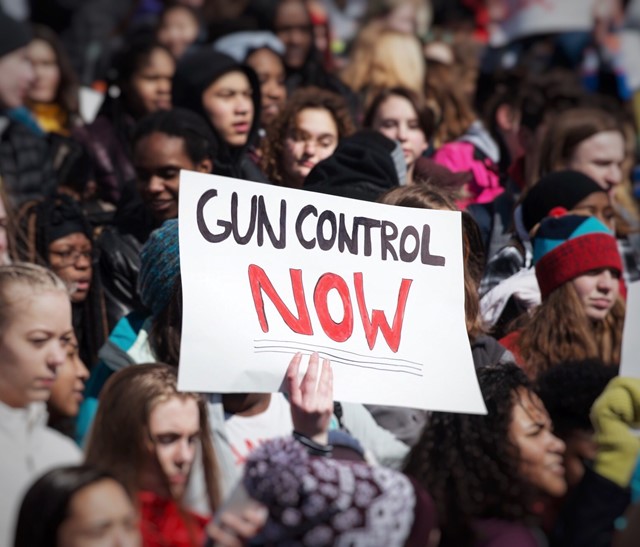 Photography Fibonacci Blue
Teens across the United States have risen up to fight against gun violence
Location
Washington, United States
In a moment now known as her 'We Call B.S' speech, Parkland High School student Emma Gonzalez told the world that the mass shooting she survived, where 17 kids were killed by a classmate, would be America's last. In the aftermath of the tragic, terribly preventable event which shocked the world on Valentine's Day, Gonzalez and her peers have become visible, fearless advocates for gun control with the world-spanning #NeverAgain movement.
From Gonzalez to student journalist David Hogg, whose Twitter campaigns have got companies to cut ties with the NRA; from 11-year-old Naomi Walder, who wowed the world with her speech about race and gun violence at Washington's March for Our Lives; to Justin Blackman, the lone teen who left his school in North Carolina during a declared walkout; they represent an unrelenting force of social media-sharp, politically-enraptured young people fighting against the injustices those in power have let lie for far too long.
They've got their work cut out (while facing horrendous conspiracy theories peddled by the far-right against them, as well as finding a nemesis in the form of the NRA), but we have every confidence that these kids will change the world.