2021's line-up includes Paul Verhoeven's nunsploitation shocker Benedetta, Apichatpong Weerasethakul's Tilda Swinton-starring Memoria, and Céline Sciamma's time-travelling fantasy
Petite Maman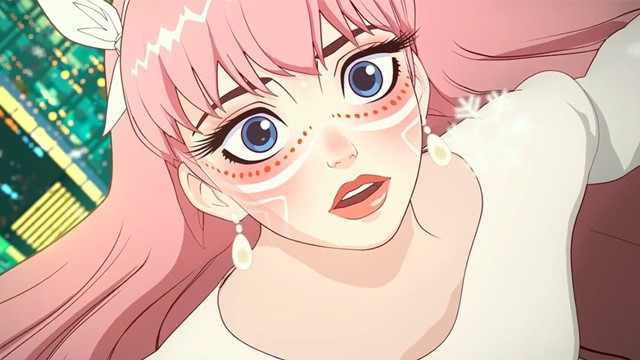 BELLE, MAMORU HOSODA
From the Japanese director behind Mirai and Wolf Children, Belle is a prescient anime about the intersection between the real world, the internet, and the wildest dreams of our imagination. At school, Suzu is a shy, introverted 17-year-old; in U, a virtual environment, she's Belle, a pop-star sensation whose stage shows and gravity-defying exploits could only be animated. Problems arise when Suzu struggles to cope with bullies and boredom in the real world. Likewise, you will leave Belle wishing your life was scripted and hand-drawn by Mamoru Hosoda.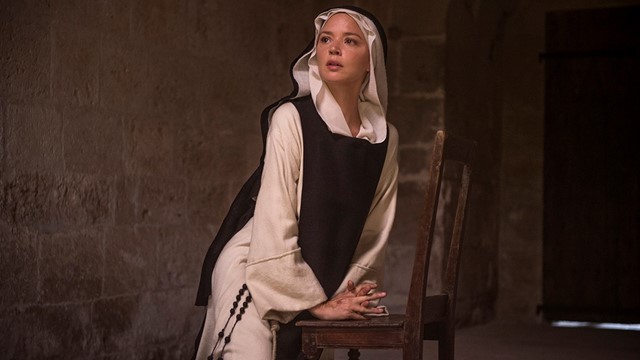 BENEDETTA, PAUL VERHOEVEN
At 83, Paul Verhoeven, already a transgressive button-pusher, has nothing to lose. Starring Virginie Efira as a lesbian nun in the 17th century, Benedetta is part of a small handful of films this year in which the protagonist masturbates with a Virgin Mary statue gifted by her mother. The nunsploitation exploits are sure to be a riot (or will cause a riot) at a packed screening, and this will be your only chance for a while – it otherwise won't play UK cinemas until its March 2022 release.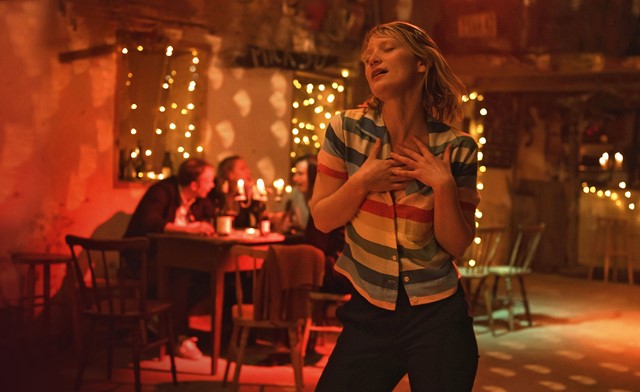 BERGMAN ISLAND, MIA HANSEN-LØVE
A film that some of us have been anticipating since 2018, Bergman Island takes place on Faro, the infamous Swedish island where Bergman shot Persona and would eventually live. Vicky Krieps and Tim Roth play directors who visit the island for inspiration (Noah Baumbach and Greta Gerwig famously did this, too, as did Mia Hansen-Løve and her then-partner Olivier Assayas) then find themselves living Scenes from a Marriage. Weaved into the drama is a film-within-the-film starring Mia Wasikowska, as well as scenery that was literally the backdrop for a handful of Bergman's masterworks. A must-see for cinephiles with commitment issues.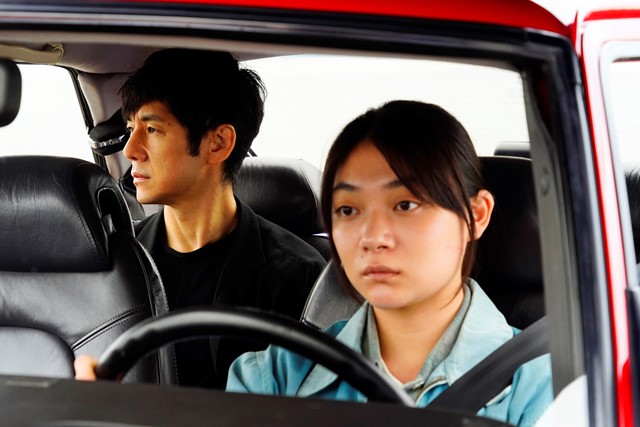 DRIVE MY CAR, RYUSUKE HAMAGUCHI
2021 is the year of Ryusuke Hamaguchi, the 42-year-old Japanese writer-director with two films playing at the festival: Wheel of Fortune and Fantasy and his three-hour adaptation of a Haruki Murakami short story, Drive My Car. Yûsuke is an actor with eyesight issues who requires a driver, Misaki; together, they share intimate, erotic details of their lives, including the fact that Yûsuke's wife was a having an affair. A complex story gets more complex when he hires his wife's secret lover for a Chekhov play. In terms of reviews, it was the most acclaimed movie at Cannes.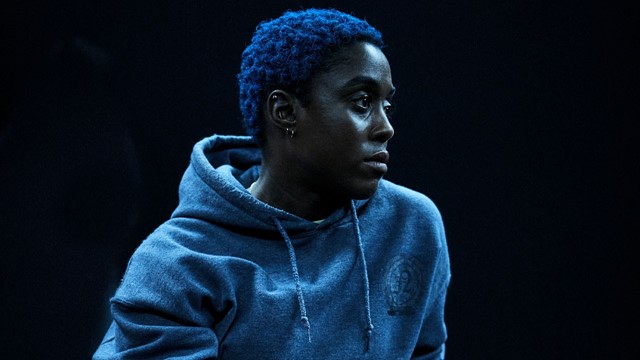 EAR FOR EYE, DEBBIE TUCKER GREEN
In 2018, debbie tucker green's play ear for eye earned rave reviews for what the Guardian referred to as a "furious dissection of racial injustice". On stage, various Black people, young and old, in UK and America, shared intimate details of their lives; now, tucker green has reworked these threads for the big screen, which means there's an electric soundtrack (FKA twigs, Little Simz), an immersive weaving of these tales, and Lashana Lynch (the new 007, no less) as the lead.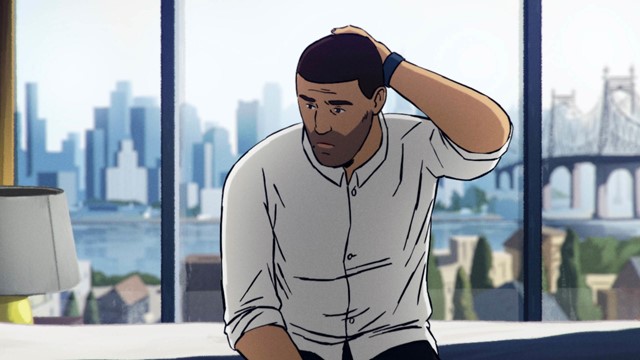 FLEE, JONAS POHER RASMUSSEN
Amin, a gay man who escaped his home country of Afghanistan, cannot appear on camera, and nor is Amin his real name. For safety purposes and also artistic flair, Jonas Poher Rasmussen's documentary is entirely animated, allowing Amin to speak freely about his traumatic past as a refugee – as well as illustrating the colourful, larger-than-life memories. At Sundance, it won the Best Documentary prize and was purchased in a seven-figure deal by Neon – the company who took Parasite to Oscar success.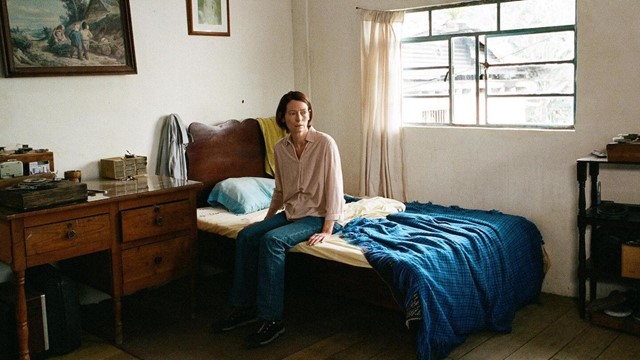 MEMORIA, APICHATPONG WEERASETHAKUL
Apichatpong Weerasethakul – or Joe, as he historically allows the LFF programmers to call him on stage – has never made anything less than brilliant, but he's reinvented himself further with Memoria, his first feature made outside of Thailand. Shot in Colombia with Tilda Swinton, the hypnotic memory piece tinkers with sound, dreamscapes, and the cinematic power of trapping viewers in a dark room where they feel sleepy. As he said in the LFF intro when I saw Cemetery of Splendour, he considers it a compliment if you doze off in the audience.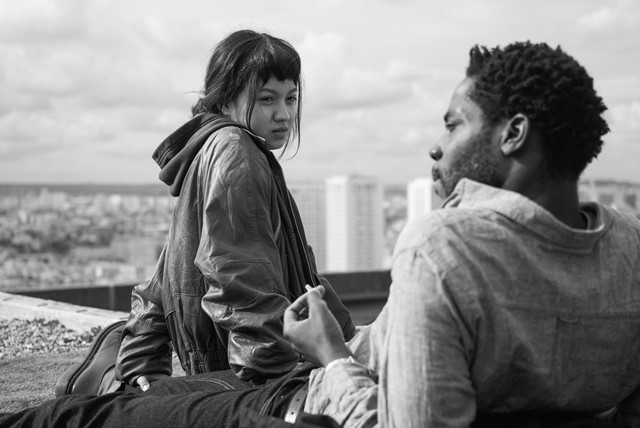 PARIS 13TH DISTRICT, JACQUES AUDIARD
Starring Jehnny Beth, Noémie Merlant, Lucie Zhang, and Makita Samba, Jacques Audiard's sleek, black-and-white drama was praised by the Guardian as a "sexy film about sexiness" – and if your mouth does water in an embarrassing fashion, at least the mask will cover it up. Cowritten by Céline Sciamma, the series of overlapping hook-up stories involves being mistaken for a camgirl, impulsively sleeping with a hot stranger in a club, and all the freedom that comes with singledom. Actually, maybe it's not a date movie – but it will give you and your future ex-partner some perspective on life.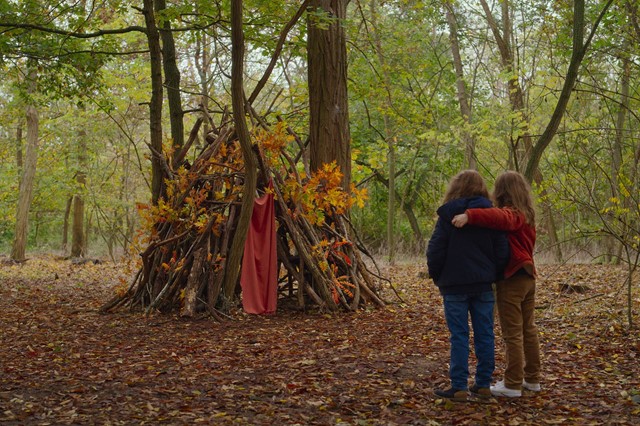 PETITE MAMAN
Two years after Portrait of a Lady on Fire comes Petite Maman, Céline Sciamma's time-travelling fantasy about a girl in a forest who's overcome with grief after the death of her mother. A new Sciamma movie is always essential viewing, especially with her regular cinematographer, Claire Mathon, on board, but Petite Maman promises a change of pace and genre – the BFI compare it to Miyazaki, while the Guardian's 5-star review has a whole paragraph drawing parallels with Back to the Future.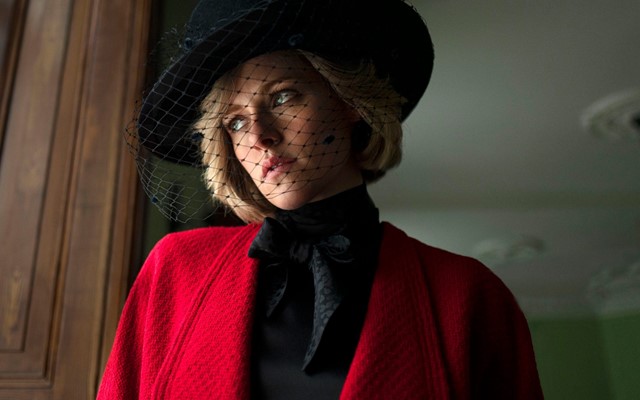 SPENCER, PABLO LARRAÍN
As someone who started her career surrounded by bloodsucking vampires in Twilight, Kristen Stewart is an ingenious casting choice for someone stuck in the Royal Family. Set across three days, Larraín's lush drama depicts the Christmas weekend that Princess Diana vowed to leave Charles and his awful relatives. Larraín, who directed Jackie and Neruda, doesn't do normal biopics, and here he meshes K-Stew's acting skills – how her body language communicates what she's afraid to speak out loud – with the meta aspect of her discomfort around fame. In this monarchy story, chaos reigns.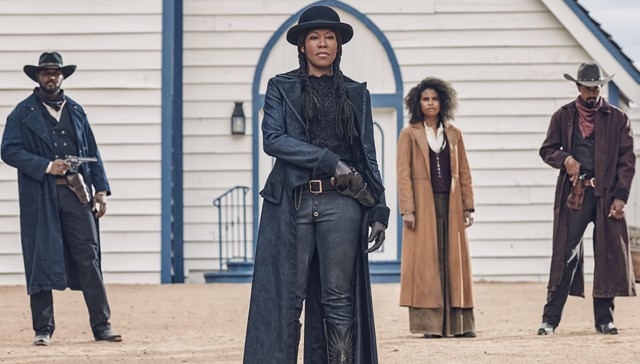 THE HARDER THEY FALL, JEYMES SAMUEL
Westerns are boring and racist, right? Wrong. At least, not with The Harder They Fall, a bold, cinematic reinvention of the genre with a mouth-watering, horse-riding ensemble: LaKeith Stanfield, Regina King, Zazie Beetz, Delroy Lindo, Idris Elba, Jonathan Majors, and many more. Produced by Jay-Z, the Wild West adventure modernises old tropes with an all-Black cast, a 2021 soundtrack, and something you may not realise you've always wanted to see: LaKeith Stanfield riding a horse (as opposed to Sorry to Bother You when he turned into one).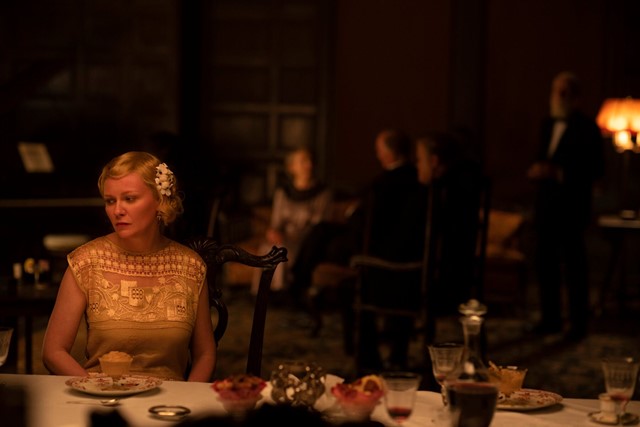 THE POWER OF THE DOG, JANE CAMPION
In her first feature in 13 years, Jane Campion, the first woman to win the Palme d'Or, teams up with Kirsten Dunst, Dunst's real-life partner Jesse Plemons, and Benedict Cumberbatch for a broody, violent, romantic western shot in New Zealand. Plemons and Cumberbatch embody cowboys vying for the affections of Dunst's character, a widowed hotel owner whose wistful looks are no doubt complemented by Greenwood's score – the Radiohead guitarist described the process as "playing the cello like a banjo", whatever that means.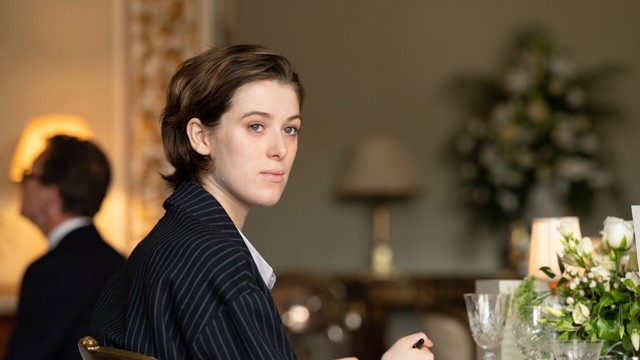 THE SOUVENIR: PART II, JOANNA HOGG
In one of the more unexpected arthouse franchises, The Souvenir: Part II continues the development of Julie (Honor Swinton Byrne) as she mourns her boyfriend's death and shoots a project for film school. In a Charlie Kaufman-esque move, the already meta drama – it's supremely based on Joanna Hogg's life – switches to a film-within-the-film, in which all the decisions, mise-en-scène, and music choices are actually reflective of Julie's mental state. As a bonus, there's more of Richard Ayoade's obnoxious mansplainer character.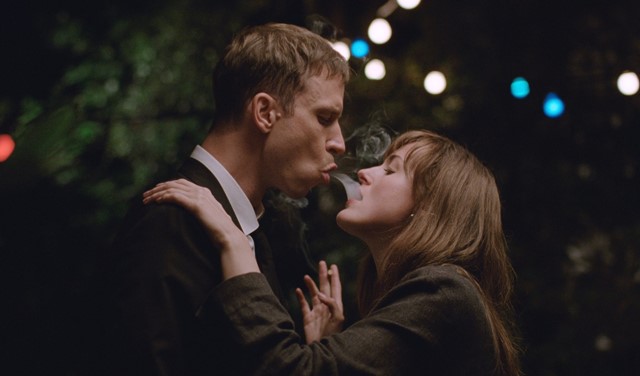 THE WORST PERSON IN THE WORLD, JOACHIM TRIER
For the past decade, Joachim Trier has been one of the most reliably entertaining filmmakers on the festival circuit, but with The Worst Person in the World, he's delivered a subtitled crowdpleaser that's a clear favourite for the International Film Oscar. Starring Renate Reinsve (already known online as the Norwegian Dakota Johnson), Trier's anti-romcom is a sort of Norwegian Frances Ha – across 12 chapters, Julie hops between jobs, men and ambitions, culminating in what Variety calls "something lovely and wise: a gentle, unhurried paean to unrest and indecision".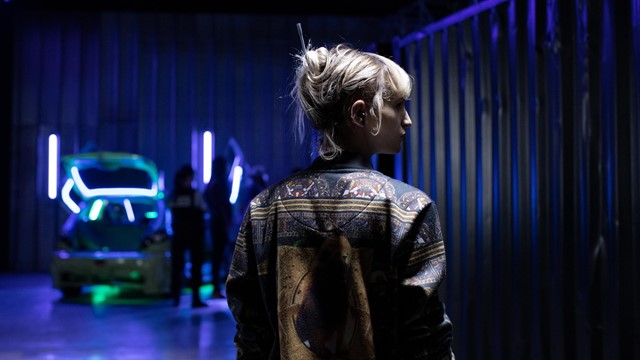 TITANE, JULIA DUCOURNAU
Leonardo DiCaprio and Kate Winslet are told the ship can't sink, and then – wait, that's a different film. From the director of Raw, Titane was the most divisive film at Cannes, but it won the Palme d'Or, which is even more impressive considering that it's a knowingly trashy, ultra-violent, sexually adventurous, techno-thriller genre extravaganza. Agathe Rousselle plays Alexia, a young rebel who's impregnated by a car – and the film's barely started. Along the way, Julia Ducournau explores gender fluidity (Alexia disguises herself as a boy), sexual exploration (you know, the vehicular fornication), and the liberation of a fictional person breaking all the rules of society – it's a film, so why not?