Prada and adidas announce their first NFT, while Maluma becomes the face
of Versace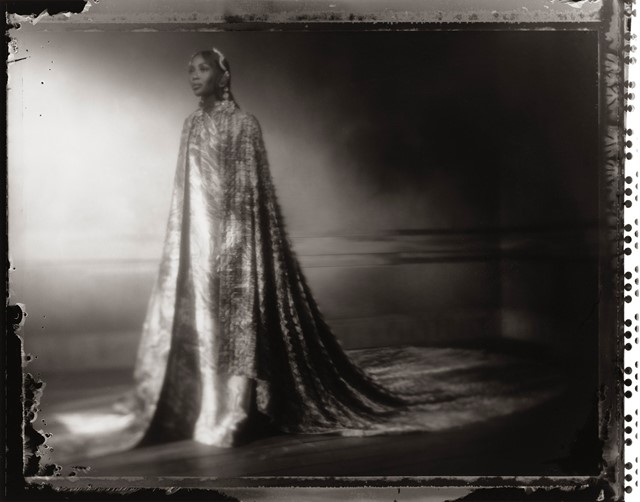 Photography Nikolai von Bismarck
KIM JONES PAYS TRIBUTE TO THE BLOOMSBURY SET
Kim Jones is releasing a book about books with The Fendi Set commemorating the centenary of Virginia Woolf's birth across 230 pages. Published by Rizzoli, it holds special resonance considering the designer's first collection for Fendi was a reimagining of Orlando. Here, Jones has employed Nikolai von Bismarck to take woozy, Victorian-style photos of Fendi's go-to models, which they have scrapbooked against facsimile copies of original letters and diary entries by members of the Bloomsbury Group. The tome is available in UK book stores now and will launch throughout the world in the next few months.
RAF SIMONS JUST WANTS TO SMILE
Raf Simons announced an upcoming Smiley collaboration this week. The yellow Smiley face has been around since the 50s and has become a marker of subculture, particularly raving. The symbol, which is owned by a London-based licensing company, will be leant to the designer for a capsule collection due for release next month. "I love the optimism Smiley projects. I love the focus on a brighter and better future," Simons said. Stay tuned for more.
GUESS WHAT ERL'S DOING NOW?
Eli Russell Linnetz, the photographer-turned-fashion designer, has scored a new gig as creative lead on Guess USA – an offshoot of Guess' mainline. ERL will now be responsible for the label's creative direction as it undergoes a complete rebrand, starting off with a bum-baring SS22 campaign and an Instagram wipe. See more of that here.
MIU MIU WISHES ON A STAR
Miu Miu is revisiting its 2019 Disney link-up for the Chinese New Year. The cartoon Tillie Tiger, who first appeared as the love interest of Elmer Elephant stars alongside Winnie the Pooh's Tigger and manga's Tiger Mask, the protagonist of a comic book written by Ikki Kajiwara and illustrated by Naoki Tsuji. Head over to Miu Miu to see more.
MEISEL GETS MOODY FOR MCQUEEN
Sarah Burton wrangled fashion legend Steven Meisel to shoot this season's campaign for Alexander McQueen. The result – a monochromatic, slide-by-slide film spread – runs the gamut of the designer's punkish, bejewelled, tulle-puffed, spliced-and-diced spring collection and is modelled by some of the industry's most magnetic faces. Jill Kortleve, Celina Ralph, Lara Stone, Anok Yai, and Sara Choi all front the designer's stormy offering, embdoying the romantic anarchism that has come to define Burton's approach to design.
PRADA AND ADIDAS GET MINTED
Save for a couple of trainers, graffiti hoodies, and that Gucci bag that sold for more than its physical counterpart, luxury fashion has steered clear of NFTs. But all that is about to change. Christening the next chapter of their collaboration, Prada and adidas have announced the launch of their first NFT – a Beeple-style collage which will be crowdsourced. From 24 January, fashion fans will be able to submit a photo using a custom filter that distorts their image, with 40 per cent being removed, so as to guarantee anonymity. Three thousand of the individual photographs will be selected in a raffle and will be minted by adidas as unique NFTs. For free.
HOT GUY GETS HOT JOB
This week, reggaeton star Maluma, Donatella's date to the Met Gala, became the latest face of Versace. While female celebrities are often invited to model for the Italian house, men have historically been used as a prop, made to pose oil-slicked and topless for their glam overlords. Maluma bucks the trend for SS22 in a fuchsia suit, varsity jacket, and teal waistcoat. Check it out here.