From Richard Quinn's morph suit-boots to Chet Lo's acne-ridden stilettos, Instagram's @larslala gives us the
SS22 toe-down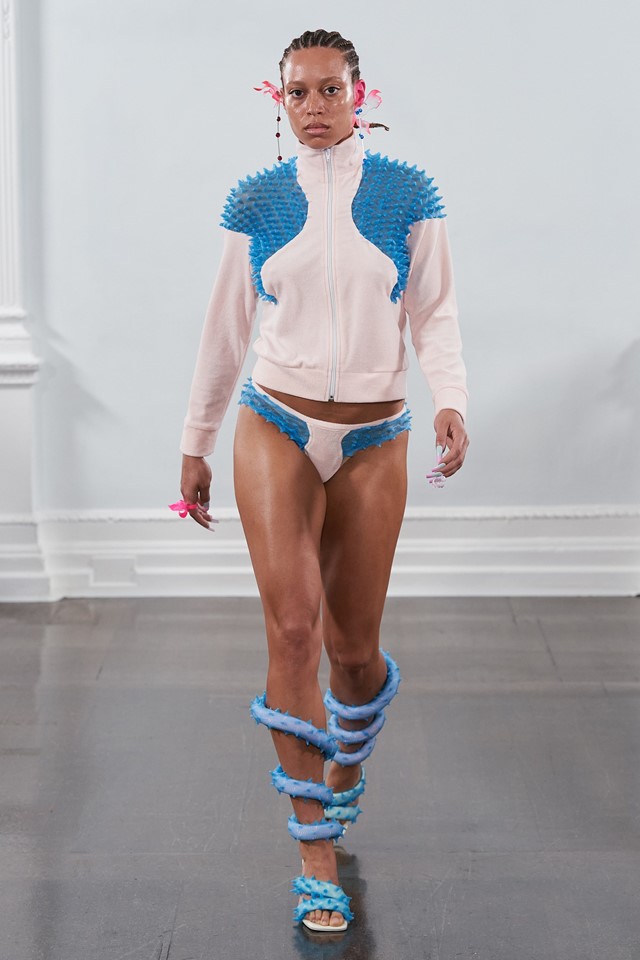 Courtesy of Chet Lo
CHET LO
Finally! The level of weirdness I have been looking for. The so-ugly-it's-actually-pretty that I was expecting from London. Chet Lo, who joined the ranks of Fashion East this season, presented some of the weirdest, most amazing footwear I have seen. I'm talking about the wrap around heels (reminiscent of Julian Hakes' Mojito shoes) made from something that almost resembles alien acne skin. I'm confused but I'm intrigued. I would like to give you an example of how I'd style them but, honestly, I haven't a clue. Thanks, Chet Lo!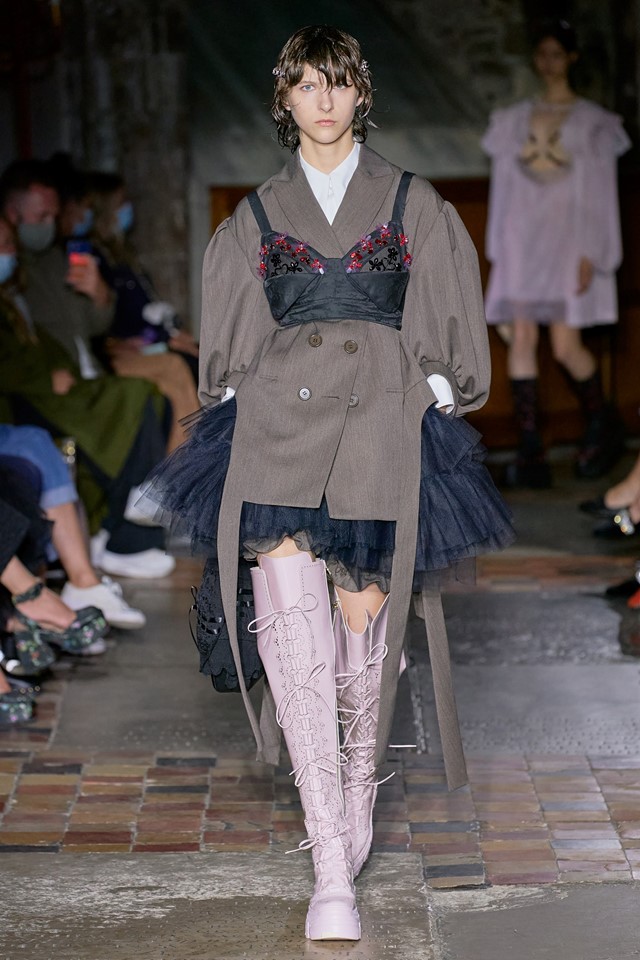 Courtesy of Simone Rocha
SIMONE ROCHA
Ever since I saw my dear friend, accessories designer Steph D'Heygere look the most beautiful I have ever seen her in a Simone Rocha dress, I have been a major fan. But give me a baby pink, thigh high, platform combat boot, and I will be yours forever. Lord have mercy! I love these boots so much and I honestly think they would be amazing as a wedding shoe?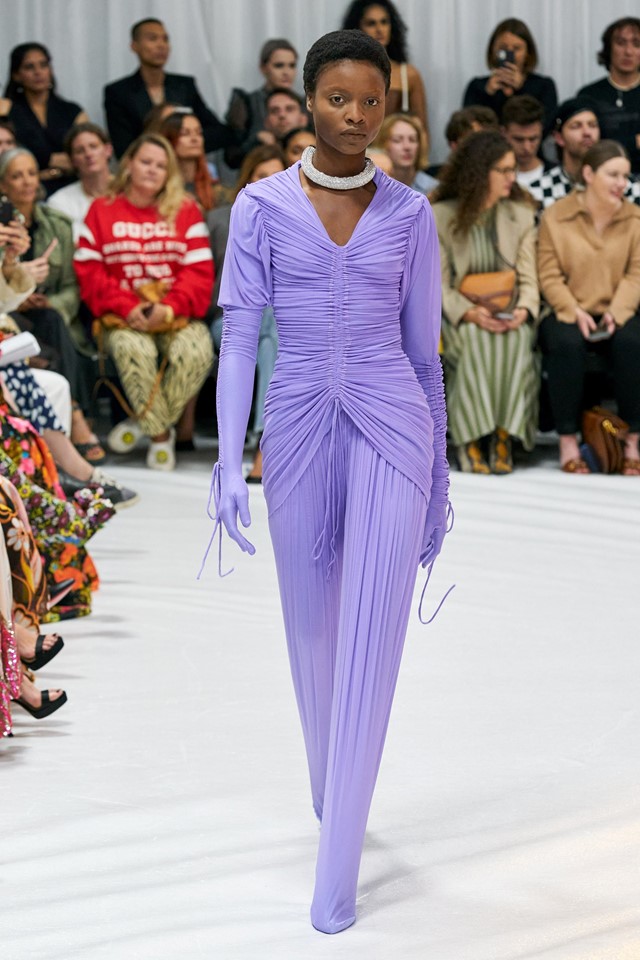 Courtesy of Richard Quinn
RICHARD QUINN
Everyone and their mother has been doing pant-shoes these past couple of seasons. The style, originally created by Beth Levine – she's the godmother of shoe designers everywhere and I will forever reference her – was popularised by Demna Gvasalia at Balenciaga and now they are just everywhere. I personally adore them. They are simple and easy to wear. Then maximalist Richard Quinn had to go and put his spin on the style by surrounding the leg in pleats. They are crazy, sexy, cool. Well, maybe not sexy as much as they are just plain nutty.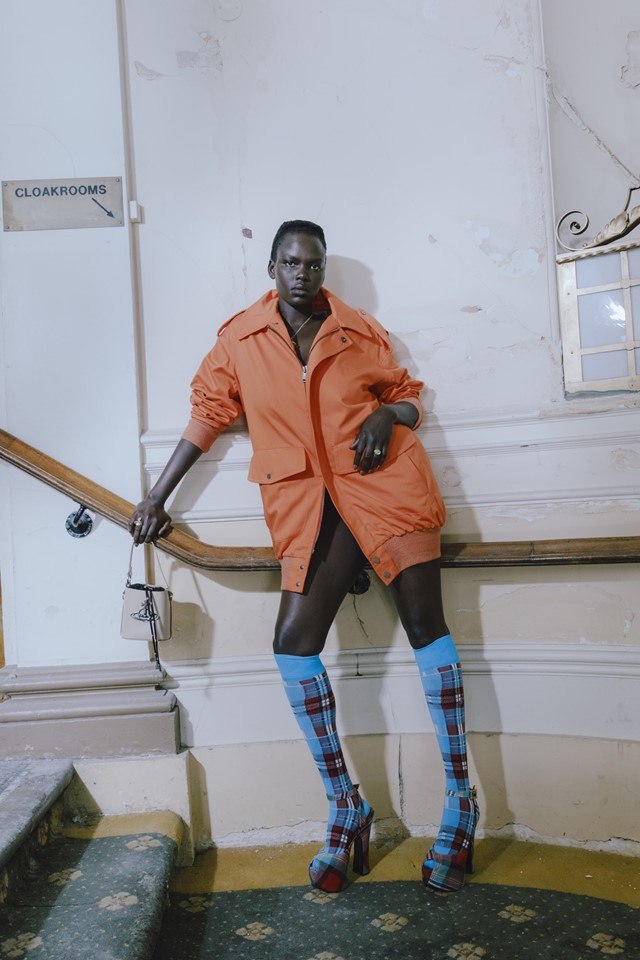 Courtesy of Vivienne Westwood
VIVIENNE WESTWOOD
Sorry but anyone who doesn't think of Naomi Campbell's epic 1993 runway tumble when they see a Vivienne Westwood platform simply isn't a real Westwood fan. I, however, do. And I get extremely excited about that because I do like to upstage, sweeties. So that's the reason why I love these turquoise, plaid platform stilettos from Westwood's SS22 collection. Particularly the pair with the matching socks – it's giving. On a side note – what is it with me and socks right now??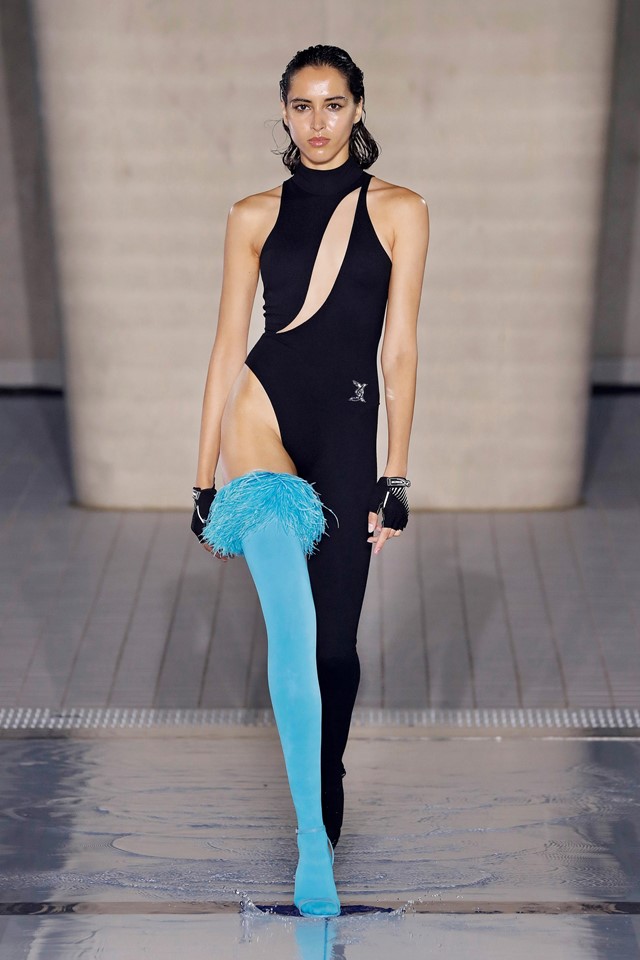 Courtesy of Vivienne Westwood
DAVID KOMA
OK, this isn't a shoe, it's a sock. But I'm not going to lie, I had a screaming orgasm à la Samantha Jones – like when she delivered that full aria mid-climax. Look, you don't understand. These socks. They are everything. I want them – and not a single pair – and I want one of every color. A pair of stringy stilettos with these socks and a long blazer? Done. Expensive. Sexy.