Forward-thinking and eager to take action, Aquarius season emphasises our relationship to friends and lovers as we seek to connect
with others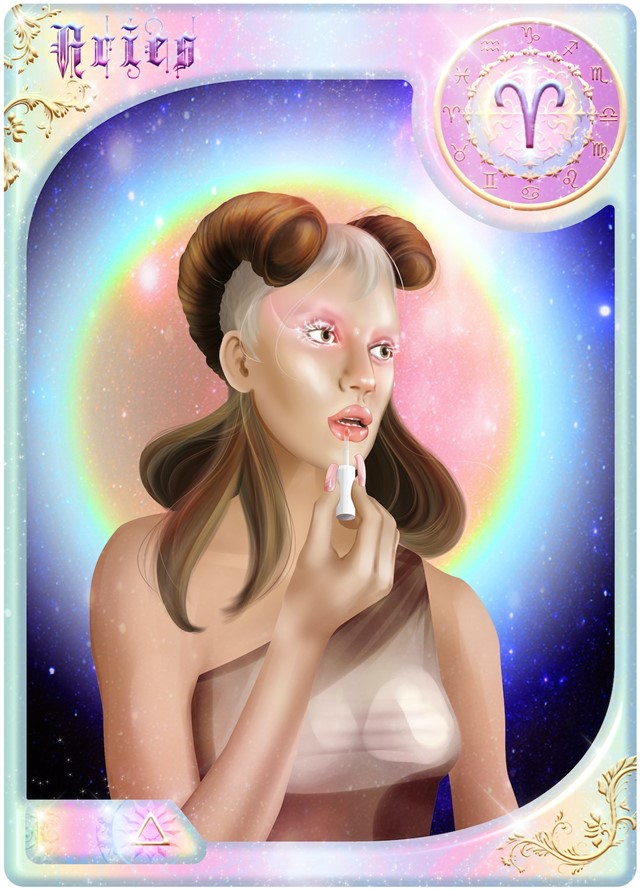 ARIES
With Jupiter in your sign, you may be feeling unusually lucky. Doors are opening in February, as you start a new cycle of initiation and change. You are geared up for new journeys, and examining who you are taking with you. You are expanding, full of unlimited potential, and you may not be able to transport all of your friends to these new heights. Try not to carry anyone else's guilt or shame, as you traverse new territory in your life.
With Mars finally direct in Gemini, you are ready to make choices. You are in a position of unusual astrological growth, and sometimes that involves a change in network. A Full Moon on the 5th may prompt you to be bolder and more revealing romantically. You miss all of the moves you don't make, and coming from the heart will bode well in the upcoming months. When Venus enters your sign on the 20th, you may find yourself on the receiving end of romantic and social attention. Pisces season draws your attention to your sector of spirituality and mental health, encouraging you to reflect on your past year, and examine the changes you have made. It's a period of reflection and recuperation, leading up to an impressive birthday season.
Aries Beauty Recommendation: Smile Makers Come Connected Ultra Thin Condoms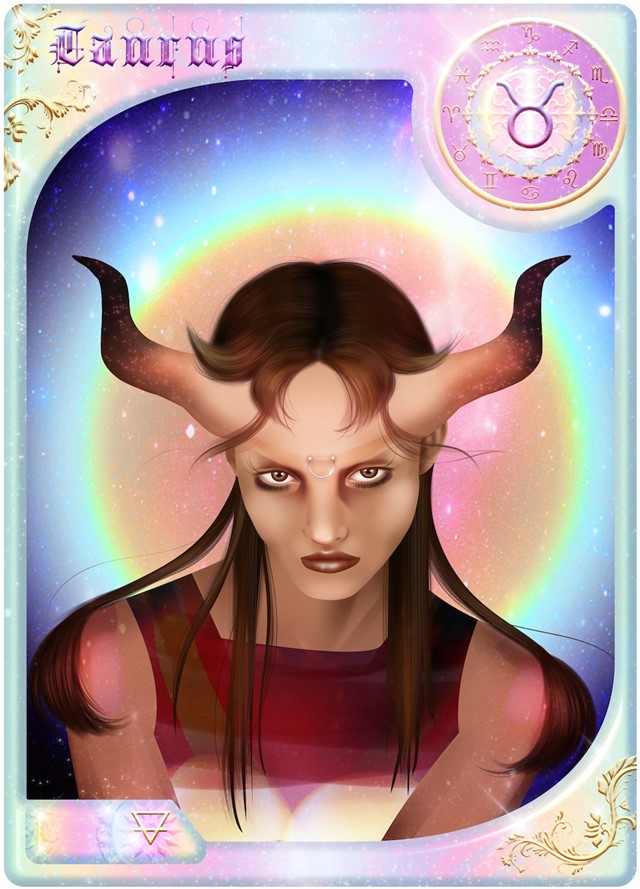 TAURUS
It's been a slow start to the year, with the occasional retrograde hiccups. You may feel as though change is on the horizon, and with rule-breaking Uranus in your sign you are seeking inventive ways to approach your career. Aquarius brings its energetic and cerebral energy into your house of career, encouraging you to share your work with a network and expand beyond your comfort zone. You may find yourself getting the attention of important VIPs or restructuring your career direction. Communicate your unique vantage point, and be willing to express your artistic sensibilities.
Pisces season brings your attention to your social sphere, and you are reviewing relationships, encouraged to gravitate towards people who share your own artistic sensibility. This is prime time for connecting with your soul tribe, finding like-minded individuals who share your values. Clarity around who you should be hanging with and what you should be focused on will come.
Taurus Beauty Recommendation: Bijoux Indiscrets Warming Massage Gel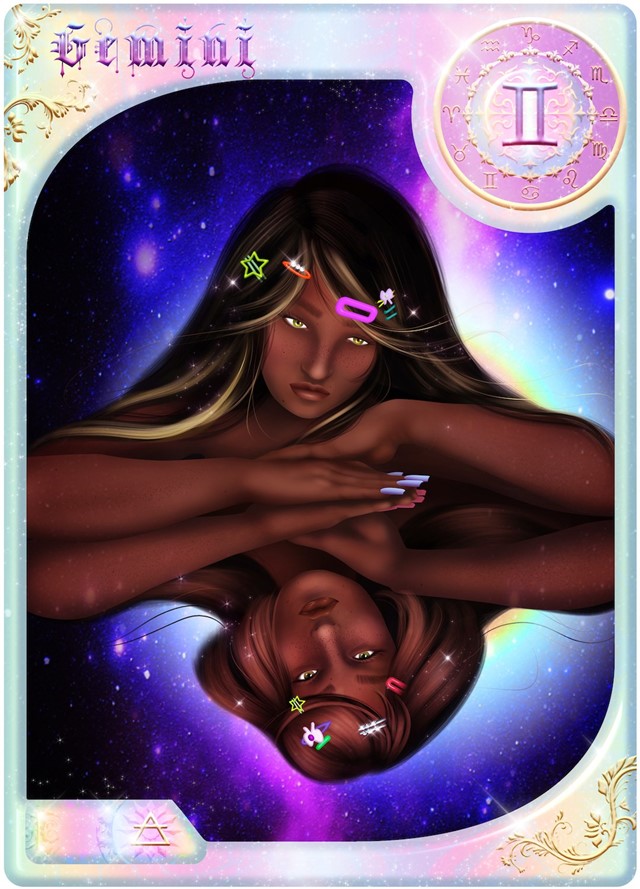 GEMINI
Out of the tumult of retrogrades, the start of February bestows you with a clearer headspace. With Mars finally stationed direct in your sign, you are ready to take the next right indicated action. Things are moving smoothly, and February is a relatively peaceful month in comparison to the upcoming changes and shifts March has to offer.
Aquarius season illuminates your sector of travel and higher learning, and you may uncover insights that offer you a birds eye view of your life. With your ruler, Mercury, in Aquarius, you are bursting with sudden insights, clearer perspectives. It might be time for you to ditch the drama and focus on the bigger picture. What do you want out of the next year? What experiences do you want to invite in? Where do you want to go? Pisces season offers intuitive nudges in terms of career moves, and revitalises your sense of imagination. Visualise where you want to go. Don't abandon big dreams because you are busy stressing over the small details.
Gemini Beauty Recommendation: Muse by Coco de Mer Remote Panty Vibe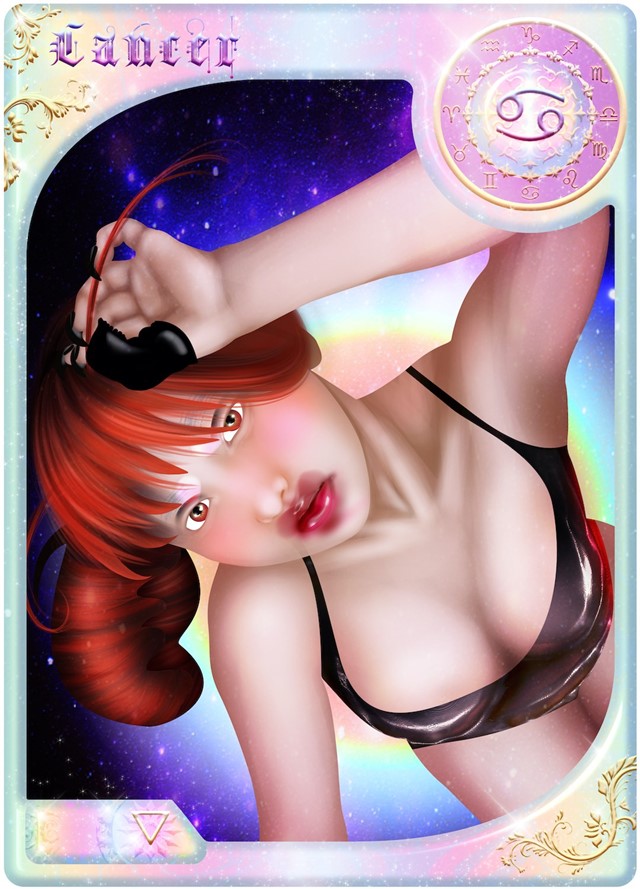 CANCER
January was a slow start to the year, as retrogrades caused hiccups in your relationships. As the planets move forward, you are eager to return to your earthly duties. February promises a refined perspective, and it's time to turn a new leaf. You are ready to invite in a new level of intimacy, one that meets your desire for nourishment and commitment. A Full Moon on the 5th brings in a sense of spiritual support, and may illuminate intuitive nudges, encouraging you to continue to emanate from the heart.
As Jupiter traverses the heights of your career sector, it is opening professional doors, encouraging you to enter a new business chapter. It isn't easy for you to step outside your shell, dear Cancer, but the cosmos are conspiring to bring you abundance. All you have to do is feign confidence, and take little risks. You are ready to be more visible, encouraged to reap the benefits of hard work and commit to your boldest dreams.
Cancer Beauty Recommendation: Howl Water-Based CBD Lubricant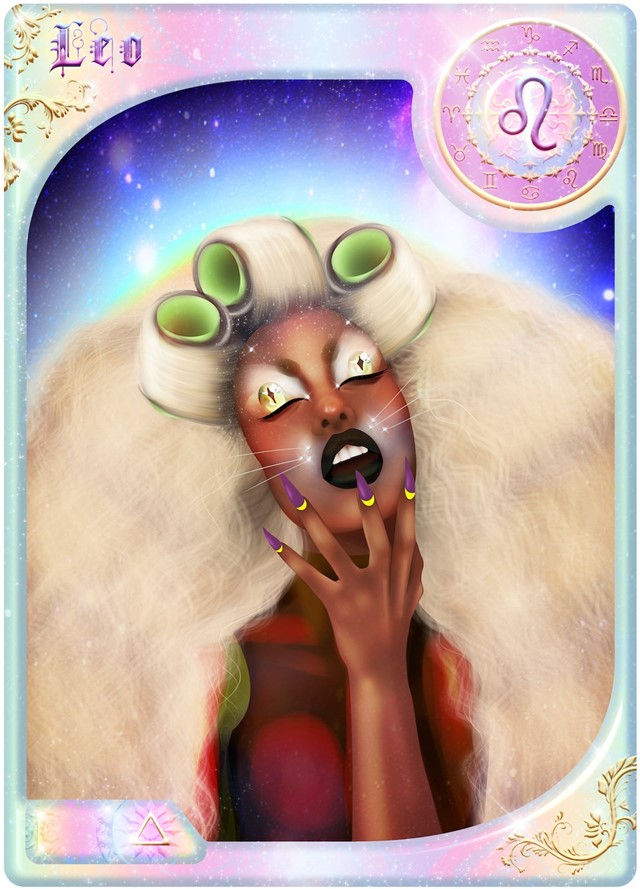 LEO
With the Sun moving through cerebral Aquarius, you may have ended January feeling frustrated, as you traverse interpersonal dynamics, wishing people moved from the heart and not the head. Aquarius is your opposite sign, and it's shining its light on your sector of friends and partners, pushing you to make choices about who you surround yourself with. Remember, you are the prize, and anything that makes you feel uneasy or confused can't always be sustained.
As a Leo, your immersive and theatrical love language isn't always met by the same courage and enthusiasm. Your task is to express, anyway. A Full Moon in your sign on the 5th encourages you to release what can't be carried into this next year, encouraging you to remember what makes you different. It might be time to swallow your pride, and make bolder moves. With the personal planets making their way through your saucy sector of intimacy, you are ready to be truly seen and known. Clear knowings may come to you over this duration, as hidden things become starkly apparent. Old delusions of grandeur are in your rear-view mirror. You are ready to see the truth. Embrace the emotional journey.
Leo Beauty Recommendation: Seed to Skin The Massage Candle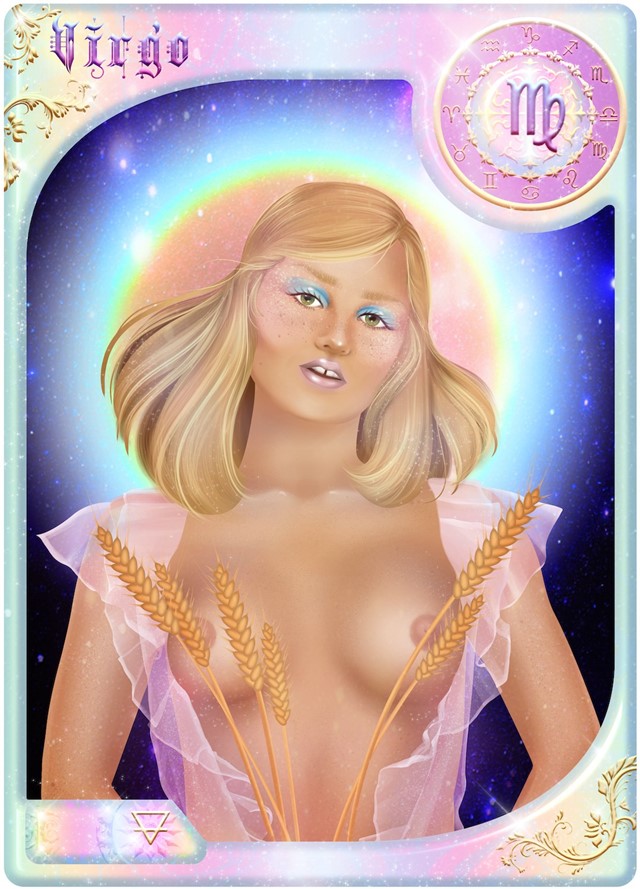 VIRGO
Your ruler, Mercury, stationed direct this month, testing your resolve to commit to new routines. You are happiest when busy, and this month will satiate that need to cross off your to-do list and get stuff done. You are focused and dedicated to your personal mission, ready to become your own caretaker, free of all of the attachments that weighed you down last year.
The Sun's entry into Pisces late February will assist you in finding balance between the physical and the nonphysical, as well as draw your attention to new relationships. Pisces, being your opposite sign, encourages you to let go of the reins a little. Find someone you feel safe surrendering your feelings to. You are definitely productivity pilled, but sometimes your medicine looks like downtime. Try and learn from your counterparts.
Virgo Beauty Recommendation: Fur Oil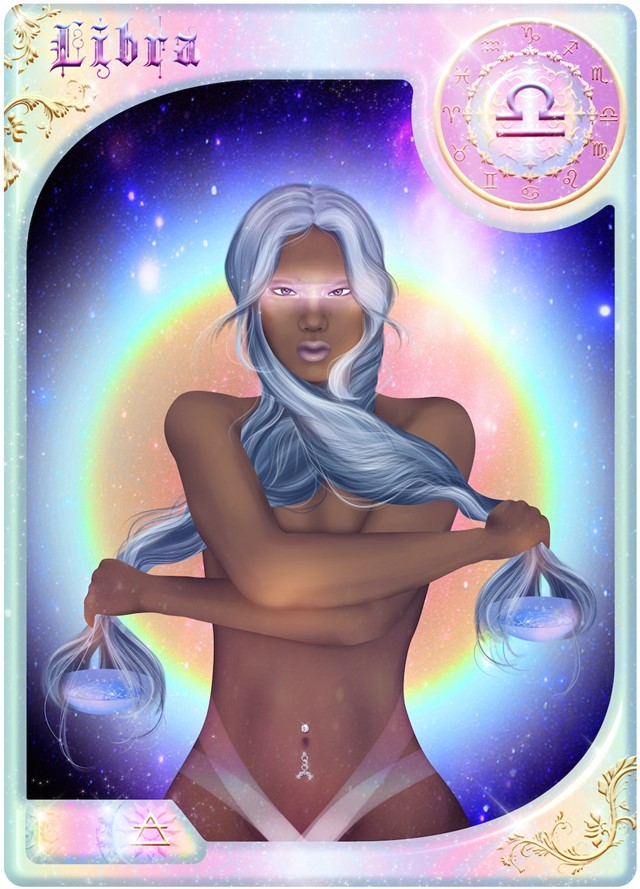 LIBRA
February brings an exciting atmosphere of fun and flirtation, as the planets move into your sector of romance and play. You are giddy, childlike and inspired. This romantic energy can both reignite an old spark or incite a new flame. If you have your heart set on a Valentine, let your more playful instincts take the lead. Send a risky text. Be silly. Put yourself in the receiving line for complete adoration. Jupiter is stationed in your sector of partners, opening doors and perhaps even giving you option paralysis. This is great for meeting new friends and contacts, as well as lovers. An abundance of choices.
As your powers of attraction and magnetism reach new heights, ponder what experiences you want to invite in for 2023. How do you want your life to look? Where do you want to go? What is your ideal? No dream is too big. Pisces season brings your focus back to work matters, as you ponder forgotten hopes and wishes that need to be revisited. Your imagination is your biggest asset.
Libra Beauty Recommendation: Dame Kip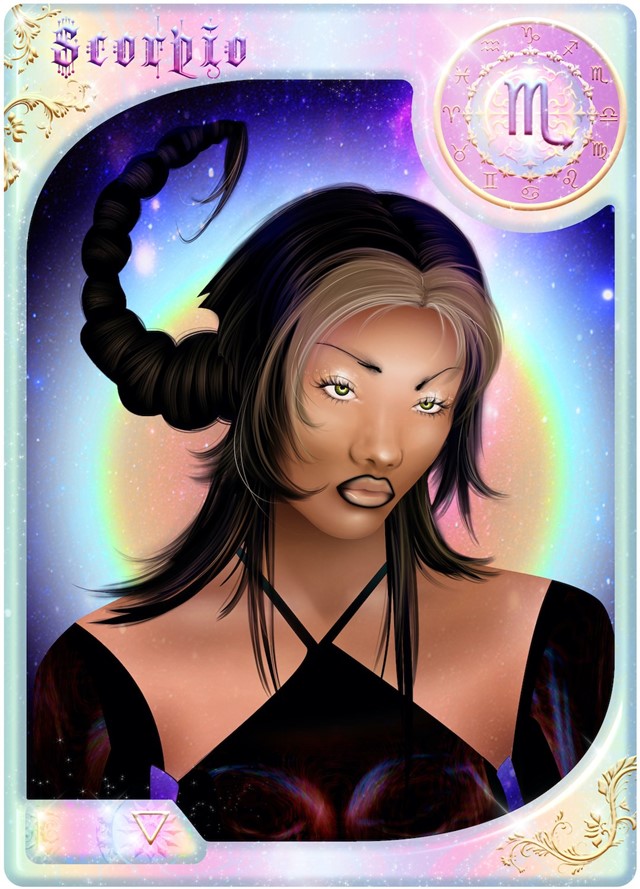 SCORPIO
With Mars, your co-ruler, finally stationed direct in Gemini, you are ready to make important changes. If there are choices you have been putting off making, solutions may appear starkly obvious. You are always presented with options that challenge you to take a risk, and in this case, you are being pushed to explore deeper feelings. Let your guard down and be vulnerable. As a fixed sign, you can be stubborn, eager to protect the depth of feelings you keep hidden so well. It's time to let people in.
With Aquarius illuminating your home and family sector, a move or living change may be in order. Focus on curating a space that allows your creativity to flourish and flow. Healing headquarters, where you can obsessively research your latest interest in solitude. As you ponder your upbringing or past, you may find solutions to antiquated dynamics that keep you feeling stuck. You are becoming your own home, your own well, your own source of love. Pisces season encourages you to explore your creative talents, and brings an atmosphere of inspiration and joy into your life.
Scorpio Beauty Recommendation: Ouch! Introductory Bondage Kit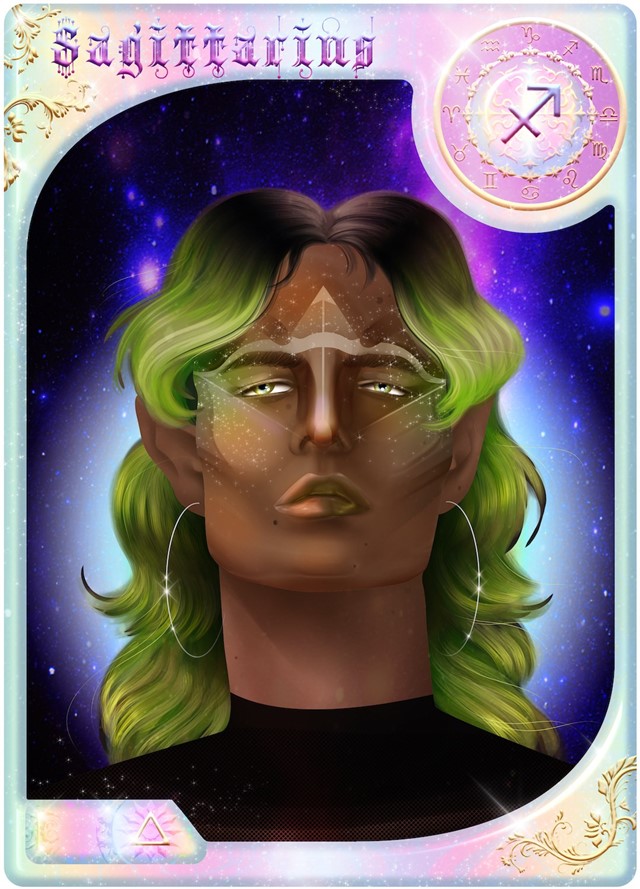 SAGITTARIUS
February stimulates your need for adventure, as your curious nature is enthralled by new possibilities, in love, career and friendship. You've been restless. Out with the old, and diving headfirst into the new. You are ready to embrace a new identity, flexible and fearless in the face of change. With Jupiter, your ruler, moving through the fast-tracked and independent sign of Aries, you are being pulled to initiate new projects and form new connections. You are bestowed a sense of divine courage, supported in making steps in unfamiliar territory. Genius insights and ideas are ready to be acted upon, as you design a new life.
A New Moon in Pisces on the 20th initiates a new cycle in your home sector, encouraging you to imbue the fantastical into your living space, making it a space of spiritual reprieve and rest.
Sagittarius Beauty Recommendation: Maude Cone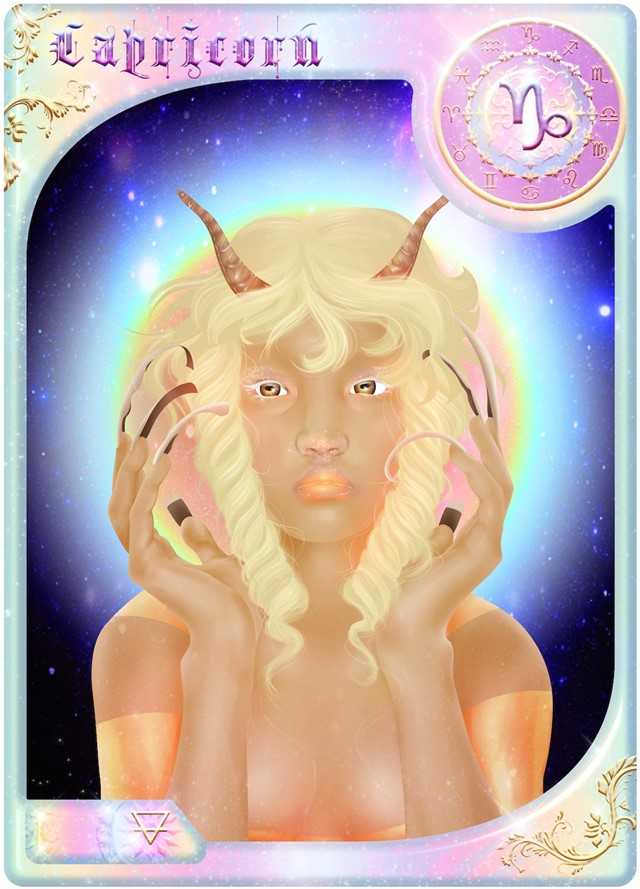 CAPRICORN
With the havoc of January's retrogrades behind you, you are ready to make moves, exercising your existing skills and talents, challenging yourself to expand your social networks. Lean into your gift of being calculated and compose a master plan for world domination. With messenger planet Mercury in your sign until the 11th, you are bestowed a sharp sense of clarity, eager to communicate and calibrate your compass towards future goals. As Pluto concludes its long journey in your sign, you are entering a cycle of greater playfulness, less concerned with self-improvement and more willing to go with the flow.
Your focus will shift to finances in the upcoming cycles, as you learn how to own your many gifts. There is a strong emphasis on earning this month, so think about the existing talents you have and formulate inventive ways to churn them into gold. Trust in your own ability to communicate and use discernment, as your own authority is sound and wise. You are a leader, and your perspective is important.
Capricorn Beauty Recommendation: Sincerely Amber Tortoiseshell Nipple Jewelry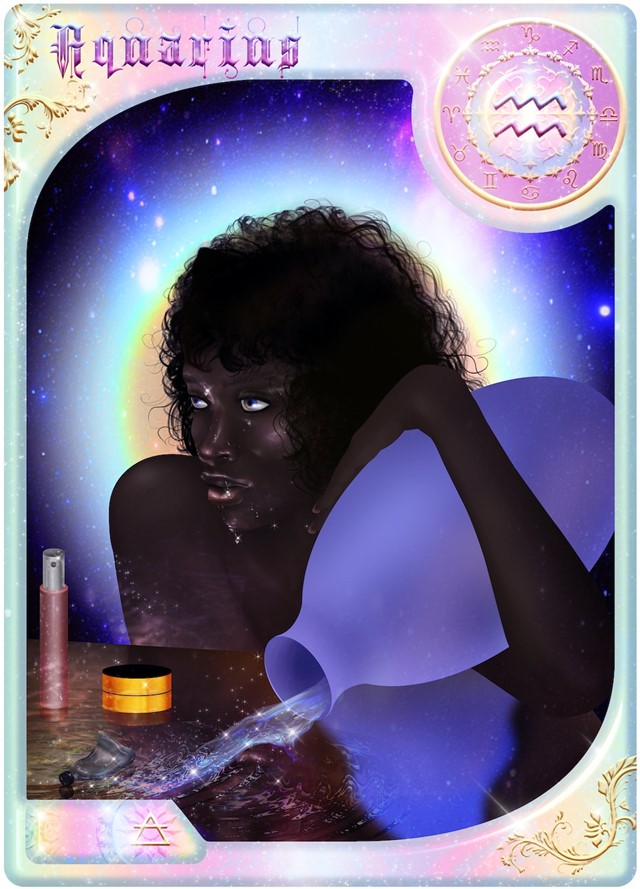 AQUARIUS
Happy Birthday, late Aquarians! With the Sun radiating through your sign, you are receiving more celestial clarity than usual, prone to genius ideas and psychic insights. A Full Moon on the 5th illuminates information about a love interest, and gives you much needed clarity about your romantic pursuits. Try to have compassion for people with alternate perceptions, no matter how dramatic they may seem. It's the perfect time to rely on your natural charisma and charm to a wider audience, as you are in the celestial limelight.
As you ponder another birthday year, ruminate on your accomplishments. Honour your milestones. Strategize for the year ahead and celebrate the things you want to achieve as if you have them already. Pisces season brings your attention to financial matters, as you ponder prosperity and formulate exciting new revenues of income.
Aquarius Beauty Recommendation: Lioness Vibrator 2.0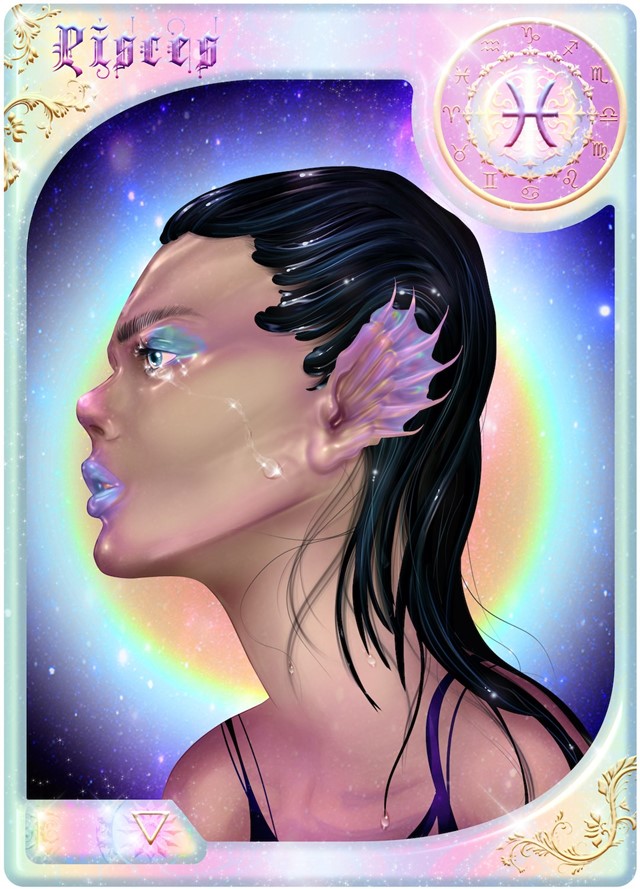 PISCES
Happy Birthday early Pisces! The first half of February may have you in need of quiet introspection, so don't be afraid to take a time out from the hustle and bustle of the outer world. It's a time of reflection, the winter of your personal chart. As you reflect on a year of monumental personal and interpersonal growth, reach for a sense of closure and be gentle with yourself.
On February 20th, a New Moon in your sign encourages you to set intentions for the mood of your next birthday year. How do you want to feel? What are you eager to experience? With Venus joining the party in your sector of self, your magnetism and ability to manifest reaches alarming heights. Don't be afraid to ask for what you desire. Set your focus on your most fantastical future. Good things are on their way to you.
Pisces Beauty Recommendation: Aesop Breathless Body Oil