From sparkling serums to pearly polishes, we test out Pleasing's
first collection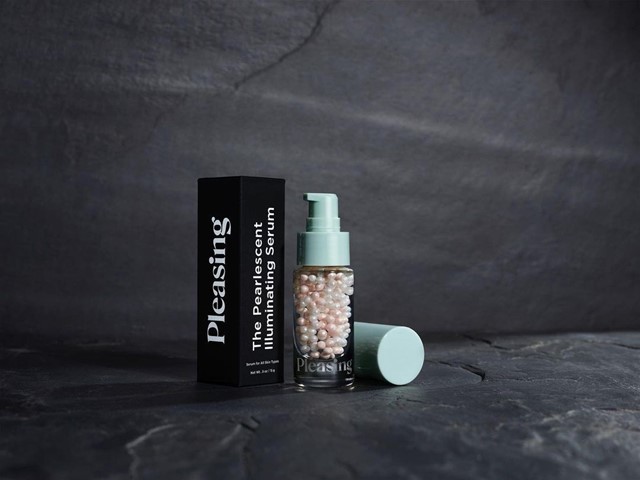 Courtesy of Pleasing
THE PEARLESCENT ILLUMINATING SERUM
I love this product. I feel we're past the days of an intensely pigmented glow (sorry, Farrah Moan), whereas this hits the sweet spot, adding much desirable Vitamin B5, antioxidants and Amino Acids to the skin. I've been using it in the mornings after I moisturise my face to add a healthy glow. The suspended pearls that add a subtle illumination are perfectly balanced with the serum, offering a quick wow factor to your daily routine.
Verdict: A must-have from the line if you're looking for some healthy lumosity. Layer on thick for those mornings when you've awoken on the wrong side of the bed and it shows. We'll be none the wiser.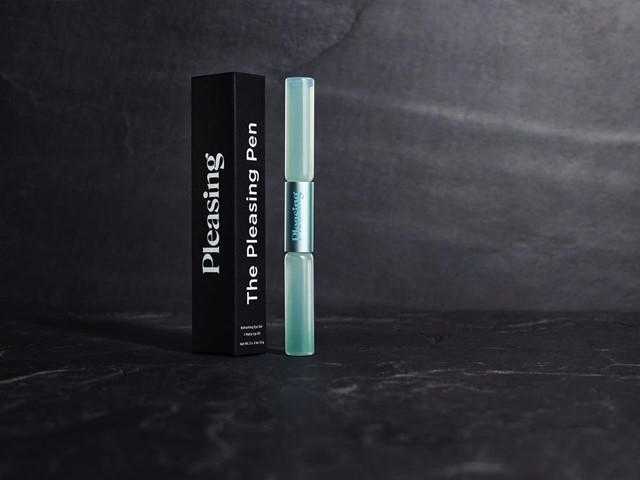 Courtesy of Pleasing
THE PLEASING PEN
The eye serum, containing natural lingonberry, okra, and hyaluronic salt is the closest thing to mincing the streets with two cool slices of cucumber on your face, especially with its steel ball applicator. It also defies the signs of ageing leaving those 'fine lines' a fleeting memory.
At the pen's opposite end, the matte lip oil moisturises lips without leaving you with a much dreaded sticky kisser. Infused with Vitamin E and marshmallow to soothe, it leaves lips soft and natural looking. 
Verdict: If you can often do with feeling a little more zen and refreshment, the Pleasing Pen will make an excellent travel companion. It also tickles me to think that Harry's idealisation of Doctor Who's sonic screwdriver would look a little something like this.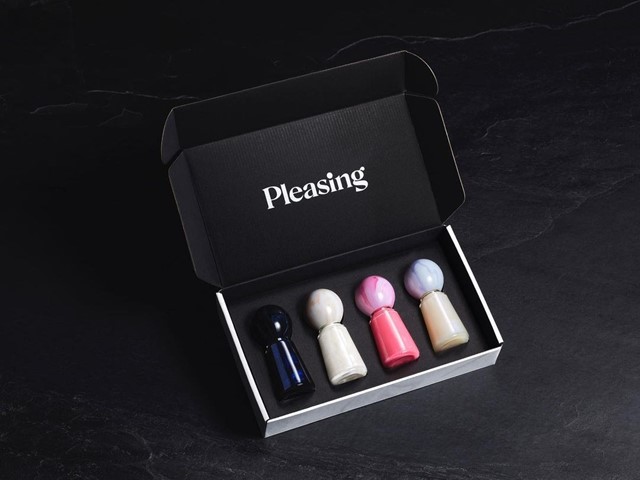 Courtesy of Pleasing
THE PERFECT POLISH SET
While it's difficult to reinvent the wheel when it comes to nail polishes, Pleasing's set of four polishes does a great job of standing out against the vast number of competitors. My personal favourites are Inky Pearl, an intensely pigmented pearlescent black with gentle lusters of navy, and Pearly Tops, the topper with a delightful, barely there sheen. Granny's Pink Pearl is a high octane pearlescent pink, and Perfect Pearl appears milky white at first swipe, but is certainly buildable, making for a great base coat. All polishes are plant based, have a thick luxurious brush, and yes, thankfully the marble can be eased off for a more ergonomic application. 
Verdict: Well, the packaging slaps and overall the pigments are great. You can't really go wrong here!