Hugo Huerta Marin looks back over his polaroids and encounters with influential women in the creative industries for his book Portrait of an Artist, from Miuccia Prada at her Milan studio to Cate Blanchett in her NY
hotel room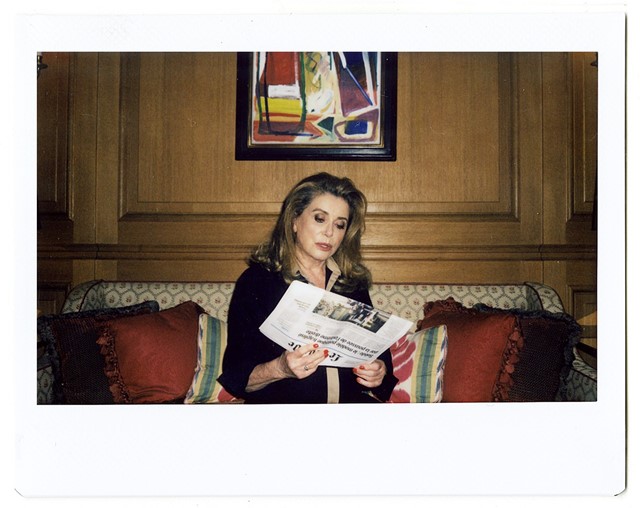 Photography Hugo Huerta Marin
Catherine Deneuve, Portrait of an Artist
"I met with Catherine Deneuve on a warm day in September at the Hotel de l'Abbaye Saint Germain, Paris. I was sitting on a couch near the lobby when I noticed people around me freeze. Entering the hotel was Catherine Deneuve in a fur coat, Jackie O sunglasses, and a Birkin bag... glowing. In person, she is every inch the star. Candid, fun, and remarkably clever, she gave me 100 per cent without tiptoeing, chainsmoking all the while. Catherine Deneuve needs no introduction, she is a monument to French poise; an icon not only of French cinema, but of France itself" – Hugo Huerta Marin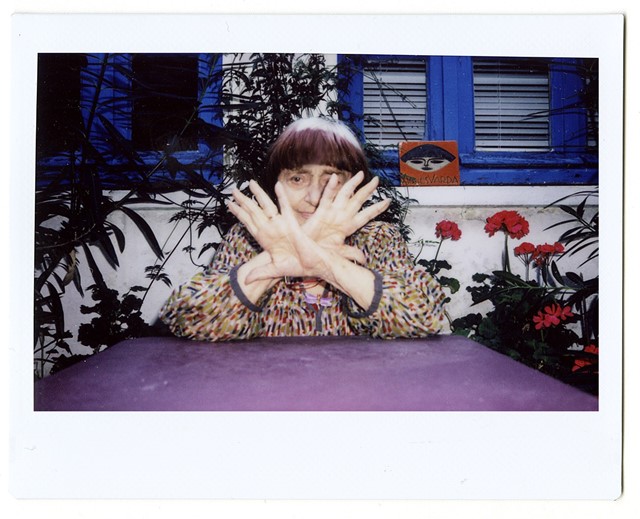 Photography Hugo Huerta Marin
Agnés Varda, Portrait of an Artist
"The usual way to begin writing about Agnés Varda is to note that she is the only woman associated with the French new wave during the movement's peak. To me, her all-purple house on the Left Bank in Paris is the best place to start. Although she never usually meets with anyone on Sundays, she invited me then because she thought it could be a peaceful time for us to talk about the past and the present. Her home was still and quiet but contained colourful objects – plants, and playful cats, one of which napped next to us during this entire conversation. 
"Agnés died in 2019, before this publication came to fruition. She left behind an astonishing body of work that consolidated her as one of the greatest directors in film history. I feel so lucky to have met her and captured her fantastic story. Farewell Agnés" – Hugo Huerta Marin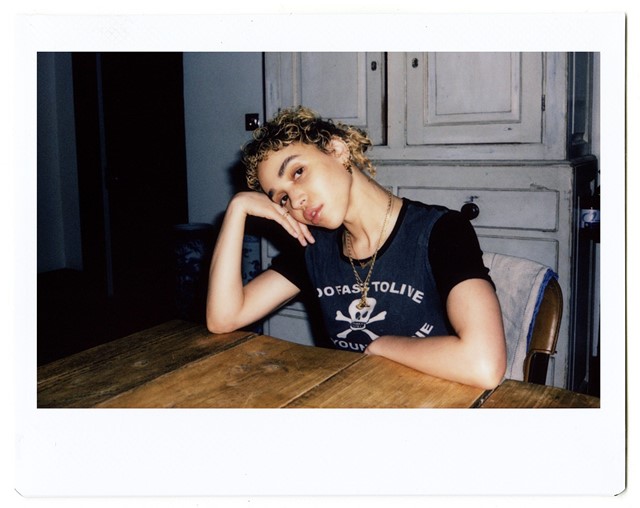 Photography Hugo Huerta Marin
FKA twigs, Portrait of an Artist
"When we first talked, this past summer, FKA twigs and I discussed music, dance, race, and the responsibility that comes with being part of a minority in the spotlight... a commonplace for her. What makes twigs' work unique is a subversive twist, an uncanny ambiguity that traps us in a very complex system of references. She has chosen to use her own body in order to expose the trace, stain, or imprint on the artist's body in response to political, economical, and social phenomena. Twigs keeps raising questions through creation while living her art literally and courageously in her own skin" – Hugo Huerta Marin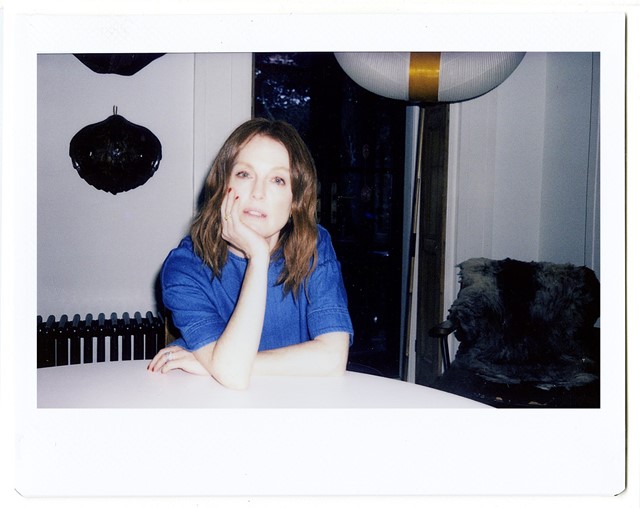 Photography Hugo Huerta Marin
Julianne Moore, Portrait of an Artist
"I knocked on Julianne Moore's door in the West Village and was surprised to be welcomed by her in a dashing indigo-blue dress alongside her two joyful dogs. It was hard not to stare at the screen legend. Julianne has made a habit of going against the grain and her home mirrors that – a quintessential, beautiful brownstone whose art collection gives it a subtle, subversive twist. Likewise, in conversation, she enjoys taking risks. She exudes warmth but also has a certain edge. Julianne Moore is a brilliant actor and compelling conversationalist who burns up and invites you to witness it at first hand" – Hugo Huerta Marin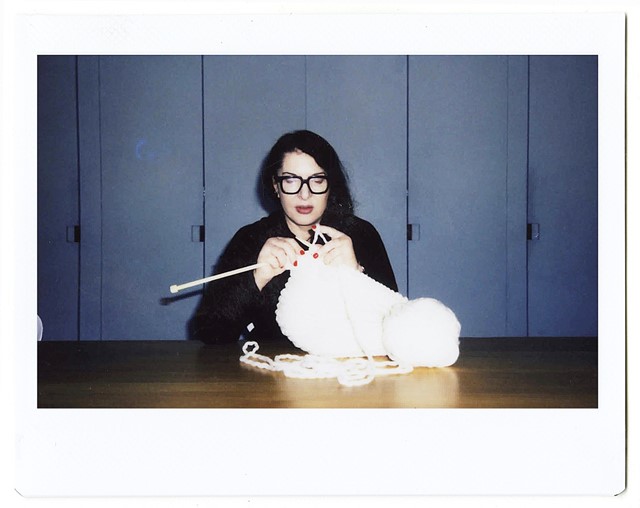 Photography Hugo Huerta Marin
Marina Abramović, Portrait of an Artist
"How can I begin to describe Marina Abramović? She loves white walls, she collects crystals, and she is fond of buying trees for her house in upstate New York. But perhaps the best way to describe her is through a piece of advice she gave to me once... One time when we were both in Brazil, I was hesitant about participating in an ayahuasca ceremony. I asked her if she thought I should do it, as I knew that her own experience hadn't been pleasant, but Kafkaesque instead. She replied, 'Nobody's life has changed by somebody else's experience.' I guess that says it all. Perhaps the best way to describe Marina is that she exposes herself to life" – Hugo Huerta Marin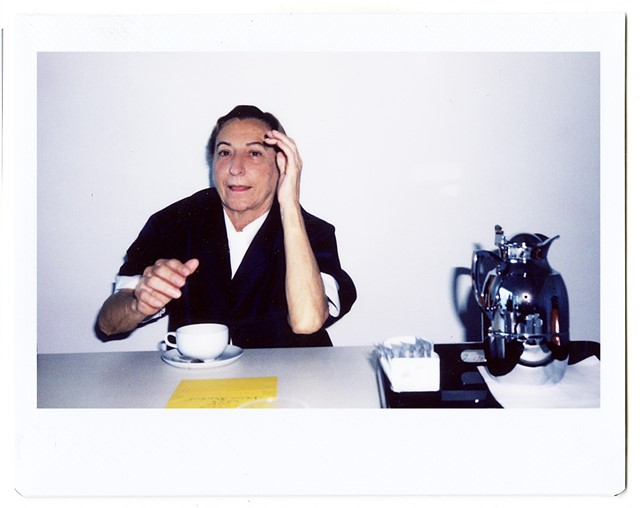 Photography Hugo Huerta Marin
Miuccia Prada, Portrait of an Artist
"We met on a sunny day in Milan at the Prada headquarters on via Vergamo. Near the entrance, I could see the famous slide created by the artist Carsten Höller, which travels from the interior of her third-floor office to the ground floor below. She was charming from the moment we shook hands. For someone so dedicated to nurturing resistance, I was delighted to realise that this fashion designer extraordinaire is, above all else, kind" – Hugo Huerta Marin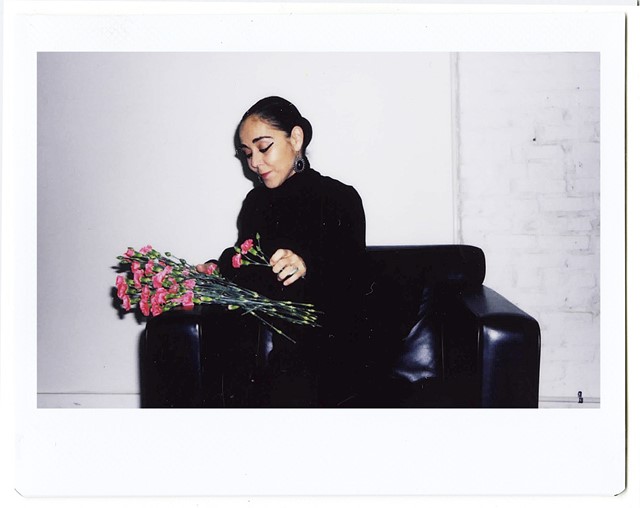 Photography Hugo Huerta Marin
Shirin Neshat, Portrait of an Artist
"I first interviewed Shirin Neshat five years ago in the naturally-lit living room of her apartment in downtown Manhattan. I was mesmerised by the soft, melodic, almost fragile voice stating strong, defiant, and rebellious concepts. The complexities of her work have captivated me ever since, and we've cultivated a friendship that has grown over time. 
"Five years later, Shirin remains the same. Women and political and social turmoil fascinate her, and she takes on huge and complex projects that challenge her both as an artist and a person. Since the early 1990s, Shirin has been lauded for her photographs, films, and videos that explore the lives of Iranian people, particularly women. The artist has gone her own way, creating work that feels particularly relevant today" – Hugo Huerta Marin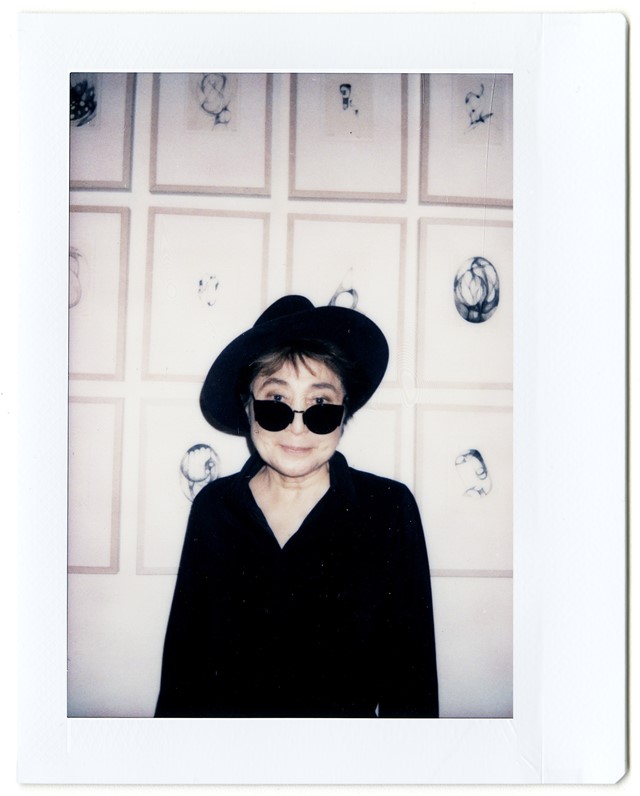 Photography Hugo Huerta Marin
Yoko Ono, Portrait of an Artist
"It was 10.45am on a cold January day in New York and I was waiting for Yoko Ono to arrive at her studio, whose walls are filled with her iconic Grapefruit drawings. I was surprised to hear that the 88-year-old elder stateswoman of cool was driving her car to get there. She entered the room decked out in sunglasses and one of her trademark hats, which she left on throughout our conversation. Over the top of her glasses, I could see her eyes. I was trying to see her more as a fellow artist than the historical icon and groundbreaking, influential artist that she is today. However, it's never been possible to divorce her life from her art. Perhaps the blend of the two is what has made both her work and her life so extraordinary" – Hugo Huerta Marin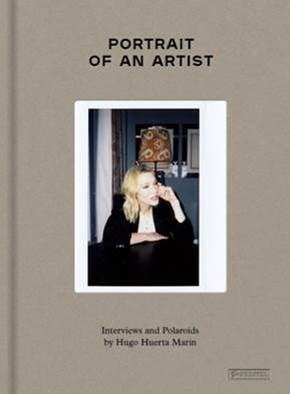 Photography Hugo Huerta Marin
Portrait of an Artist by Hugo Huerta Marin
Portrait of an Artist: Conversations with Trailblazing Creative Women by Hugo Huerta Marin is published in hardback by Prestel on September 7 2021