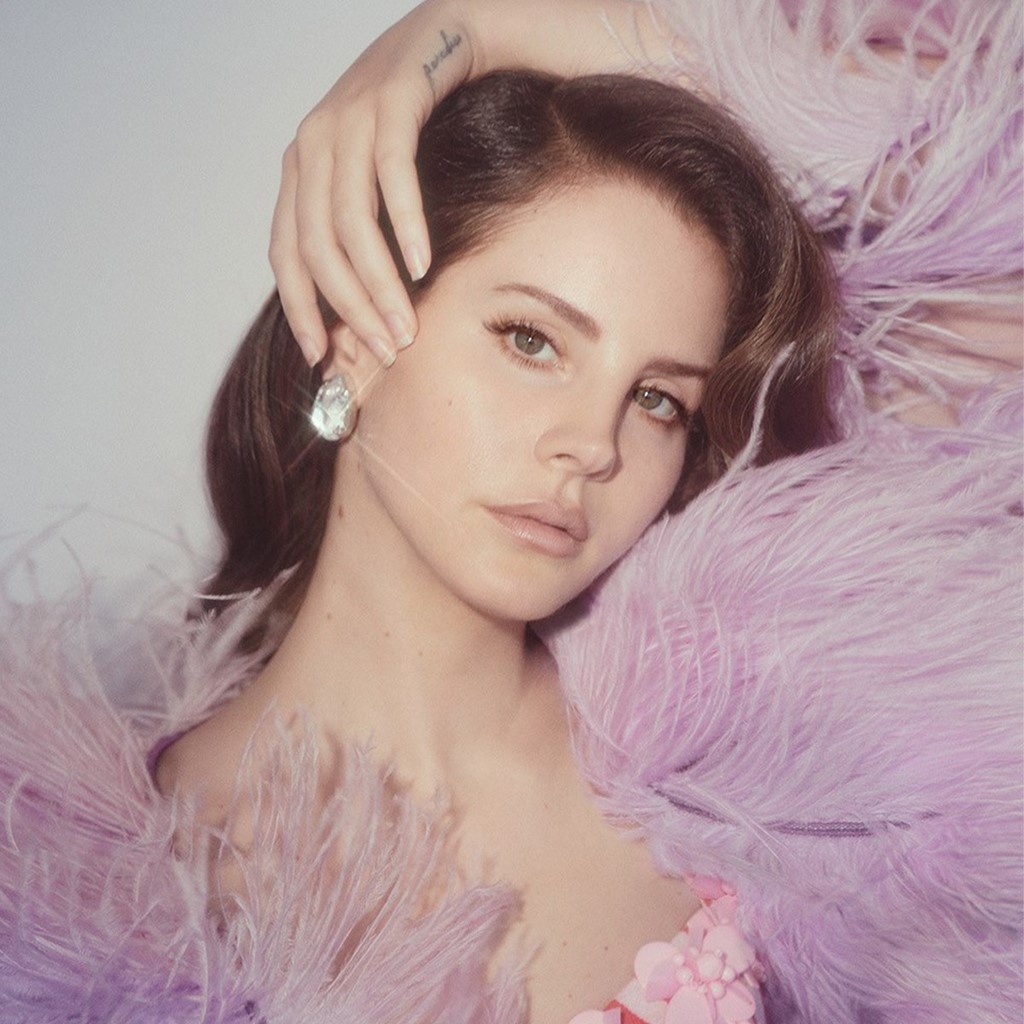 Everything we know about
Lana Del Rey
Born Elizabeth Woolridge Grant on June 21, 1985, Lana Del Rey is a singer, songwriter and producer based in Los Angeles. Raised in upstate New York, a Roman Catholic of Scottish descent, she spent a year as a waitress on Long Island and started playing open mics after her uncle taught her to play guitar, performing under the names Sparkle Jump Rope Queen and Lizzy Grant and the Phenomena.
She changed her name ahead of her debut album, Lana Del Ray (with an 'a'), which was released on iTunes in 2010, but subsequently withdrawn. A year later, she released DIY videos for her songs "Video Games" and "Blue Jeans", uploaded to YouTube.
"Video Games" in particular found viral popularity online, establishing the themes of faded Hollywood glamour and difficult relationships that would characterise her music going forward (bringing no small amount of controversy). The song became Del Rey's breakout hit, winning her a deal to release her second album, Born to Die. Arriving in January 2012, the Americana-tinged recordsplit critics but achieved commercial success.
The Paradise EP, originally packaged with the reissue of Born to Die,followed in November 2012, featuring allusions to David Lynch (including a cover of Bobby Vinton's "Blue Velvet") as well as the notorious track "Cola". Two years later, Del Rey released Ultraviolence, with critics praising her contralto vocal range as she performed the whole tracklist live. The album was supported via a tour with Grimes and Courtney Love, who spoke to Del Rey for Dazed, ahead of the latter's 2017 Honeymoonfollow-up, Lust for Life.
Lust for Life featured collaborations with A$AP Rocky, Playboi Carti, the Weeknd and Stevie Nicks, while 2019's stunning Norman Fucking Rockwell! saw her link up with the acclaimed Lorde producer Jack Antonoff. Sincethen, she's also worked with Antonoff on her poetry album Violet Bent Backwards Over the Grass, as well as her upcoming record Chemtrails Over the Country Club (which has been upcoming for some time, thanks to coronavirus delays).
For now, we'll have to make do with Del Rey's back catalogue to soundtrack our lonelier moments in isolation, though in 2020 it was announced that she herself is engaged to musician Clayton Johnson.