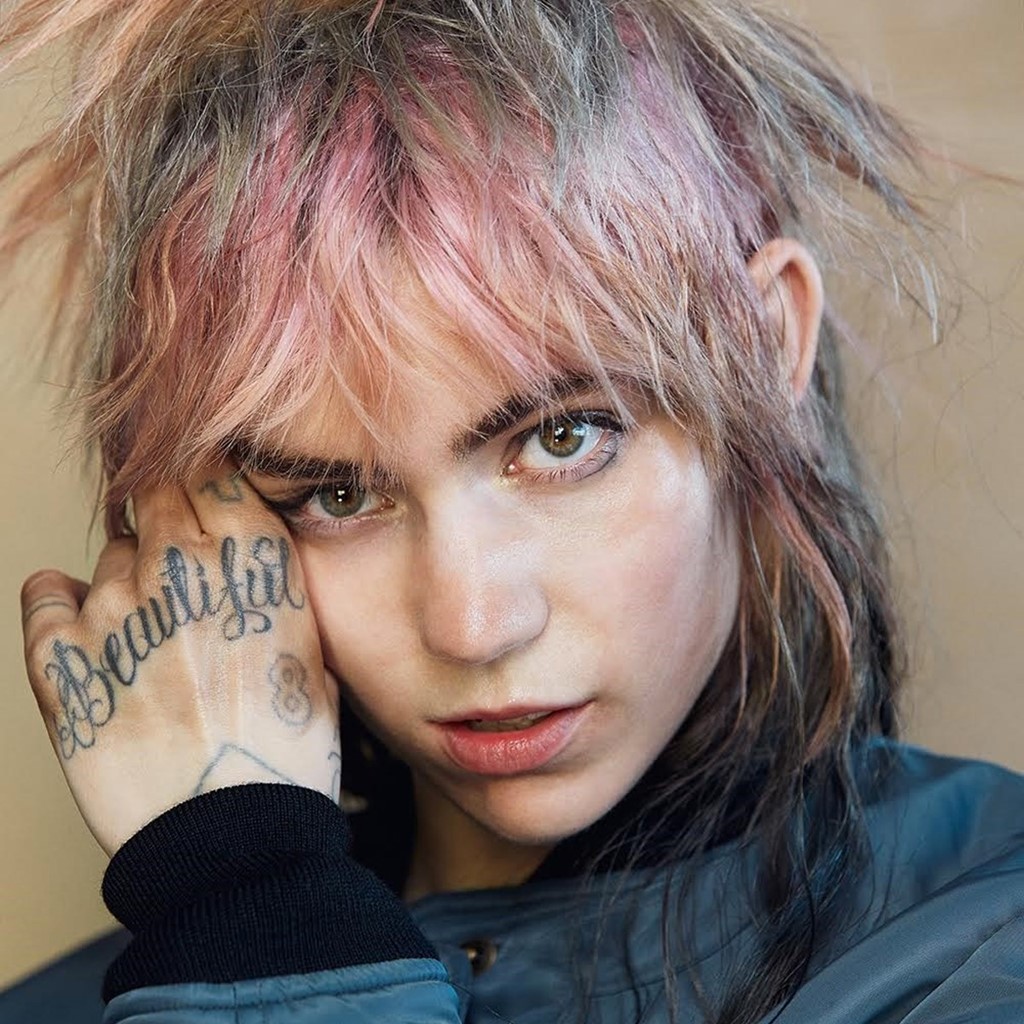 Everything we know about
Grimes
Claire Boucher, also known as Grimes or c (the symbol for the speed of light), is a self-taught singer, producer and visual artist famous for her experimental, future-facing sound and ethereal vocals. Born in Canada on March 17, 1988, she initially performed in the Montreal music scene and made her debut with the Dune-inspired Geidi Primes in 2010, closely followed by a second album titled Halfaxa.
Grimes subsequently signed to the British record label 4AD, and achieved wider success with her third studio album, Visions (2012), featuring breakout singles "Genesis" and "Oblivion". She followed it with 2015's acclaimed Art Angels, which boasted guest appearances from Janelle Monáe and Taiwanese rapper 潘PAN. The eclectic record was another step forward for her visionary brand of pop, and spawned two new singles: "Flesh Without Blood" and "Kill V. Maim". In the summer of that year, she also toured with Lana Del Rey.
Other Grimes collaborations include Hana, Poppy and K-pop girl group Loona. In 2016, she contributed "Medieval Warfare" to the soundtrack of the superhero blockbuster Suicide Squad, while in 2019 she debuted a new track, "4ÆM", for the dystopian video game Cyberpunk 2077, in which she portrayed the cyborg pop star Lizzy Wizzy.
In a surprising turn of events, Grimes took billionaire and SpaceX founder Elon Musk to the 2018 Met Gala, decked out in a Tesla choker (ofc). The pair met through an online joke about artificial intelligence (again, ofc) and in 2020 welcomed their first child, catchily named X Æ A-Xii. The same year, Grimes released her latest album, Miss Anthropocene, which revolves around apocalyptic themes such as the climate crisis, the rise of AI and human extinction. Inspired by X Æ A-Xii, she also debuted an AI-driven lullaby in 2020 (despite, you know, the existential threat to humanity – or maybe she's just trying to get on the algorithm's good side).