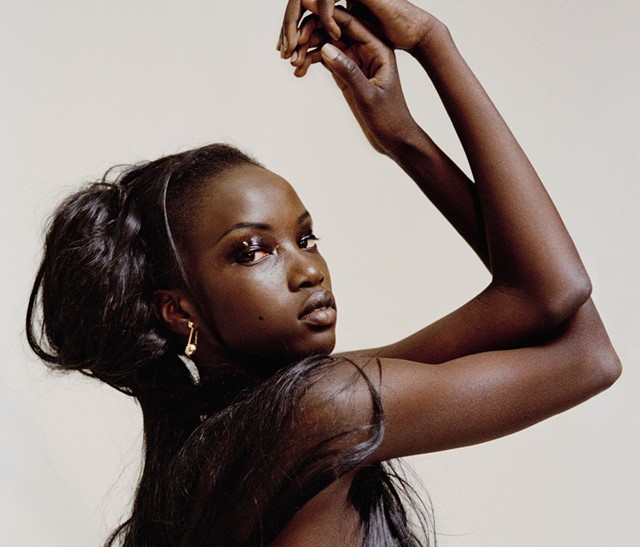 Photography Brianna Capozzi, styling

Emma Wyman
The Dazed cover star made headlines this year when she became the first black model to open at Prada since 1997
Location
Manchester, United States
anokyai
Yes, Instagram may not be the greatest thing for our mental health, our overworked thumbs, or our phone battery life, but it has its moments of joy, too. Take the discovery of Anok Yai, for example. The model – who was born in Egypt to Sudanese parents and grew up in the US – was spotted by a casting agent on the 'gram last year, when a photograph of her at Howard University's homecoming festival went viral.
Signed soon after to Next Model Management, the newcomer hit headlines in February when she became the first black model to open for Prada since Naomi Campbell did the honours way back in 1997. Talking to Dazed after her appearance, Yai told us she was keen to change the perception of beauty in the fashion industry, and promote diversity within its ranks: "Not everyone has light skin, straight hair, and blue eyes, and there is beauty in that," she said.
Now, she's one of the stars of our spring/summer 2018 covers, captured in a series of Saint Laurent, Vuitton, and Versace looks as part of a subtly surreal shoot by Brianna Capozzi and senior fashion editor Emma Wyman. And we have a feeling we'll be seeing a lot more of her.