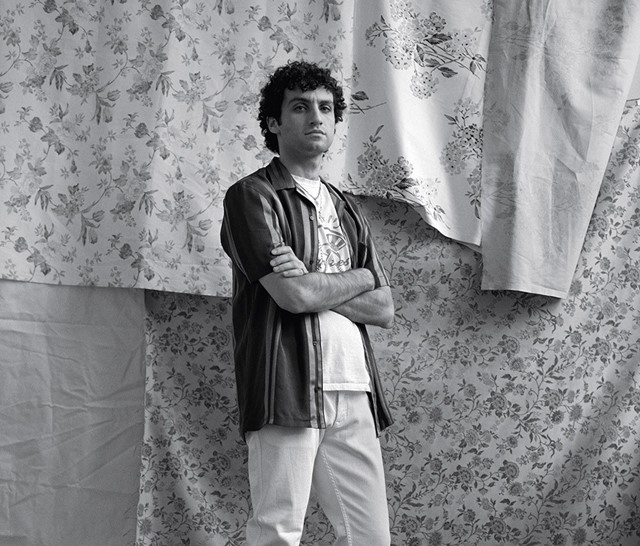 Photography Fumi Nagasaka, styling

Emma Wyman
The New York-based activist embodies the protest spirit of America's rebel youth
Location
New York, United States
adameli
While the results of the 2016 Presidential election were devastating, America's youth have embraced activism as a result. One of the names at the forefront of this revolutionary revival is Adam Eli.
For Adam, activism didn't start with Trump, though – he's been organising protests since he was in high school, with one of his main aims to show that anyone can have a voice about topics they believe in. For him, this manifests in the form of Voices 4 – a non-violent activist group he founded which earlier this year staged a kiss-in to stand in solidarity with persecuted LGBTQ+ people in Uzbekistan, Tajikistan, and Azerbaijan.
Elsewhere, he stood in solidarity at the Women's Marches, supported US-based Muslims following Trump's flight ban, and called for a ban on arms with activist group Gays Against Guns. He is also proudly Jewish and open about how that intersects with his gay life.
If all of that weren't enough for you to get behind him, his effervescent personality on social media will most certainly win you over. When he isn't organising rallies or writing about the movement, he is a fan of musical theatre, Barbra Streisand, Princess Diana, and, of course, Lady Gaga.