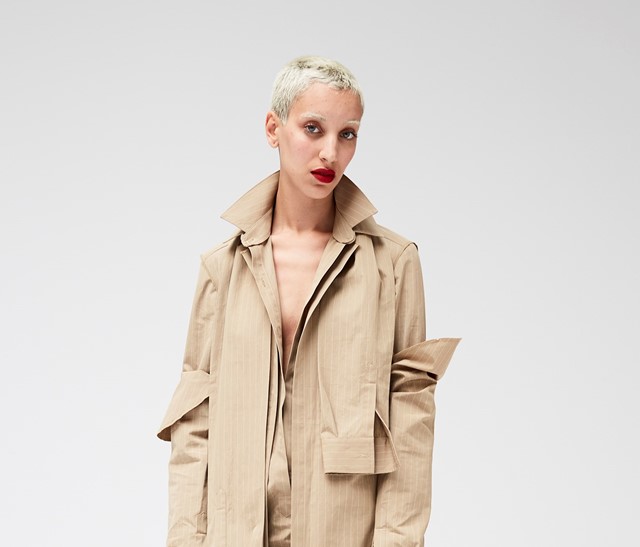 Photography Phillipe Milton
The artist is one of the most exciting names coming out of Madrid's rising creative scene
rosalestales
Born in a small town in Morocco and raised in a Muslim family, artist and model Aaliyah Rosales began experimenting with alter egos on the internet as a way to come of age both sexually and artistically – without upsetting her parents. While she keeps her birth name under wraps out of respect for them, she also goes by the moniker Sor Yasmin and Dolores de la Rosa, as well as CallmeRosales or Rosalestales – all depending on the day.
As part of a new class of Madrid creatives shifting the boundaries in the city's art scene, Rosales was recently profiled in Dazed's Spring 2018 issue, where she asserted that being a model or a muse doesn't make her any less of a creator. When she's not lending a hand to Palomo Spain, both backstage or on the catwalk, or starring in the latest Camper campaigns, she's working on her own art. Her most personal project was collaborating with hyperrealist sculptor Eugenio Merino and his work "Aquí murió Picasso" – a sculpture of Pablo Picasso's dead body – where Rosales was transformed into the late painter's "Mujer Con Abanico" (1905). Broadcast live online, she danced around the sculpture while artist Alex de la Croix painted her body.
Rosales' hopes for the year include learning to writer Berber – in homage to her roots – making a film, and producing music.