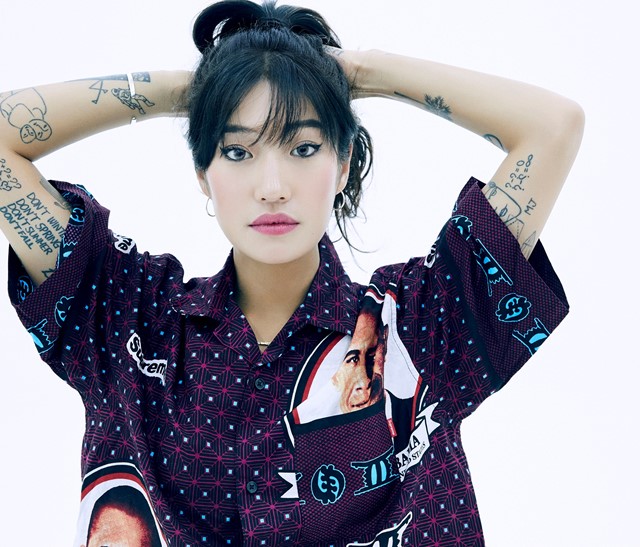 Photography Jungwook Mok
The first Korean woman to play Berghain is now working on her first full-length album
peggygou_
Peggy Gou set out to become a DJ with one simple aim: she wanted to be the first Korean woman to play Berghain. The Seoul-born beatmaker threw herself into music full-time while she was in London studying for a fashion degree (which she ultimately abandoned). She then moved to Berlin, where she began DJing relentlessly, clocking support slots for Moodymann, The Black Madonna, and DJ Koze. By the end of 2016, she'd released her first record, the Art of War EP – and, more importantly, she'd played her first set at Berghain's Panorama Bar.
This year, her 12" release on Ninja Tune, Once – in particular, the jangly house track "It Makes You Forget (Itgehane)", on which she sings in Korean – brought Gou to the attention of a bigger audience than ever before. Right now, as well as touring the globe and building links with the fashion world (like playing Dazed's Off-White party in December 2017), she's working on her first full-length album, and the launch of her very own record label.
And in the meantime, she's also just launched a range of bespoke fans, which she hands out to sweating dancers at her gigs, and which are emblazoned with "Have a Gou time, love from Peggy." What's cooler than being cool?