LA's renowned lesbian dominatrix Chris Belcher shares her tell-all memoir, while Henry Hoke takes us inside the mind of a queer mountain lion – here are the best new releases of the
next month
Penance by Eliza Clark (Faber)
Cloaking itself in the form of a true crime book, Penance – Eliza Clark's second novel – documents the events leading up to an unfathomably brutal murder. In a fictional seaside town in the north of England, three teenage girls spend the night of the Brexit vote torturing a classmate, before dousing her in petrol and setting her alight. While Penance has been rightfully celebrated as a satire of the true crime genre, I was particularly struck by its depiction of bullying: Clark portrays the shifting social hierarchies, multi-directional cruelty and power struggles of high school life with excruciating precision. It is in equal parts harrowing and hilarious, tragic and wildly entertaining. (JG)
Out now
Open Throat by Henry Hoke (Picador)
A lonely, queer, hungry mountain lion spends his days roaming around the Hollywood hills, eavesdropping on hikers and grappling with the complexities of his own identity. When a man-made fire strikes his home, he's forced into the heart of LA, where he's exposed to the city's cruel inequalities – and starts to question the very nature of his own existence.
Out now
Crook Manifesto by Colson Whitehead (Fleet)
Crook Manifesto is a sequel to Whitehead's 2021 novel Harlem Shuffle, but it's written in such a way that you can dive right in. Whitehead is one of contemporary American fiction's greatest storytellers, and Crook Manifesto is, apart from anything, a rollicking good read. Set in a decaying 1970s Manhattan, it concerns the exploits of Ray Carney, a newly-respectable furniture salesman who gets dragged back into his former life of crime – all to secure his daughter tickets for a Jackson 5 gig. As well as being a propulsive crime thriller, the novel provides a vivid, fascinating account of African American history, taking in armed liberation groups, the Blaxploitation cinema boom, and the destruction wrought on vulnerable communities which paved the way for New York's transformation into the gentrified, neoliberal metropolis we know today. (JG)
Out now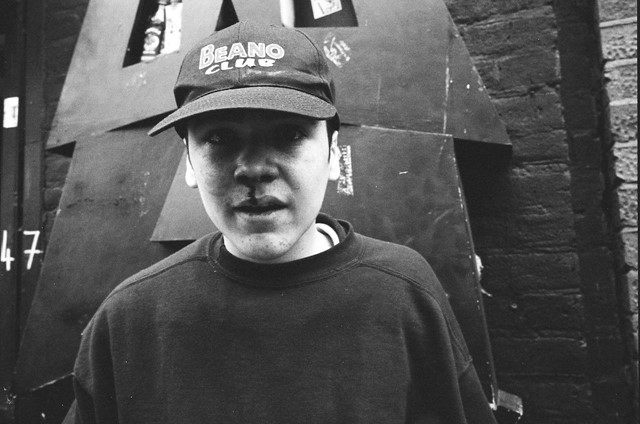 Photography James Edson
Rabbit Hole by James Edson (Wayward Gallery / ICA)
From broken bones to tattooed biceps and smoking blunts, London-based photographer, gallerist, and skater James Edson is opening up his 25-year-old photo-archive. After narrowing down thousands of images shot across multiple film cameras for over a year, Edson – who's also a member of London's Palace Wayward Boys Choir (PWBC) skate crew and the founder of Wayward Gallery – whittled down his selects to create his first-ever photo-book Rabbit Hole.
Out August 3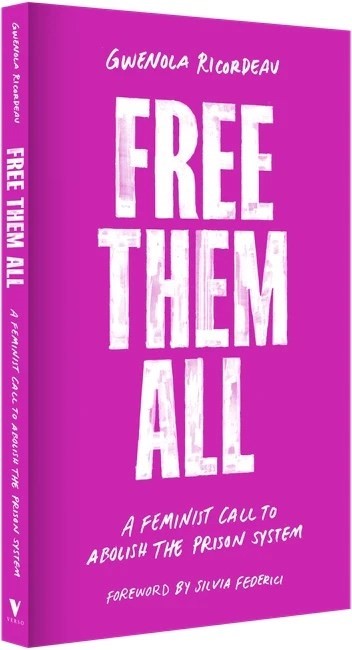 Courtesy Verso Books
Free Them All by Gwenola Ricordeau (Verso Books)
Do prisons ever really keep women safe? For a long time, mainstream feminism has been dominated by the view that bad men should simply be locked away. But, as activist and scholar Gwendola Ricordeau argues, this carceral approach has never made women safer: instead, it only makes society's most marginalised suffer. Here, she proposes a bolder, more radical vision.
Out August 8
Ordinary Human Failings by Megan Nolan (Jonathan Cape)
Ordinary Human Failings charts the history of the Greens, a troubled Irish family living in London in the early 1990s. When a young child is found dead on their housing estate and the finger is pointed at ten-year-old Lucy, the family is moved into a hotel by tabloid journalist Tom. As Tom sets out to exploit the Greens in pursuit of a scoop, we discover why the family first migrated from Ireland. This flashback structure allows Nolan to deliver a series of haunting, heartbreaking passages – I found one chapter, in which an alcoholic young man sabotages a job that he cares about, almost too painful to read. Throughout the novel, Nolan's prose is cool, elegant and, at times, stunningly beautiful. (JG)
Out now
Take What You Need by Idra Novey (Daunt Books)
Take What You Need follows the lives of Jean and her estranged stepdaughter Leah, switching between their perspectives. Jean is an earthy, eccentric, Louise Bourgeois-obsessed artist living in the Allegheny Mountains of Appalachia, while Leah is in the city with a young family. It's a study of mystery, misunderstanding and how we never truly know the people we love. At the same time, it's also a celebration of difference, and of the people who look for beauty in the things everyone else has discarded.
Out this month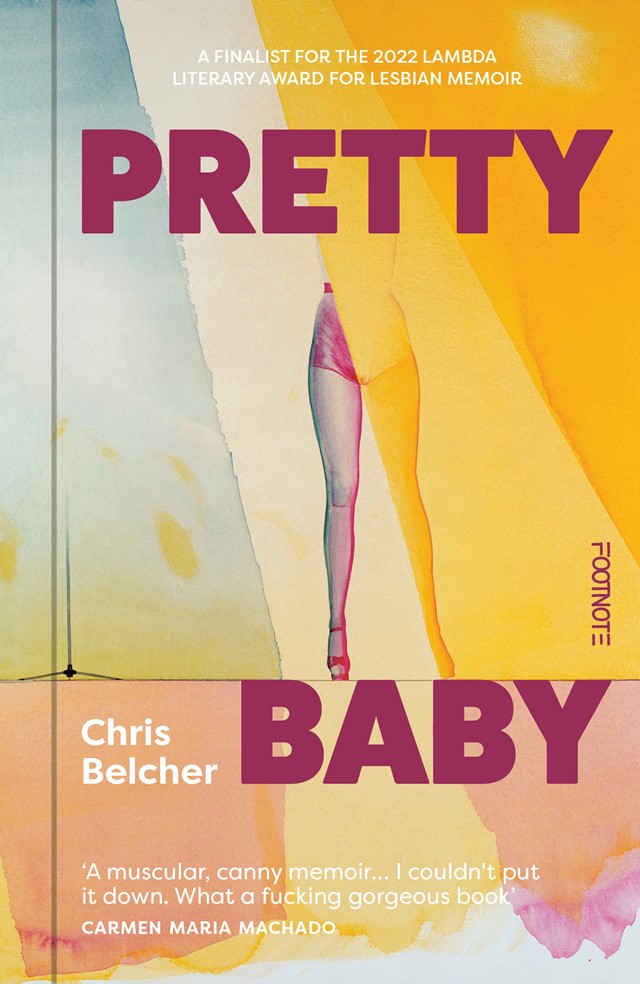 Image courtesy Footnote Press
Pretty Baby by Chris Belcher (Footnote Press)
While studying for her PhD in LA, Chris Belcher turned to sex work, becoming known as the city's 'renowned lesbian dominatrix'. Her cutting, gripping new memoir explores her reality straddling these two worlds – the pro-domme and academic – and what it taught her about power, shame and desire.
Out August 17
Party Lines by Ed Gillet (Picador)
Journalist Ed Gillett's upcoming book, Party Lines: Dance Music and the Making of Modern Britain, is a groundbreaking new history of UK dance music. From the acid-rock festivals of the 70s, to the ecstasy-fuelled summer of love in the 80s, right up to the post-pandemic present, Gillett examines how clubbing has been pivotal in shaping Britain's social, political and economic present.
Out August 3
We Play Here by Dawn Watson (Granta)
Four young women navigate coming of age in protestant North Belfast during the late 80s, amidst a backdrop of political turmoil. Told through a collection of four evocative poem-stories, the story follows the girls as they're friendships develop in the face of violence, poverty and neglect.
Out August 3
Blockchain Radicals by Joshua Dávila (Repeater Books)
How did crypto become associated with the worst people ever? Can it ever be saved? In new Joshua Dávila's new book, Blockchain Radicals: How Capitalism Ruined Crypto And How To Fix It, these questions are tackled head on, and the technology's radical potential – beyond individual profit – is reassessed.
Out August 8
Little Rabbit by Alyssa Songsiridej (Virago)
What happens when a young, queer woman gets into a relationship with an older man? Or when an emerging artist gets involved with someone more established? In Alyssa Songsiridej's coming-of-age novel Little Rabbit, she shines a light on these complex power dynamics – the drive, the dangers, and the "desires that defy hard-won boundaries of the self".
Out August 3
Sea Change by Gina Chung (Picador)
Gina Chung's compelling and surreal Sea Change, out later this month, has been billed as one of the year's most anticipated books. It charts the story of Ro, a young woman working in a mall, who attempts to mend her broken heart (her boyfriend has gone to Mars) with the help of a giant Pacific octopus. Hidden beneath the out-there plot is a disarmingly moving study of grief, healing, and intergenerational trauma.
Out August 10