Big Brother's first trans contestant, an 80s Bond girl, and a French spy: five women and non-binary people spotlight trans figures through history who've impacted
their lives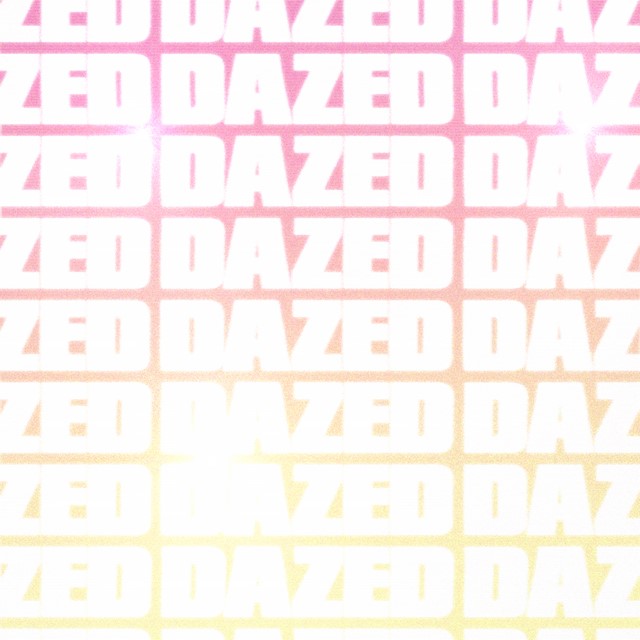 Via Instagram (@carolinecossey)
ELLA SNYDER CHOOSES CAROLINE COSSEY
"I first heard of Caroline Cossey when an ex boyfriend compared me to her a few years back. I was stealth about my trans identity at the time, and that was the string he used to connect me to Caroline.
Caroline 'Tula' Cossey worked her way from being a showgirl in Paris, to modeling and acting throughout the late 70s and early 80s, and at the time, she wasn't open about her trans identity. At the height of Cossey's career, she graced the pages of Vogue and Harper's Bazaar, and appeared in the James Bond film, For Your Eyes Only. Shortly following the film's release in 1981, British tabloid News of the World printed a front page headline outing Cossey as trans – it read, 'James Bond girl was a boy'. However, in an act of resilience and power, Cossey didn't let the invasive press ruin the empire she had built for herself. The following year, she released her first autobiography I Am a Woman, the perfect response to her tabloid slander.
A decade later – and a decade spent mainly petitioning for changes for trans individuals in the British law, and eventually working her way up to the European Court of Human Rights – Cossey's modeling career gained momentum again and she became the first publicly recognised transgender woman to pose for Playboy in an editorial called 'The Transformation of Tula'. Since then, she's gone on to release her second autobiography, returned to a quiet life in Georgia in the US, and has remained active in the trans community.
Aside from our similar paths in finding success through pretending to be cis, I have built such a strong admiration for Caroline Cossey because of her resilience. In a time when the world didn't see trans women as women, instead seeing them as the punch line for jokes, she remained strong. She remained at the forefront of fashion. She was unapologetic in who she is, and has continued to fight for better lives for the trans sisters and brothers who follow in her footsteps. I am so appreciative of the work that she has done, and the paths she helped pave."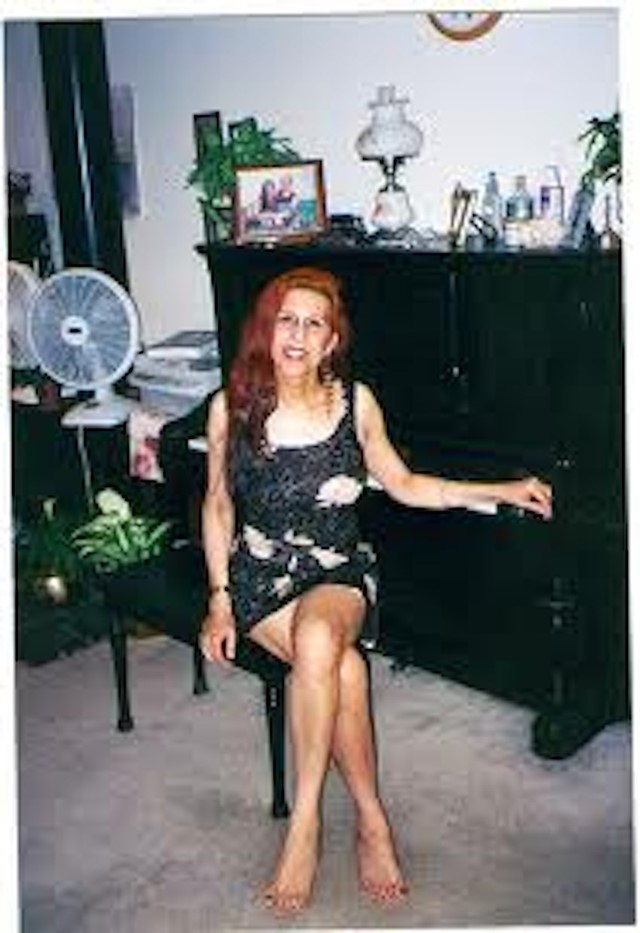 Farah Rustom
MRIDUL WADHWA CHOOSES FARAH RUSTOM
"As a child, I had this belief that I would wake up one special morning and my body would be transformed and the world would finally acknowledge me as a girl. This magical morning never arrived, and I didn't need it once I heard about Farah Rustom. I just needed to do what Farah did. Farah gave me hope!
Farah Rustom is a trans woman from Mumbai. She hit the headlines because she transitioned. She was a classical pianist and a journalist at the time, but I didn't know this until I went looking for her online a few years ago. My mother, a Zoroastrian, shares the same faith background as Farah, so it was no wonder that Farah was spoken about at home. Not long after I first heard of her, my mother ran into her in the women's toilet at the Taj Mahal Hotel in Mumbai. That's when my mother told me about Farah mentioning how she had taken hormones and had surgery – words on which I built my survival. 
The need to have what Farah had is what I clung onto as I embarked on my transition hunting for doctors, allies, saviours, and lovers in my quest for acceptance and the opportunity to thrive. Thank you, Farah!"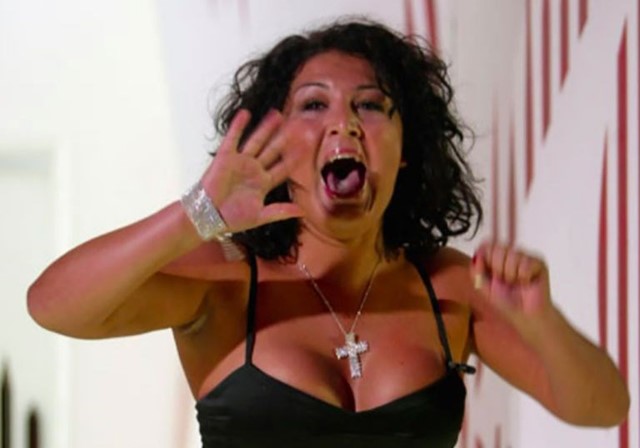 Nadia Almada, Big Brother 2004
CHARLIE CRAGGS CHOOSES NADIA ALMADA
"I was about 10 years old when I saw my first trans person: Nadia Almada. Though I'd been telling my mum I was a girl from about the age of four, it wasn't until I saw Nadia on Big Brother that I had a word for how I felt. I had just started being bullied for being different to the other boys around that age; I was soft and sensitive, and the boys on my estate and at school would call me a girl (and worse), and I'd cry. 
Watching Nadia around this time was so important, because although people came for her the way they were coming for me, she wasn't a victim like I was. She was strong, loud, and proud. She would stand up for herself and give as good as she got. She was the role model I needed back then; because of her, I started fighting back and standing up for myself, and I started embracing my femininity and being proud of who I was. I stopped being a victim because of her and haven't looked back since. I see so much of Nadia in the woman I am today."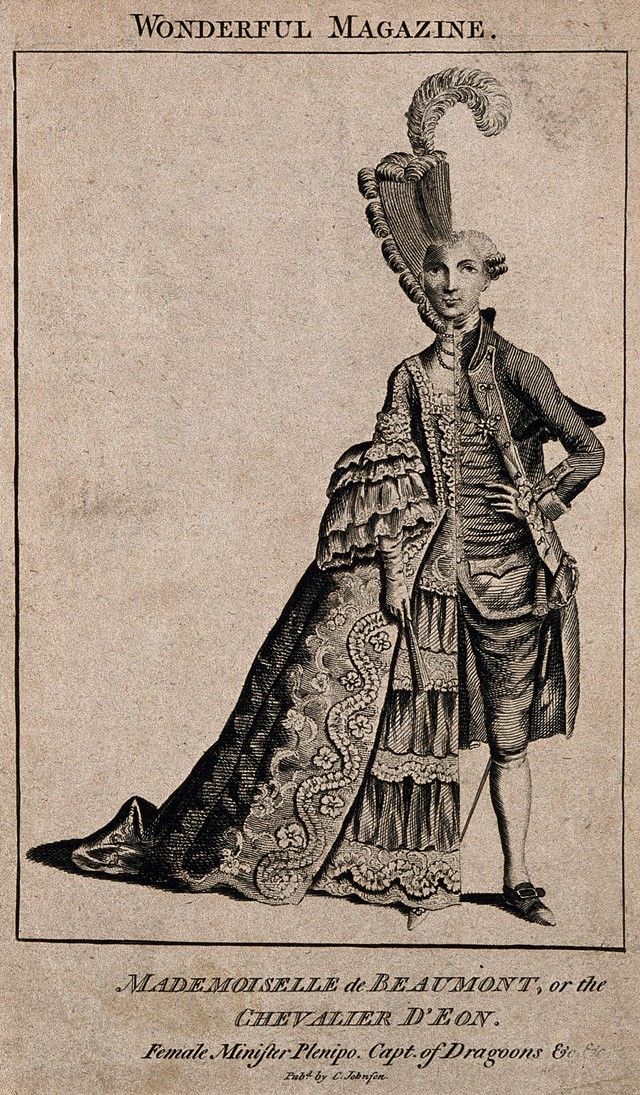 Chevalier d'Eon, via Wikimedia Commons
UGLA STEFANÍA KRISTJÖNUDÓTTIR JÓNSDÓTTIR CHOOSES 4 FIGURES
"An historical inspiration of mine is Chevalier d'Eon, a French royal spy who was recognised as a woman by the King of France, after threatening to reveal sensitive information to the British. What could be a more badass way to be recognised as who you are, other than by threatening to spill the tea on the King of France?
Other inspirations are women and femmes like Janet Mock, Kate Bornstein, and Juno Roche – all of whom have inspired and informed my writing.
Janet Mock inspired me to speak openly about the sexual abuse I've suffered with her book, Redefining Realness. She taught me to speak my truth and not apologise for it.
I first met Kate Bornstein, or auntie Kate as I call them, in 2014. I was captivated by their spirit and kindness, and we became quick friends. Their writing and friendship has taught me to be more kind, even to those who do not always deserve it.
Juno Roche is a trans person living with HIV, who continues to inspire me for their refusal to be ashamed of who they are. Through radical vulnerability, they speak openly about their body, sex, and living with HIV. Through them, I am reminded to persist, no matter what the world throws at us."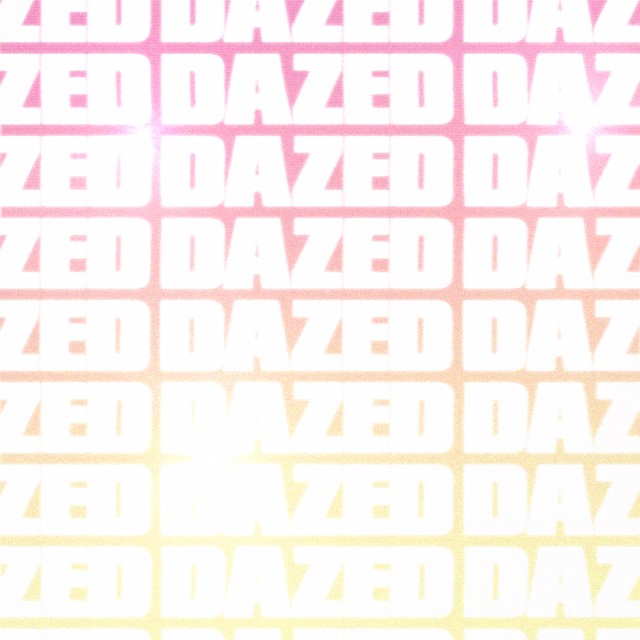 Hope Giselle, via Instagram (@hopegiselle)
DOMINIQUE SILVER CHOOSES HOPE GISELLE
"When I think of International Women's Day, I think of the resilience of Black trans women who are unapologetically living their truth. Immediately, the incomparable activist, author, and founder of non-profit AllowMe, Hope Giselle comes to mind. Using her platform to shed light on trans issues, Hope serves the Black trans experience and issues much like I serve my tequila: straight, no chaser. This approach not only peaked my attention, but the world's as well. 
I stumbled upon Hope's Instagram when a famous YouTuber was attacked, and the masses stood up for her to share their outrage, sparking conversation about the issues many BIPOC transgender women face. Hope used her platform to highlight the upsetting fact that Black trans women are murdered at staggering, disproportionately high rates. Hope's passionate statements about the hate-filled incident that happened to Joslyn Allen, Jasmine Busanet, and Eden Estrada one summer night on Hollywood Boulevard shed light on another aspect of the Black Lives Matter movement that cannot be overlooked any longer. The sentiment of BLM needs to carry over to the violence Black trans women experience on a daily basis. Yet the divide is still so great in the culture. 
This IWD, I would like to honour not only Hope Giselle and her eloquent, passionate message, but also all my undervalued, beautiful Black transgender women. Together we are strong, and divided we fall. Happy International Women's Day to all the women in the world – we see you; we hear you; we will prevail!"