From Ottolinger's leg brace stilettos to Rick Owens' drag queen gladiator heels, Instagram's @larslala gives us the
SS22 toe-down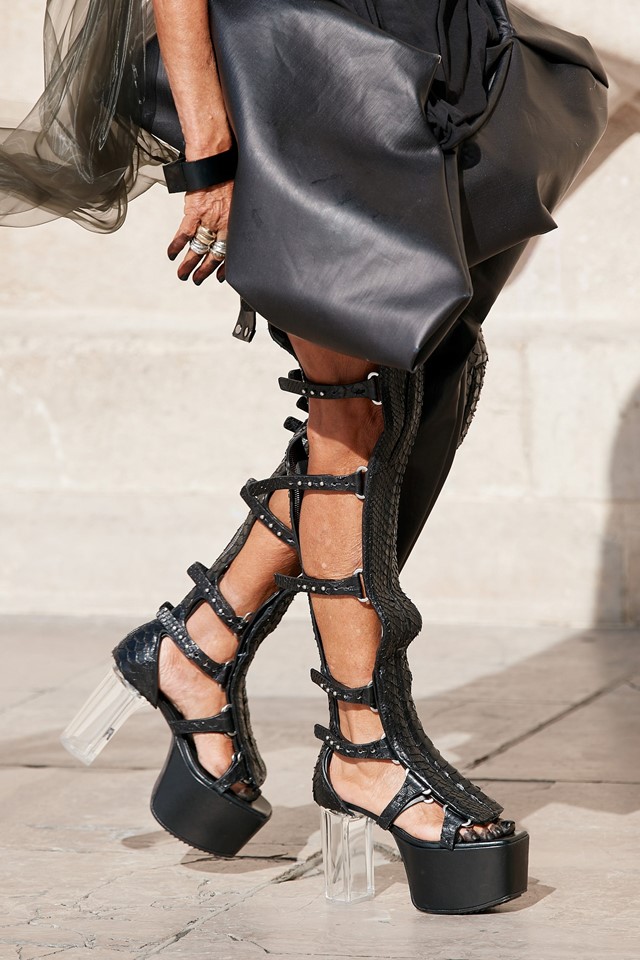 RICK OWENS
Thigh high, lucite-heeled gladiator sandals with a dental guard for safety. Do I need to say more? There isn't much reinvention or variety going on over at Rick Owens when it comes to what's below. But look – if it works, it works. And it sure does work!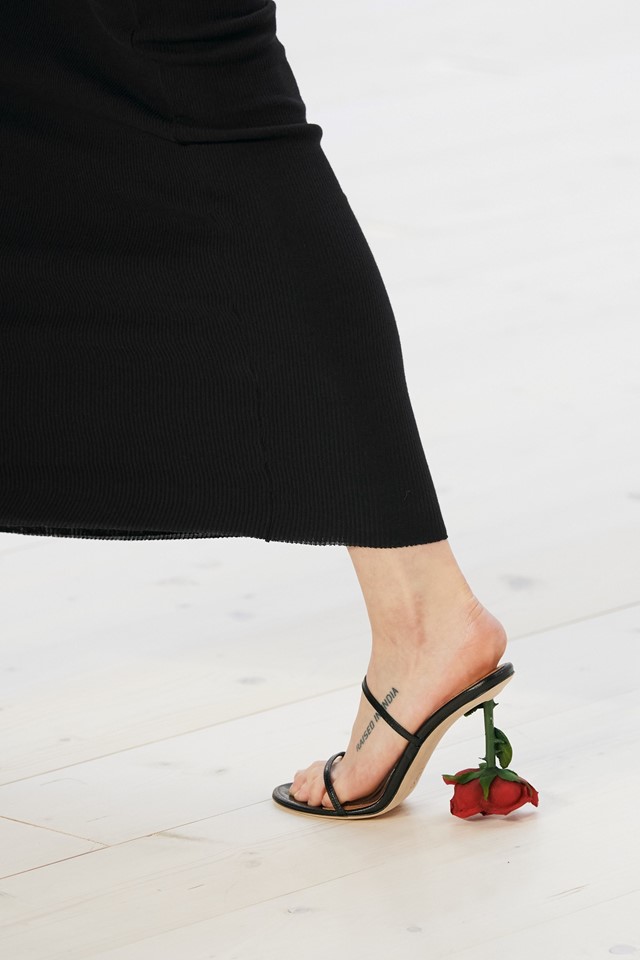 LOEWE
I do love a gimmick and Loewe's heels were the most stupid, gimmicky heels I have ever seen. Someone was definitely looking through TikTok when designing these shoes because once I caught a glimpse of them, I instantly wanted more. I'm in a relationship with every iteration – the egg splat, the soap bar, the birthday candle – but my current favourite is the inverted rose. Which is yours?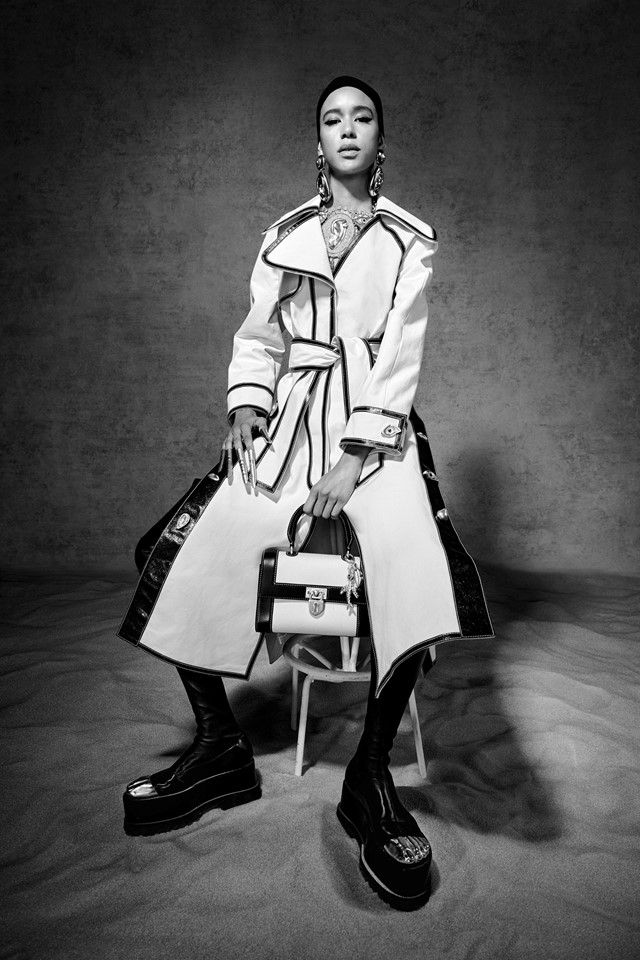 SCHIAPARELLI
I don't know anyone who doesn't want a pair of Daniel Roseberry's Schiaparelli shoes. It doesn't really matter which, any pair will do. If they come with golden toes this season, I'll take them. If they come with a 5 inch platform, I'll take them. If they come as flats, I'll take them. Let's just be honest, Roseberry is the best thing to have happened to the French house since reopening.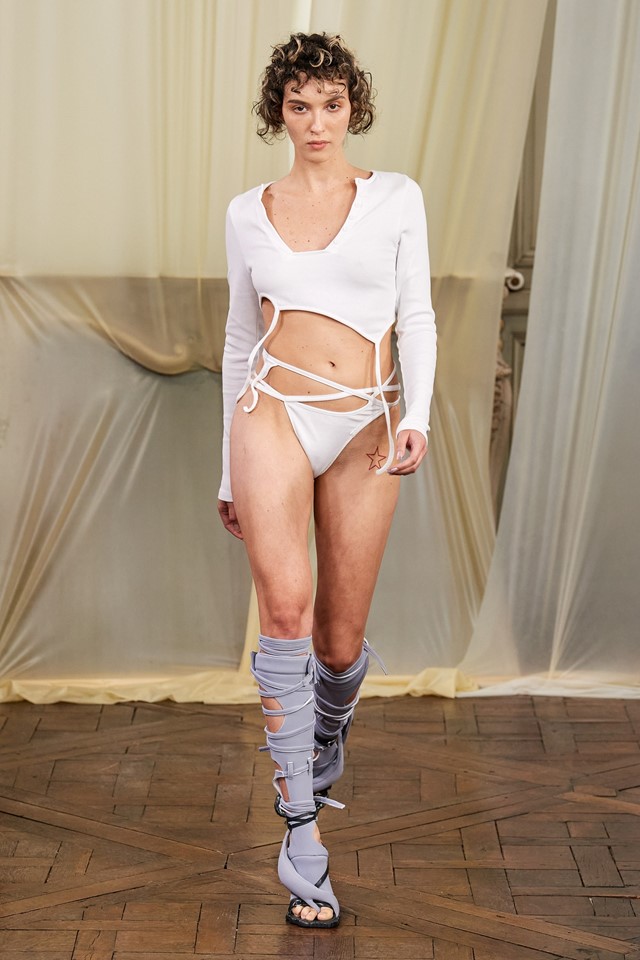 OTTOLINGER
I have always loved the sexy, post-doomsday aesthetic of Ottolinger. But up until a couple of seasons ago, I never paid attention to their footwear. Lazy, puffy, comfortable, sleep inducing – maybe not the adjectives you'd think of when imagining a heel. However, that's exactly what Ottolinger's shoes inspire. They look like some kind of slipper, leg brace, down jacket hybrid. And I would wear them everywhere.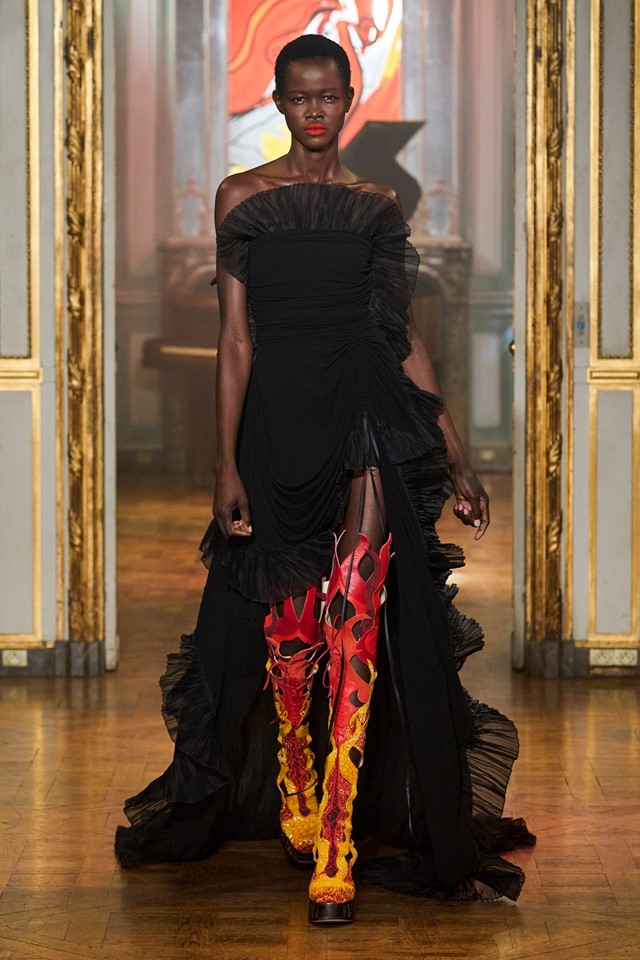 ROCHAS
These boots are a metaphor for Paris as the saviour of fashion month. They are the Phoenix rising from musty ashes. Thigh-high, platform-soled numbers with flames running up the leg, leaving streaks of skin naked. Oh! They are delicious and I need them immediately!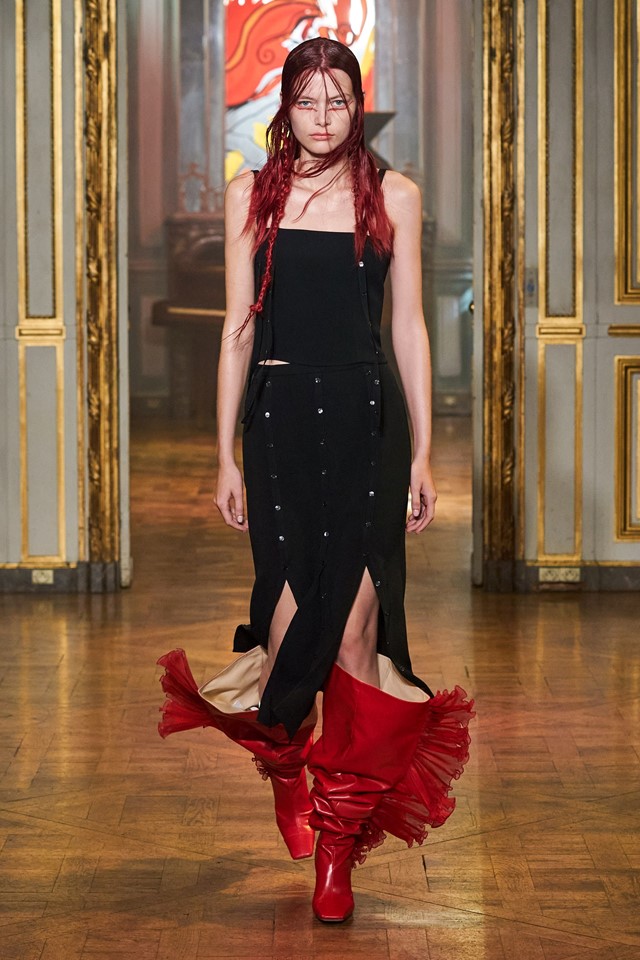 ROCHAS
Frilled, oversized, red, and scrunched-down. What a treat! These Rochas boots look like beautiful "wings of love" – to quote The Olsen Brothers, who won the 2000 Eurovision Song Contest with "Fly On The Wings of Love". Amen to love!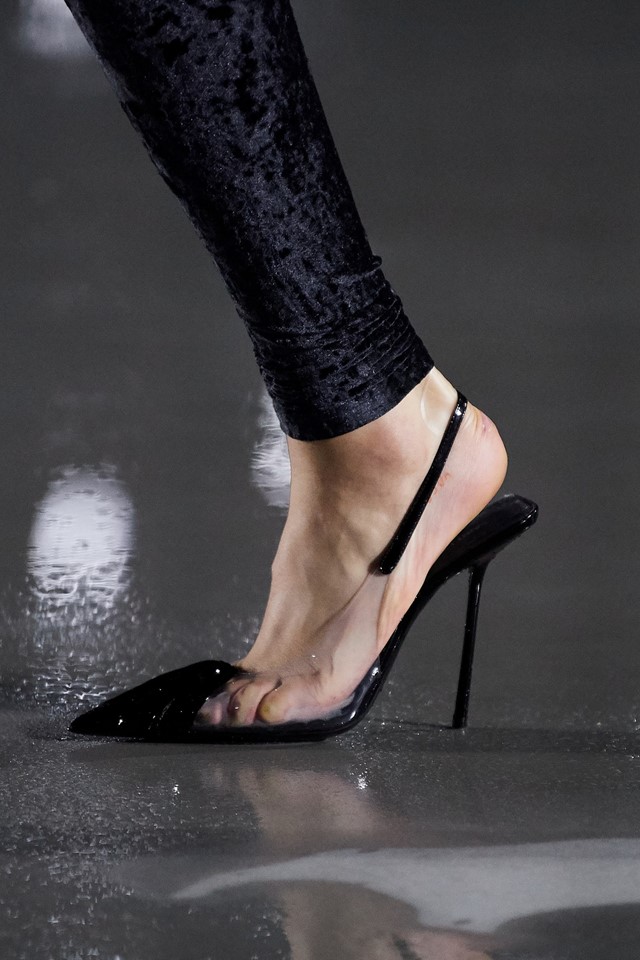 Courtesy of Saint Laurent
SAINT LAURENT
This is an honorable mention because I really thought we'd moved on from sweaty, plastic heels. But apparently we haven't. A tip to keep your transparent, plastic-looking shoes fresh: rub a little oil on the inside before putting them on because oil is water repellent and steam is made of water. That way your heels won't look like fogged-up windows.