Converse is adding revamped Chuck Taylors and Weapons to its innovative CX line, alongside one brand new
futuristic model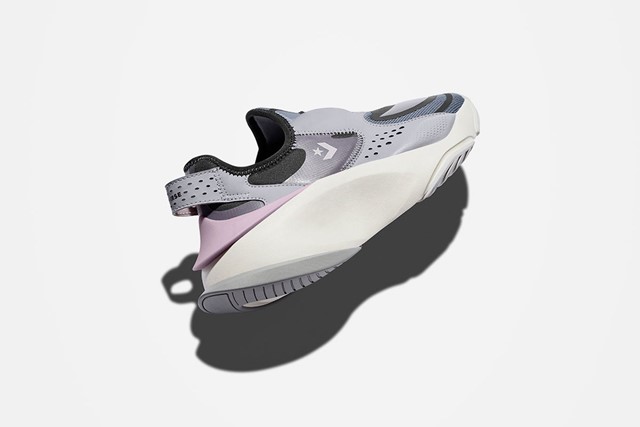 Courtesy of Converse
Aeon Active CX
The Aeon Active is Converse's all new style, although it looks like nothing the brand has ever produced before. A futuristic, lilac, slip-on, it's what would happen if a Parma Violet was cooked up in a NASA lab. With its pill-like silhouette, the Aeon Active has been forged from a new kind of stretch bootie construction, designed to provide all day comfort. "It can be a polarizing silhouette", says Phil Russo, VP of design and innovation, "and I feel that's good. It's emotional in that way. It moves people and it's unexpected from Converse in terms of design language." A-COLD-WALL*'s Samuel Ross took to Instagram this week to unveil his alien collaboration of the style, due to drop later this year.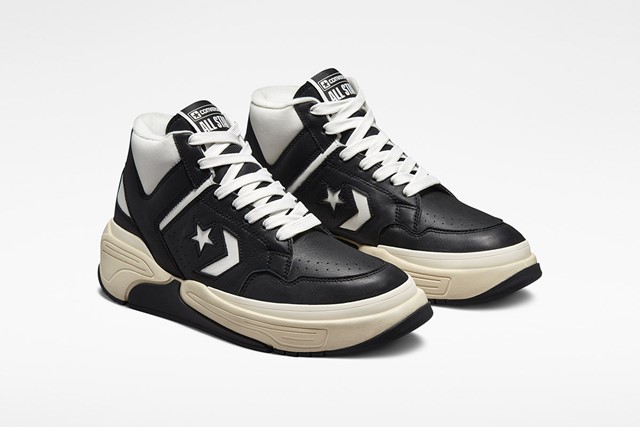 Courtesy of Converse
Weapon CX
Converse's CX line revolves around three core tenets: fit, ride, and stride. Core to each new style is the label's patented CX foam, which has been used specifically to enhance comfort and adapt to the contours of the foot. The Weapon, which was Converse's classic 80s basketball shoe, has been subtly revamped for a hybrid sport-style functionality. "With the Weapon, the teams pushed on proportion. They've created a different stance. They're using a totally new last. The toe down is different. There's definitely something that is familiar in the legacy of this shoe, but it is progressive, different, bolder," says Brandis Russell, VP of footwear design.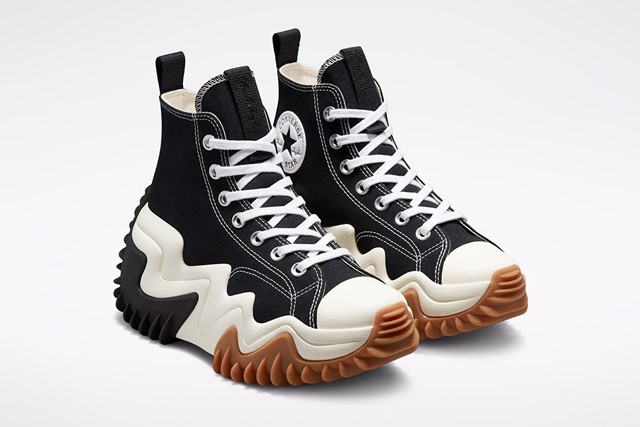 Courtesy of Converse
Run Star Motion CX
Converse's classic Chuck Taylor All Star has, of course, got an upgrade within the new CX collection, too. Complete with a meandering, chunky, sole, it's as if the label's design vocabulary has been put into overdrive, or a hall of mirrors, perhaps. The resulting style is one which pushes on fashionability while retaining a vague sense of nostalgia, not to mention all the cultural cachet which comes with that OG Converse shoe. Tech wise, there is plenty of CX cushioning, alongside a brand new stretch canvas, too. But it's really about the emotional update, here, imbuing the shoe with new cultural associations – something Russell describes as "future familiar".