Including YSL's new menswear collection and Kim Jones
at Fendi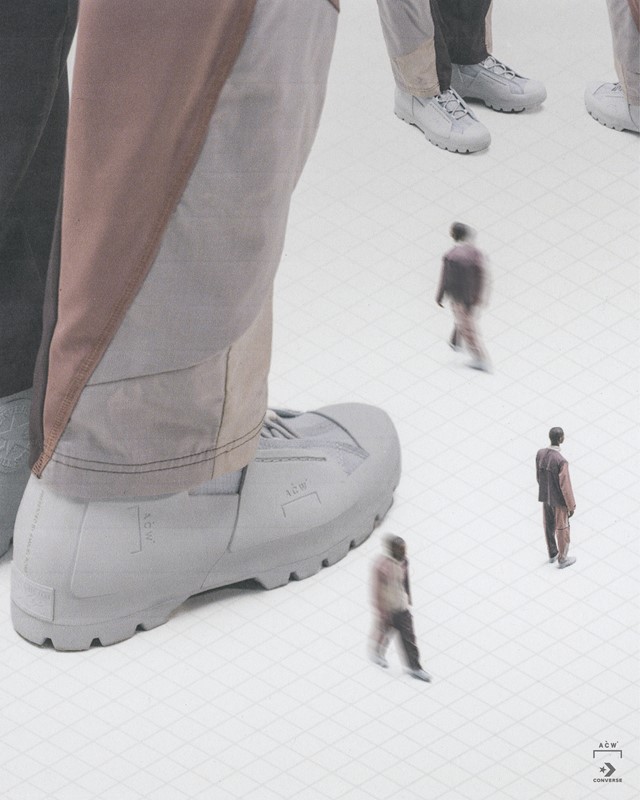 Courtesy of A Cold Wall
Samuel Ross releases A Cold Wall Converse
With campaign imagery by Bafic. Designer Ross said he was inspired to make the beloved Converse All Star more hard-wearing after thinking back to hikes in the Caribbean as a teenager wearing a navy pair of the shoes. The silhouette will be out on Monday September 14 from ACW*'s website, and on the Converse site on September 17.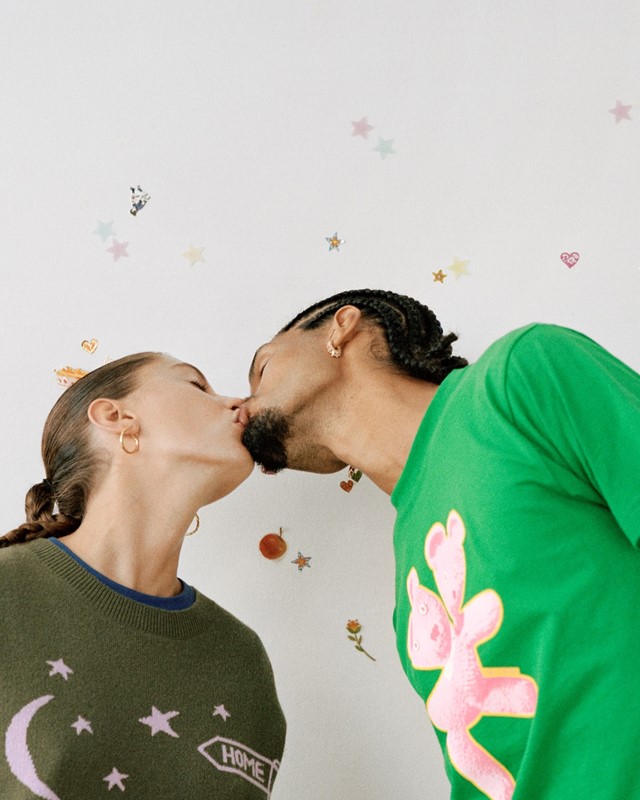 Courtesy of Marc Jacobs
Marc Jacobs and Ava Nirui launched their new label Heaven
The designer and his creative collaborator launched their 'polysexual' new label this week, which includes a Gregg Araki collab. We spoke to them about it here.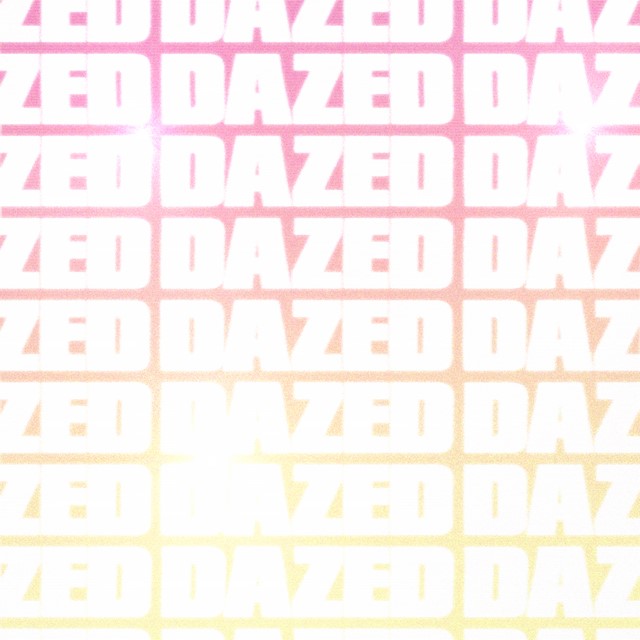 via @Prada
The Raf Simons Prada show is going digital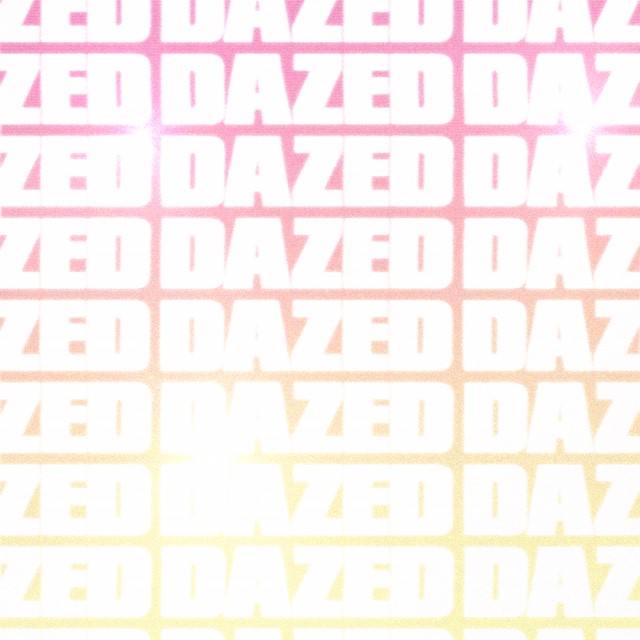 via @gcdswear
GCDS is hosting a virtual fashion show
While Covid-19 has lots of designers rethinking their runways, Italian label GCDS has been working on an entirely digital approach. For SS21, the brand will debut a virtual runway – and it will even have virtual, 3D rendered celebrity guests. Also featuring an interactive fashion arcade, the show will take place on the 24 September.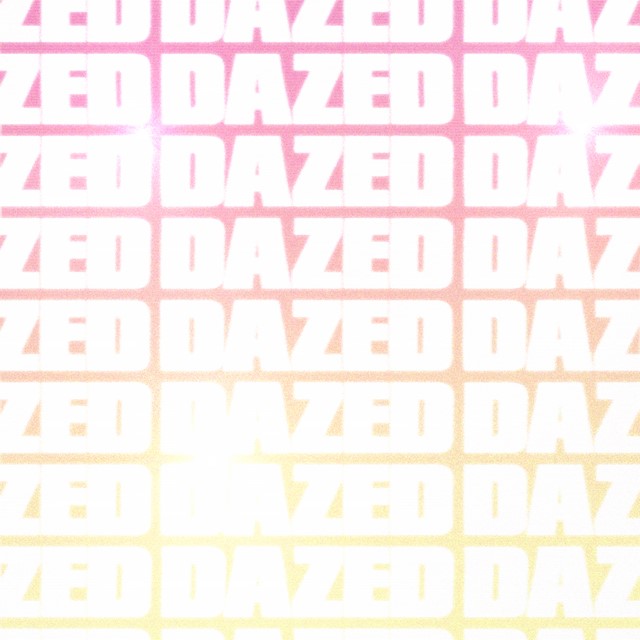 via @mrkimjones
Kim Jones is going to Fendi
Kim Jones shared news this week that he will be heading to Fendi to design womenswear and couture – a position previously held by Karl Lagerfeld. Jones's first show will be in February 2021. Read more here.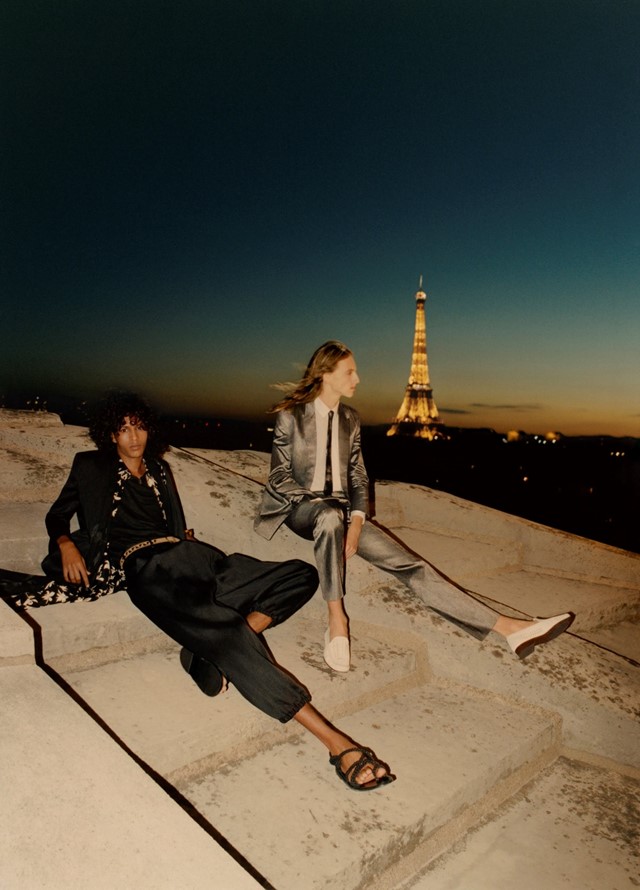 Courtesy of YSL
YSL unveiled its latest menswear collection
Via an "unique virtual and physical experience, bringing together videos, augmented reality, 3D lenticular imagery, music playlist, street posters, hidden stickers, photo walls, flags, and more". With a film making up the hero part of the project, Anthony Vaccarello's SS21 collection was showcased on models running and jumping across famous landmarks (with a little help from some special effects).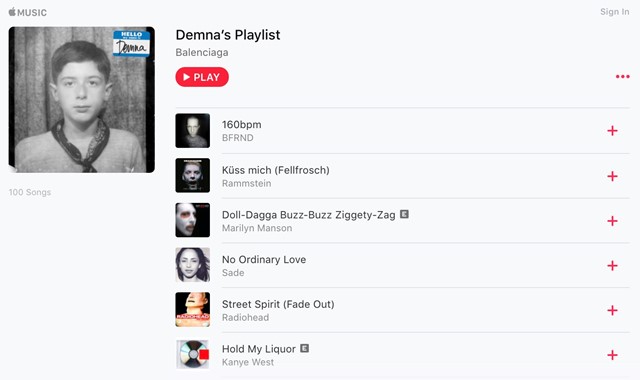 Demna Gvasalia has shared a v chaotic playlist
Including everything from Barry Manilow to Juice Wrld. Honestly, mood. Get the party started by listening to it here.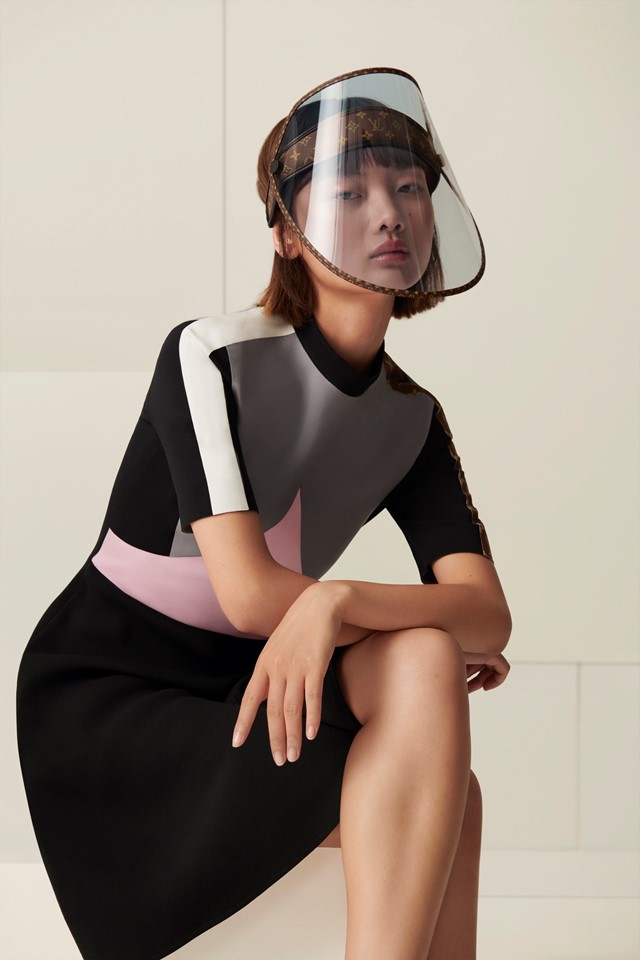 Courtesy of Louis Vuitton
Louis Vuitton has made a face shield
Louis Vuitton has shared details of an upcoming face shield – to be released October 30 in selected stores. "Both stylish and protective", the headpiece features a monogram strap, gold studs, and a liftable plastic visor that reacts to sunlight. "The photochromatic, Monogram-trimmed visor carefully transitions from clear to dark at the first sign of direct sunlight, protecting one's entire face from mild sun glare."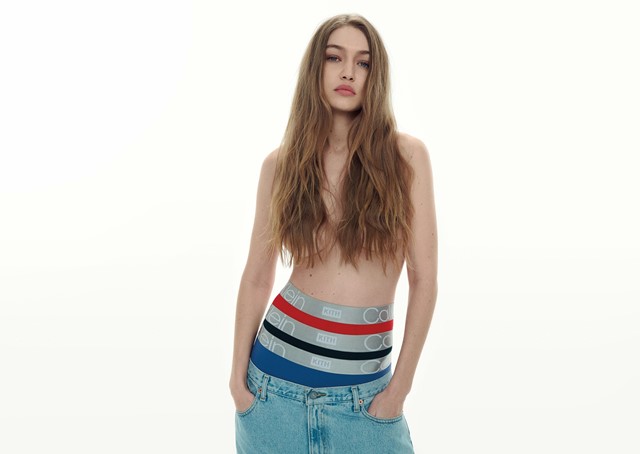 Courtesy of Kith
Kith has collaborated with Calvin Klein
On a series of co-branded underwear. A shoot by Cass Bird and styled by Gabriella Karefa-Johnson sees (pre-bump) Gigi Hadid model the styles. It's the first time that CK has ever let another brand share space on their infamous waistband.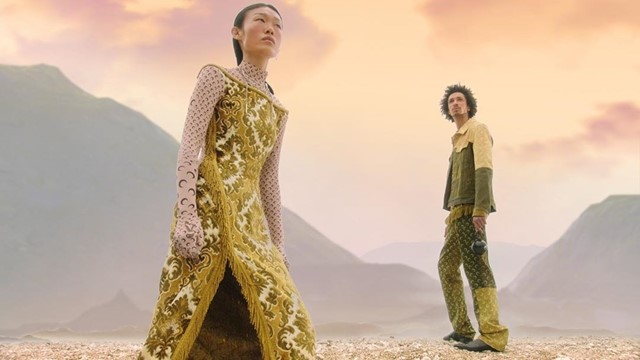 Courtesy of Marine Serre
Marine Serre shared a new campaign
Shot on another planet, but the looks of things. "Imagine Dune: humans have spread out over a series of inter-connected, life-supporting planets," the press release for the AW20 images reads. "Their styles are way beyond what we know today – their knowledge has evolved, their ability to comprehend has enlarged. They are able to travel between worlds." Futurewear indeed.