From Barbie Ferreira's 1920s-inspired make-up to Hunter Schafer's biomorphic face jewellery, we highlight the best and weirdest looks from the
annual event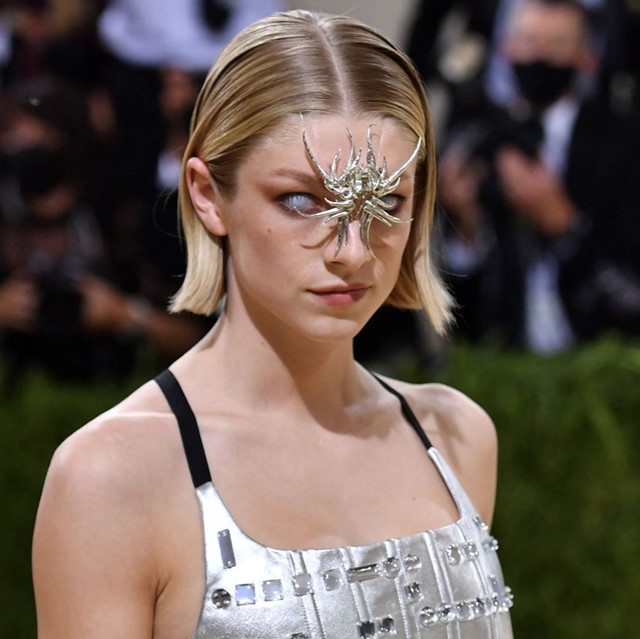 Courtesy of Getty
HUNTER SCHAFER
Hunter Shafer's alien beat gave us the spooky vibes we needed at this year's Gala. White-out contacts and biomorphic face jewelry combine to haunting effect.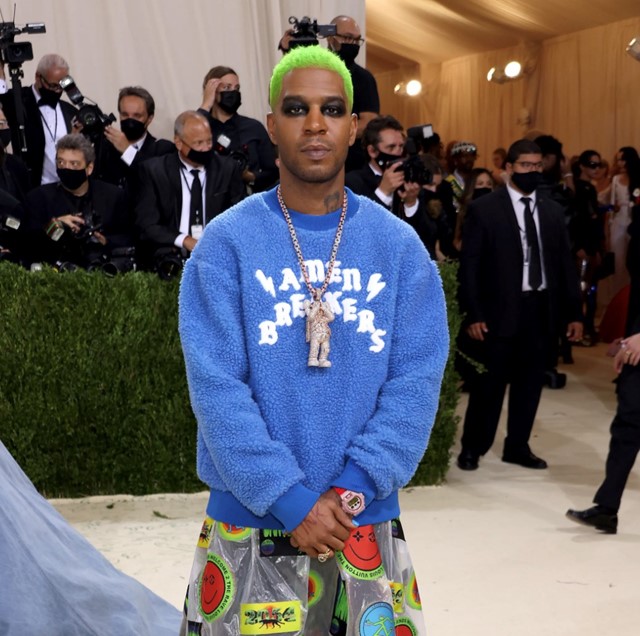 Courtesy of Getty
KID CUDI
The RAWR-ing 20s has finally landed thanks to Kid Cudi's scene kid look courtesy of Pat McGrath. The rapper's acid green dye job is complemented with inky black eyes reminiscent of emo icons My Chemical Romance, or grungey punk-pop revivalists like Avril Lavigne and Paramore.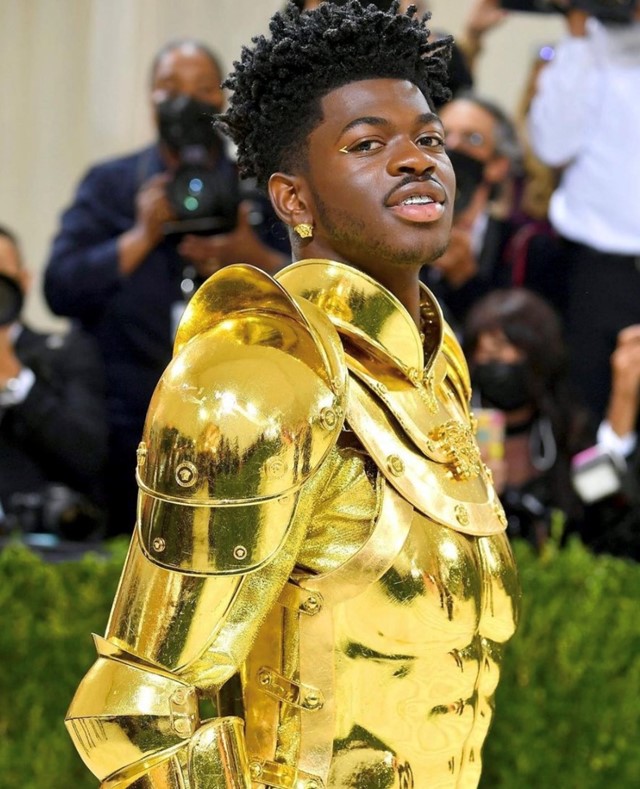 Courtesy of Getty
LIL NAS X
For his Met Gala look, Lil Nas X debuted not one, or two, but three elaborate outfits – all executed in various shades of gold. The artist paired his statement looks with matching gold eye appliques, cut into the shape of a cat eye.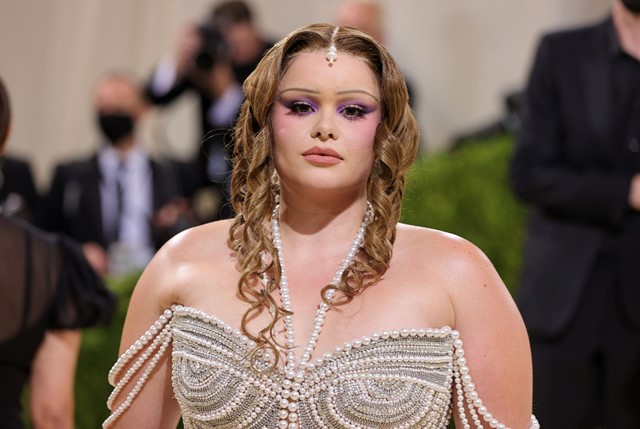 Courtesy of Getty
BARBIE FERREIRA
Inspired by the 1920s, Barbie Ferreira channels her inner New Yorker in this Long Island Jazz Age beat. Blocked-out brows are redrawn with thin pencil, while flash-pink cheeks give her face a romantic soft cool tone. Combined with a purple crease and peachy nude lips, perfection!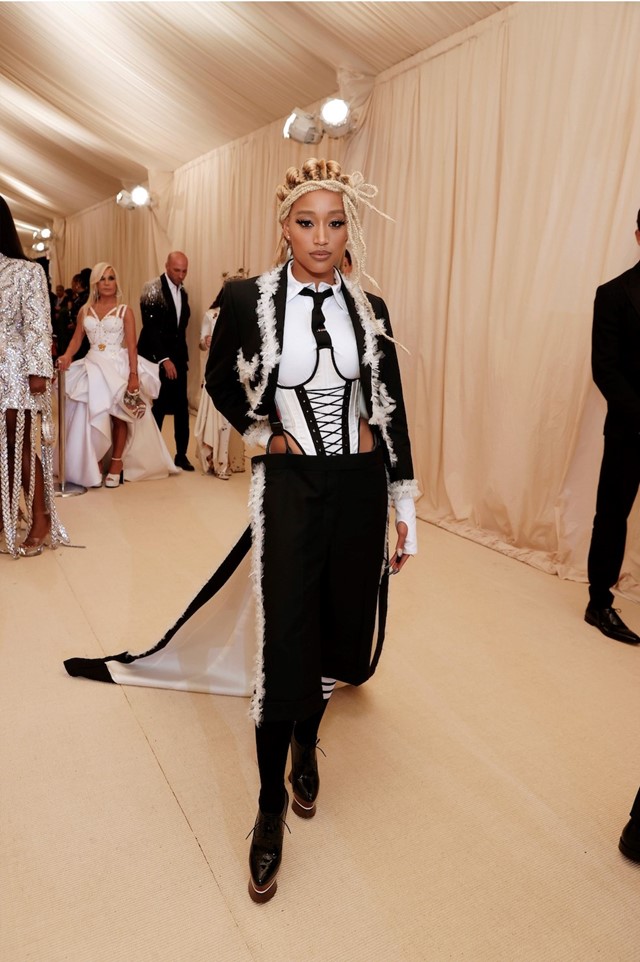 Courtesy of Getty
AMANDLA STENBERG
Inspired by the 80s New York ballroom scene, Amandla Stenberg's make-up combines graphic black liner with thick spidery lashes and a tonal nude lipstick (Byredo's Earth Dust) for a dramatic finish.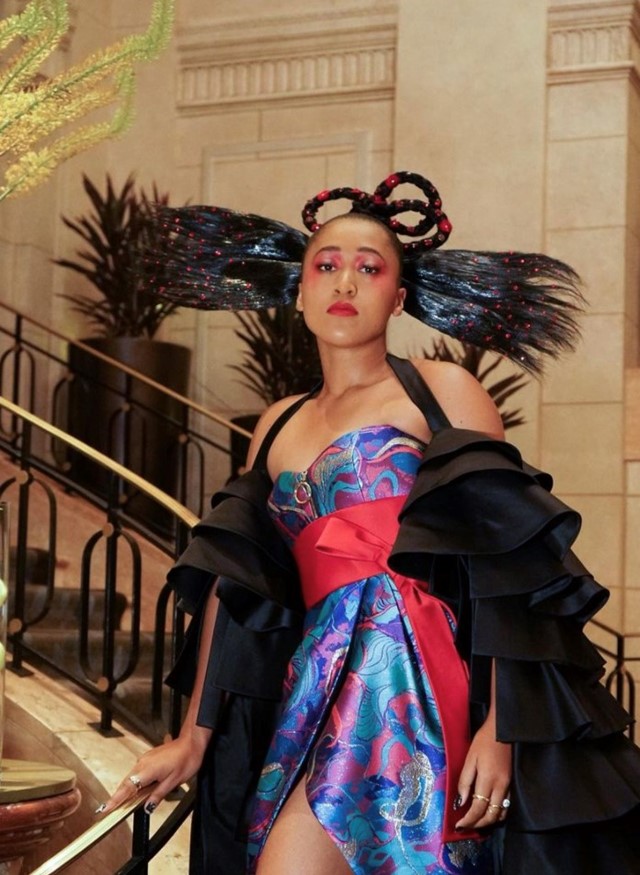 Courtesy of Getty
NAOMI OSAKA
Perhaps the most impressive hair look of the evening, Naomi Osaka showcased her double heritage of Haiti and Japan with this intricate and sculptural look. The tennis star's braided updo was paired with a hue of red across her eyes and cheekbones, with a matching berry tone of her lips.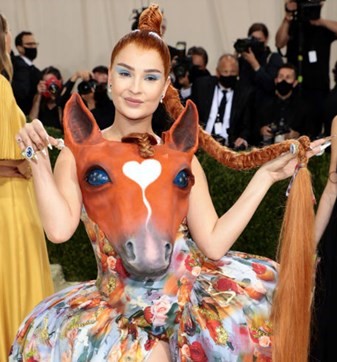 Courtesy of Getty
KIM PETRAS
For her Ket Gala look, Kim Petras wasn't horse-ing around, with extended french tips and hand-sculpted medallions on her ring fingers and thumbs. Hand-painted sparkles and horseshoe motifs were painted on using Christian Louboutin Bianca and Sweet Charity, and finished off with gold chrome dome embellishments.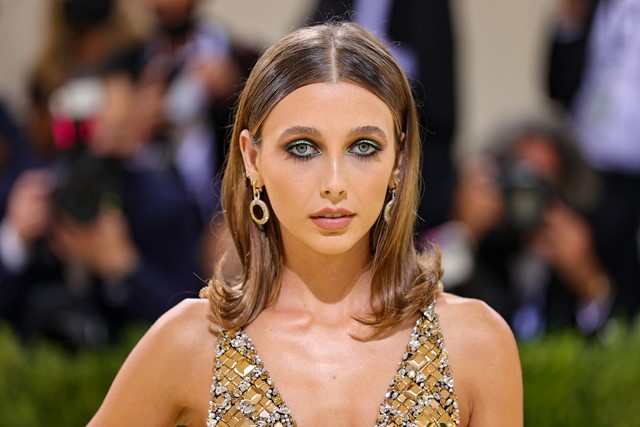 Courtesy of Getty
EMMA CHAMBERLAIN
Emma Chamberlain's smouldering make-up was created courtesy of Byredo, using the brand's Colour Sticks. Chamberlain's smokey black waterline adds drama, a stark contrast to the YouTuber's blink-and-you'll-miss-it neon green lids. In case you're wondering, the shade is Scylla from the BYREDO Eyeshadow 5 Colour Palette in Syren.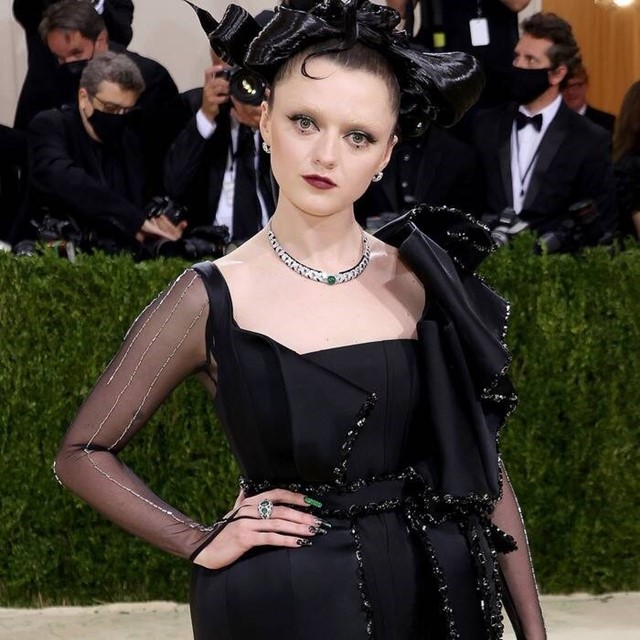 Courtesy of Getty
MAISIE WILLIAMS
Looking like a modern-day Wednesday Adam, Maisie Williams served us gothic real-ness, with iced-out brows, graphic black make-up, and a Medusa-esque updo.