Characterised by discoloured patches of skin, there are a variety of products to even and brighten skin tone – here are 12 of
our faves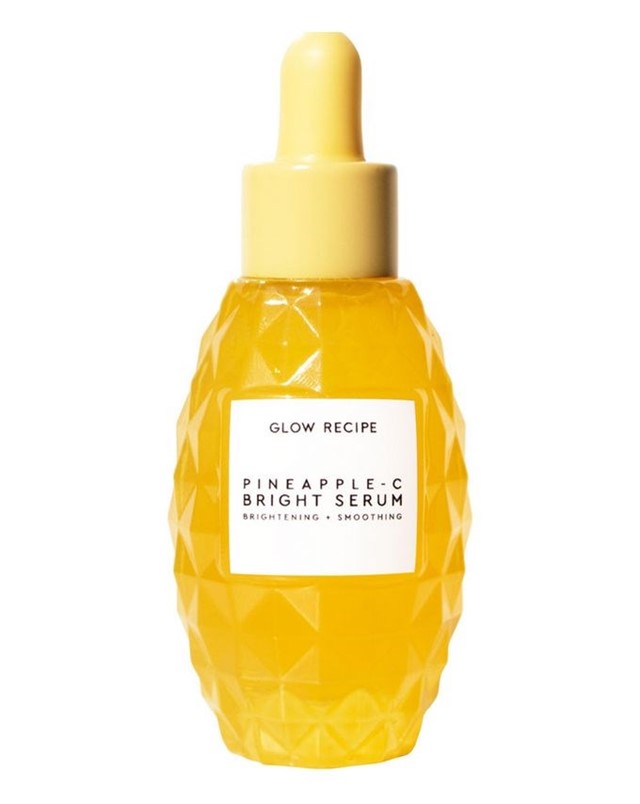 Courtesy of the brand
SERUMS
Glow Recipe – Pineapple-C Bright Serum 
This Korean vitamin C serum is made with – you guessed it – pineapple, which is known as one of the most potent forms of natural vitamin C you can find. Additionally, it contains two other stable forms of the brightening agent, as well as soothing ingredients like chamomile and aloe. It gives skin an immediate radiance boost; plus, with continued use, you'll notice your complexion start to look brighter and more even-toned over time.
Verdict: It's a K-beauty serum made with three forms of vitamin C to fade dark spots and even out the skin.
Buy here (£46).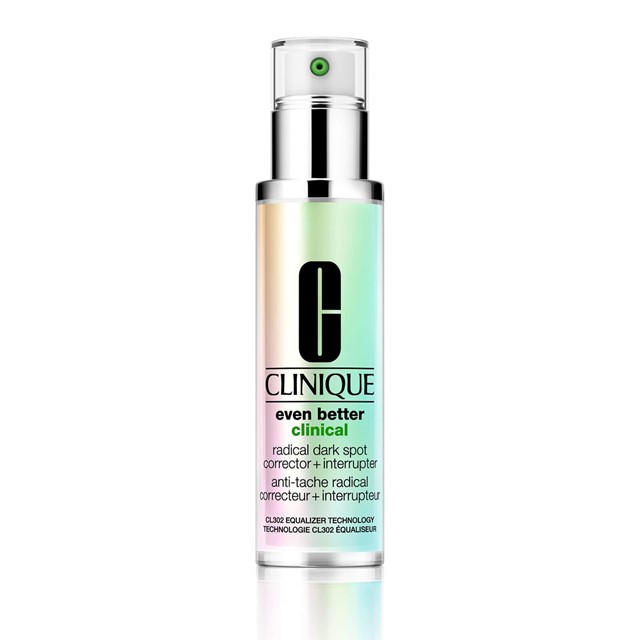 Courtesy of the brand
SERUMS
Clinique – Even Better Clinical Radical Dark Spot Corrector + Interrupter
Enriched with the brand's patented brightening technology, this serum works to lighten dark marks left over from blemishes, as well as help reverse years of sun damage. On top of the aforementioned technology, it also features a unique ingredient complex made up of salicylic acid, yeast extract, glucosamine, and mulberry root extract, which aids in gently exfoliating the skin for a more revitalised appearance. It's also safe enough for all skin types, including sensitive, as it contains calming cucumber, green tea, and rice bran. 
Verdict: This serum contains Clinique's own patented brightening technology that works overtime to fade dark marks and sun damage. 
Buy here (£64).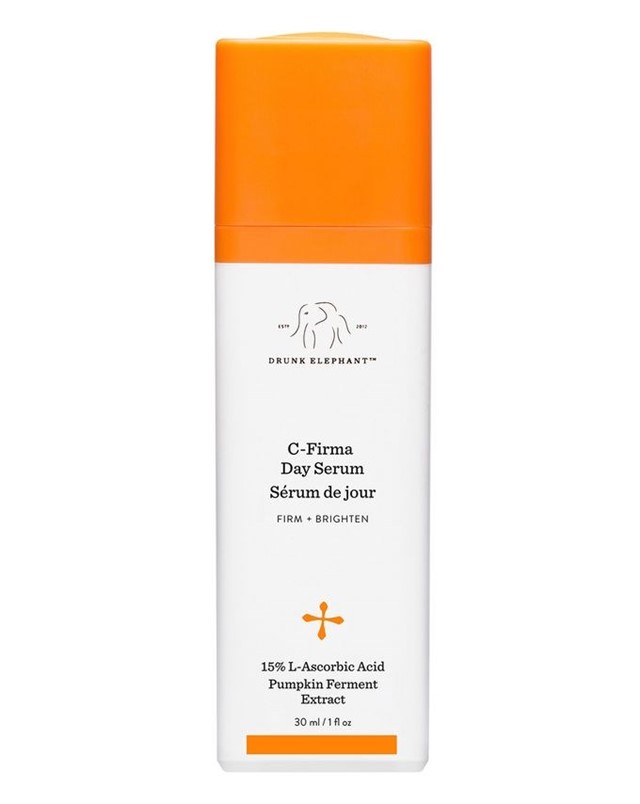 Courtesy of the brand
SERUMS
Drunk Elephant – C-Firma Serum 
Lauded by beauty editors and customers alike, this powerful vitamin C serum does an excellent job at fading post-inflammatory hyperpigmentation – and it does so fast. It features a blend of 15 per cent pure L-ascorbic acid, as well as 0.5 per cent ferulic acid and vitamin E, which help make the formula work even better. As if that wasn't enough, it also contains enzymes in the form of pumpkin ferment and pomegranate extracts to improve skin texture. 
Verdict: It's a multi-faceted brightening serum featuring potent enzymes to improve skin texture and tone. 
Buy here (£67).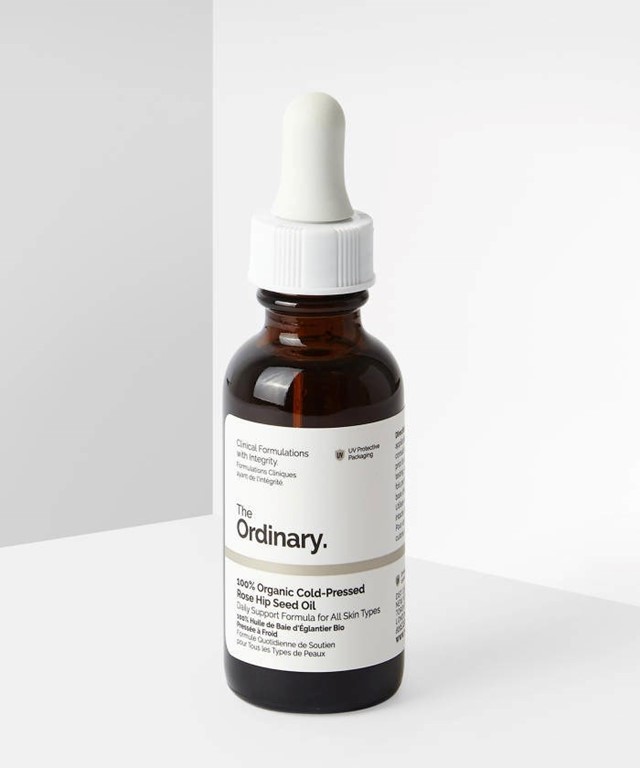 Courtesy of the brand
OILS
The Ordinary – 100% Organic Cold-Pressed Rosehip Oil
This is a top-notch affordable formula that's amazing for dry and sensitive skin types, as rosehip oil is not only rich in tone-correcting vitamin C, but also contains vitamin E and fatty acids that help to tame inflammation, redness, and dry patches. It's also a fabulous option for mature skin because it's so hydrating and gentle. Apply it day or night to protect your skin from free radical damage, which further contributes to hyperpigmentation. 
Verdict: It's a budget-friendly, antioxidant-packed oil that's great for all skin types, including sensitive and mature.  
Buy here (£9).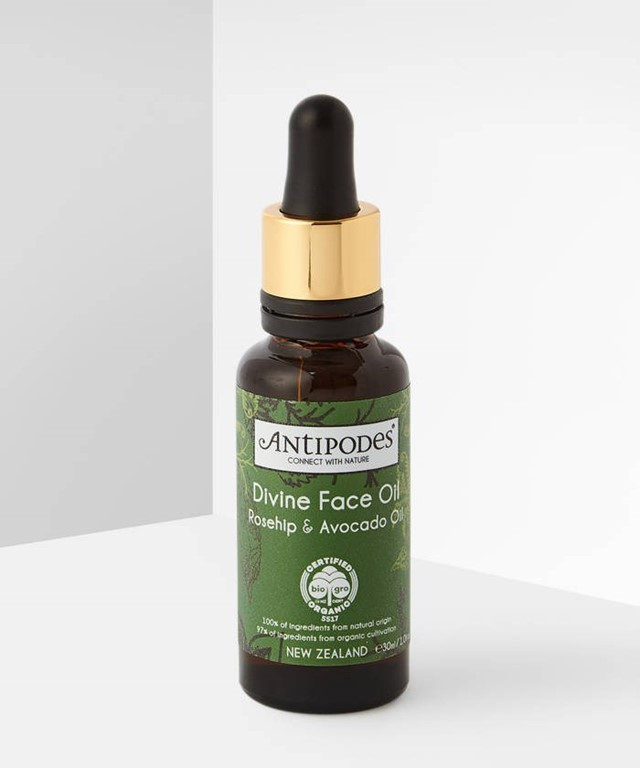 Courtesy of the brand
OILS
Antipodes – Divine Avocado and Rosehip Oil
This nutrient-dense oil is made with a soothing, firming, and skin-brightening blend of ingredients – including jojoba seed, avocado pear, rosehip, sunflower, and macadamia nut oils. It also contains vitamin E, which helps to nourish and repair inflamed skin so that hyperpigmentation fades faster. It's another lovely option for dry skin types since it's made with so many hydrating oils. 
Verdict: This decadent oil contains five different oils, as well as vitamin E, to fade dark spots while combating new ones from forming. 
Buy here (£22.75).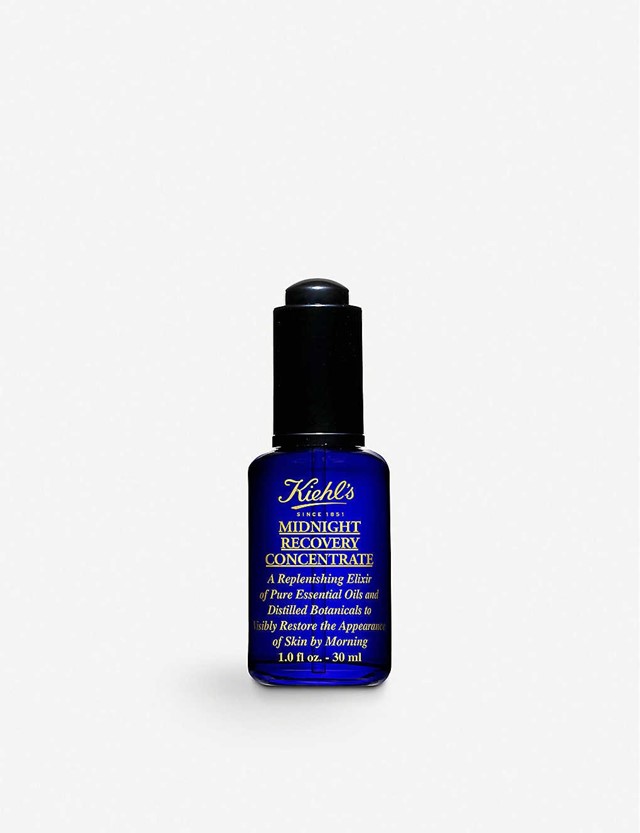 Courtesy of the brand
OILS
Kieh's – Midnight Recovery Oil
This fan-favourite treatment oil has been one of the brand's best-selling products for ages now, because it's simply that good. Consistency-wise, it feels like a cross between a serum and an oil, making it a beautiful option for dry and oily skin types alike. Infused with squalane and evening primrose oils, it fades discolouration, soothes dryness and irritation, and improves skin's overall texture and tone. 
Verdict: It's a cult-favourite oil that's been one of Kiehl's best-selling night treatments for decades now. 
Buy here (£96).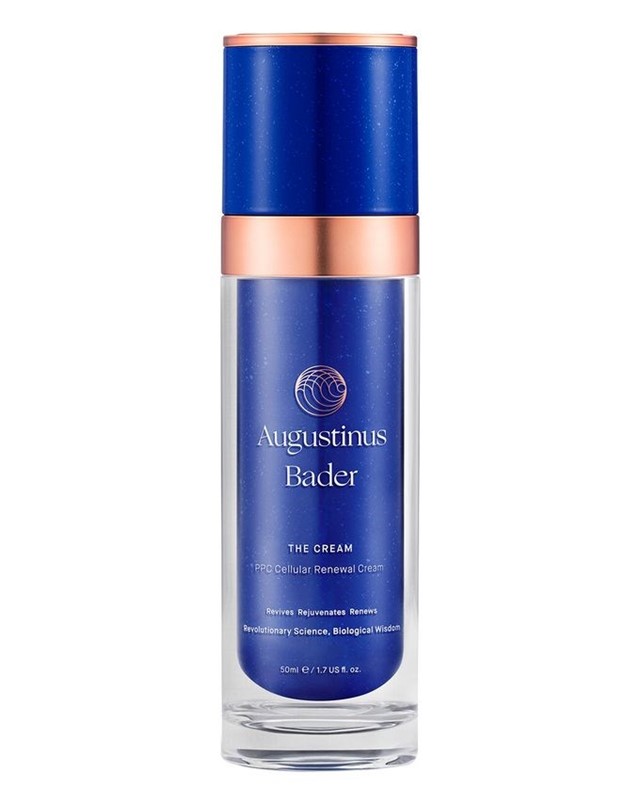 Courtesy of the brand
MOISTURISERS
This luxurious moisturiser fades fine lines and hyperpigmentation lightning-fast thanks to a patented complex that helps stimulate your skin's natural renewal process. After just a few days of use, you should notice your skin looks brighter and more even – plus, supremely hydrated, too. In addition to its patented TFC8 technology, it also features beeswax for its soothing and antibacterial properties, as well as avocado and evening primrose oils to nourish and repair dry, irritated skin.  
Verdict: It's a cutting-edge cream that effectively heals hyperpigmentation while boosting the skin's brightness.
Buy here (£205).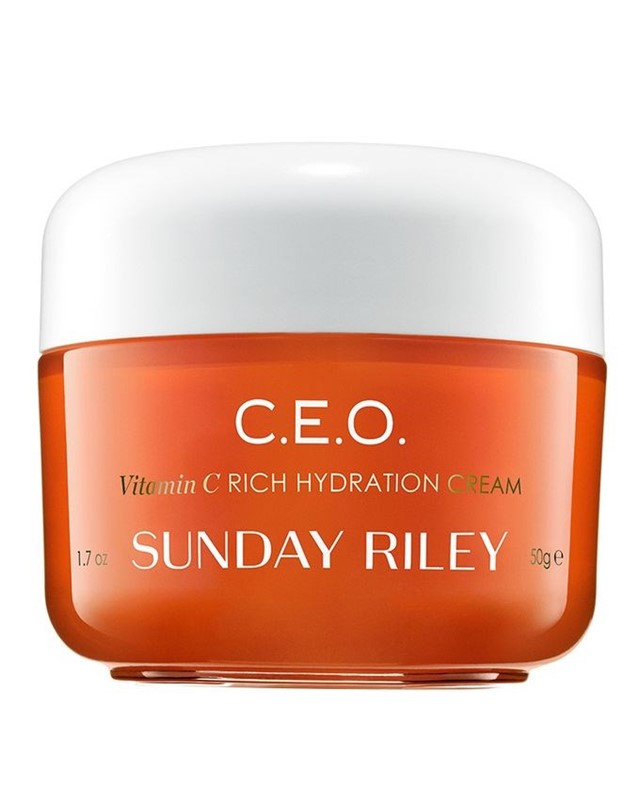 Courtesy of the brand
MOISTURISERS
Sunday Riley – C.E.O. Vitamin C Rich Hydration Cream 
This fast-acting moisturiser is unique in that it contains a lipid-soluble form of vitamin C that's way less irritating than most, so it's ideal for all skin types – even sensitive. In addition, it's formulated with soothing squalane, beeswax, and hyaluronic acid to amp hydration and further encourage skin repair. 
Verdict: This rich, vitamin C-packed cream comforts dry skin while lessening the look of dark spots and uneven skin.
Buy here (£60).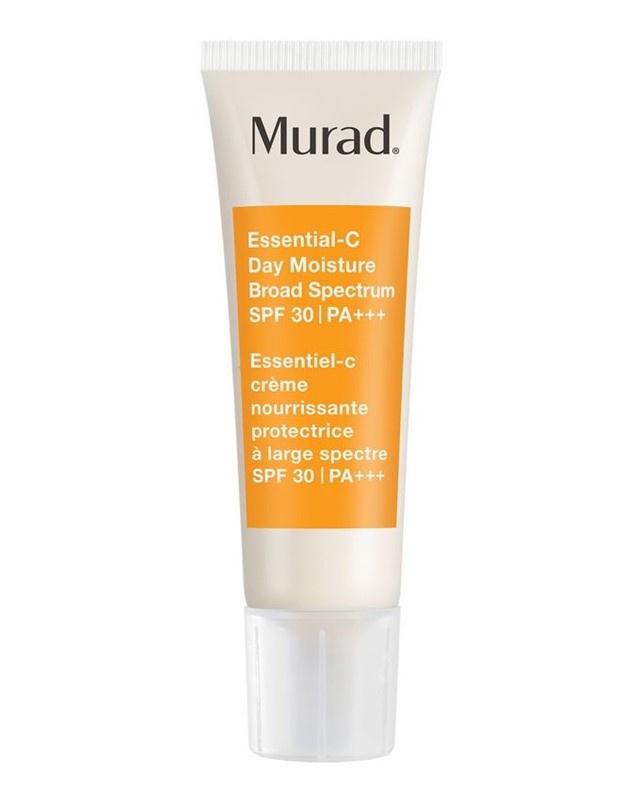 Courtesy of the brand
MOISTURISERS
Murad – Essential C Day Cream With SPF
If your skin is being exposed to the sun on a daily basis, then protecting it with sunscreen is crucial, as sun damage is one of the key culprits of hyperpigmentation. This lightweight daily moisturiser contains broad-spectrum SPF 30 to help vitamin C do its job even better. Additionally, you'll find calming and hydrating ingredients on the list, too – including grape seed extract, vitamin E, and panthenol. 
Verdict: It's a foolproof daily moisturiser enriched with broad-spectrum SPF 30 to help prevent dark marks and discolouration from worsening. 
Buy here (£65).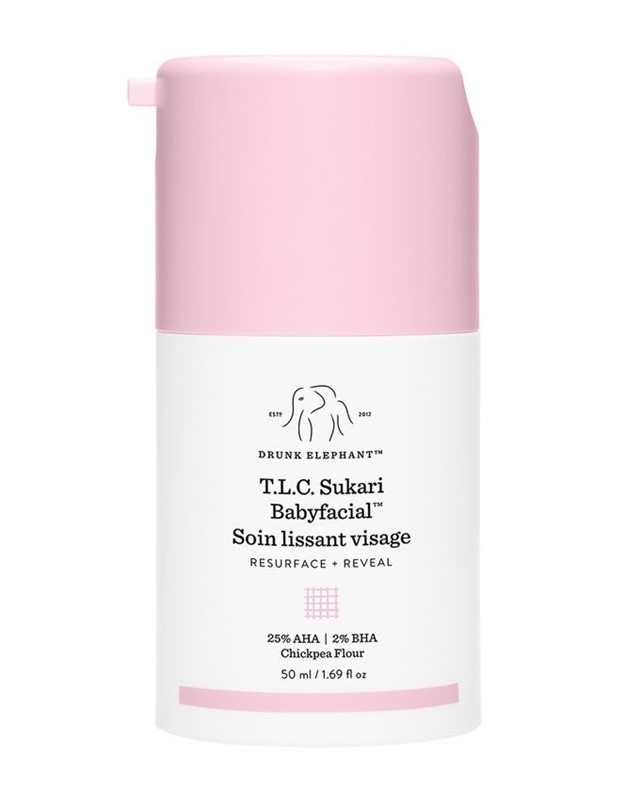 Courtesy of the brand
MASKS
After a single use of this powerful AHA/BHA treatment, your skin will not only be glowing, but you'll notice dark marks look significantly lighter. Folks with sensitive skin should definitely patch test before using this product since it contains so many exfoliating agents, but if your skin can handle it, this is definitely one to keep in your arsenal for when pesky dark spots appear. 
Verdict: This supercharged, pumpkin-infused face mask diminishes the look of dark spots after one use. 
Buy here (£67).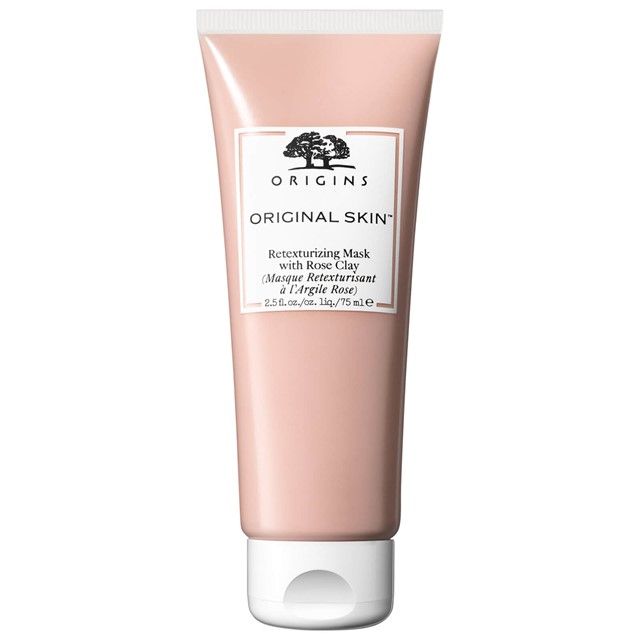 Courtesy of the brand
MASKS
Origins – Original Skin Retexturising Pink Clay Mask
In addition to pink Kaolin clay, which rehauls texturised skin, this highly effective face mask features brightening ingredients – like rose flower extract – to fade discolouration whilst working its texture-smoothing magic. It also contains skin-calming lavender oil, as well as glycerin to leave skin soft, supple, and radiant.
Verdict: This millennial-pink mask simultaneously smooths texture and fades discolouration with a blend of Kaolin clay and rose extract. 
Buy here (£24).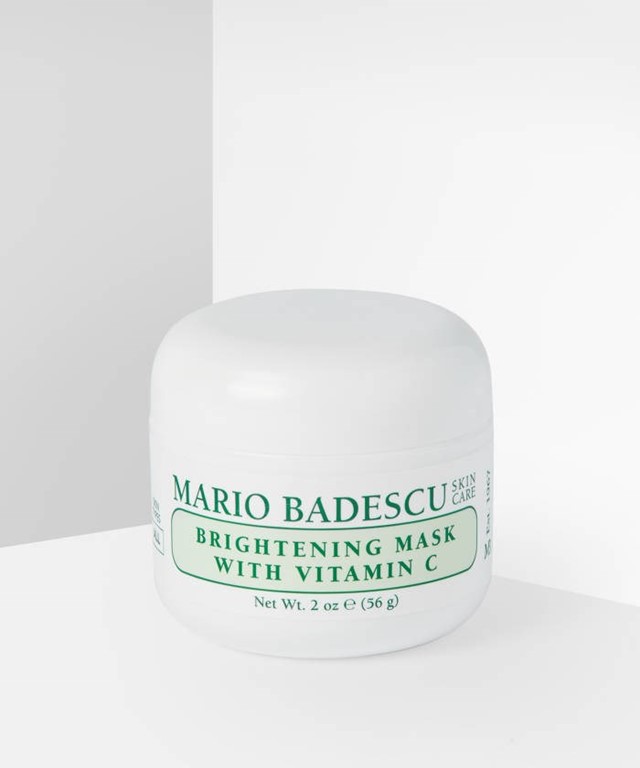 Courtesy of the brand
MASKS
Mario Badescu – Brightening Mask
As the name suggests, this treatment mask from Mario Badescu works to brighten up dull, lifeless skin. At the same time, it fades dark marks with vitamin C, calms with colloidal oatmeal, and clears pores with Kaolin clay. Perfect for any skin type, it's a failsafe one to have in your collection for post-acne marks. 
Verdict: This multi-purpose mask purifies and calms skin while brightening up dullness. 
Buy here (£20).