Rewind: Memories on Repeat sees McCall's kaleidoscopic collages of archive photography and his famous button work pay homage to those lost to AIDS, anti-trans violence, drugs,
and time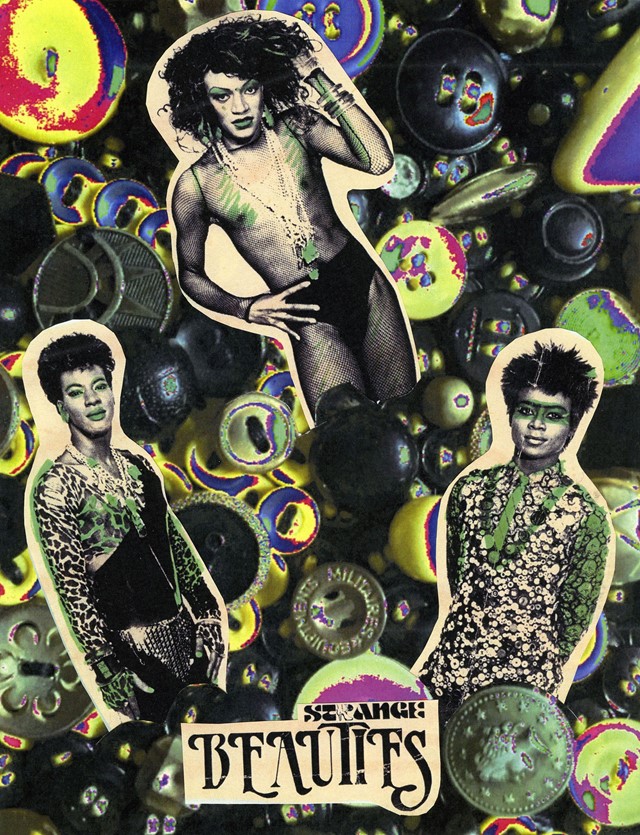 THE STRANGE BEAUTIES
"Our circle was very small and it was very tight. The Strange Beauties were our form of a house, presented as a punk group. Antoine is on the left, I am on the right, and Tracy is in the middle. We went to do a photo shoot and had our outfits planned in advance. Then Tracy came out of the dressing room in this cat suit. Antoine and I looked at each other like, 'Where did this come from?!' The bitch wanted to upstage us. We were furious. It made us look like we were the background singers!
"Tracy was the one who really wanted to sing She didn't have the best voice. Antoine had the best voice. I need a direction so I could follow whoever was doing the lead. We wrote all our songs about fashion, empowerment, and the nightlife – everything that was going on at the time. We wrote a few songs together but I wrote the bulk of it, and we had a good time doing it.
"My cousin and some of his friends they were musicians so we got them to be our backing band. We rented a studio space and rehearsed like two or three times a week. We were just more or less trying to get these songs as tight as possible. We got a chance to perform one time. We did this song calling out our lovers' names in the lyrics and pointed out to the audience. The guys were moving out the way because it was a straight audience. It was so funny."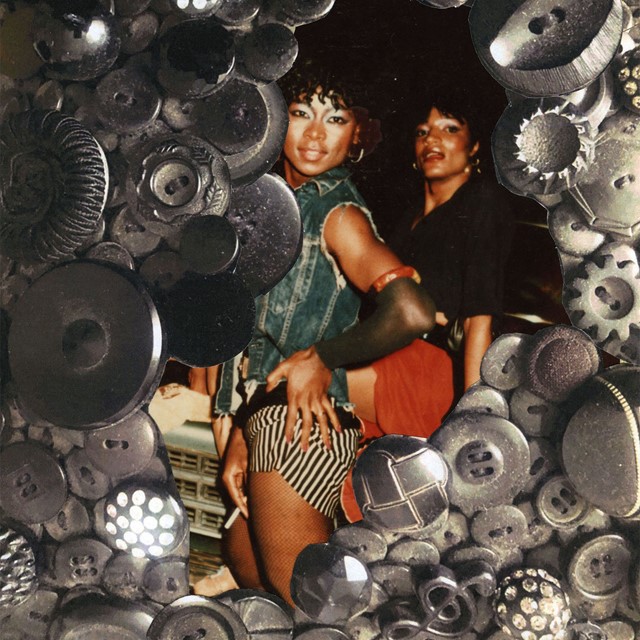 BEAU MCCALL AND TRACY MONROE
"Oh that's me looking extra! I'm in the front with the stripes on right and Tracy is in the back. We were out on the strip this particular night, in front of the club sitting on somebody's parked truck. I used to say that Tracy and I were picture crazy and I'm glad we were, otherwise I wouldn't have had the ammunition to make this project.
"The wigs are by Andre Douglas, a Black designer who made really natural looking wigs. This one was called 'Fantasy' – it was rock star hair like Tina Turner in the Private Dancer era. We lived and died by that wig. I had several of them. And we loved the fishnet stockings. We'd be walking down the street, turn around, and ask some random guy, 'Excuse me? Are my seams straight?'"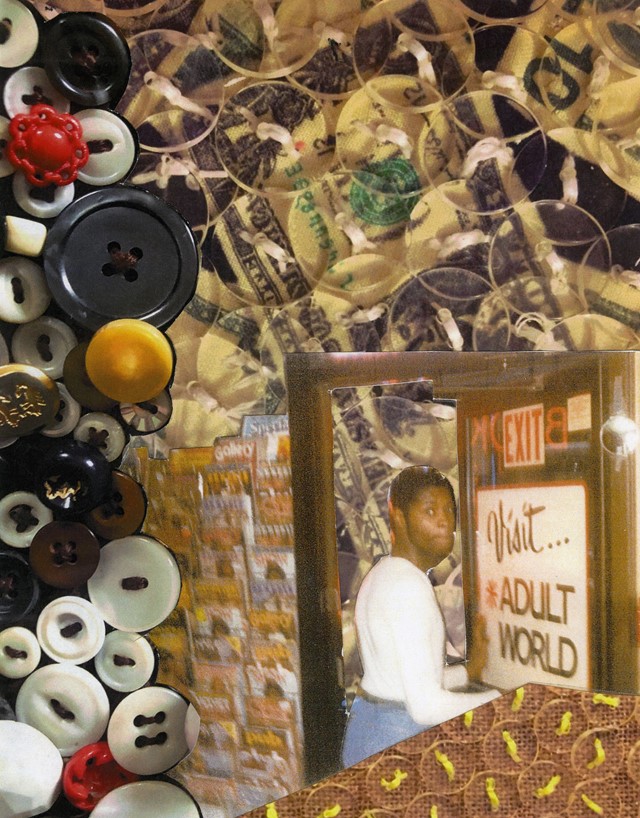 TONY
"I met Tony through Tracy; they were friends before I moved into the neighbourhood. Tony was very popular and everybody liked him. He was very humourous, had all the latest gossip, and could make a mean drink. Tony was working in the adult bookstore and got Tracy, Joey and I jobs at the store. He would have  the first shift, someone would have the second shift and then I would have the midnight shift. We would throw stuff underneath the counter like dildos, vibrators, candy panties, and other gadgets, then alter each other that such and such was under the counter so we could sell it and pock they money.
"Tony was like a brother to me and I don't claim other individuals outside of my biological brothers. I got a chance to get to know his mother. She was a gorgeous Black woman: beautiful hair and smile, soft-spoken, very sweet spirit. She made me feel comfortable. When you were in her home, you felt wanted. She embraced us all."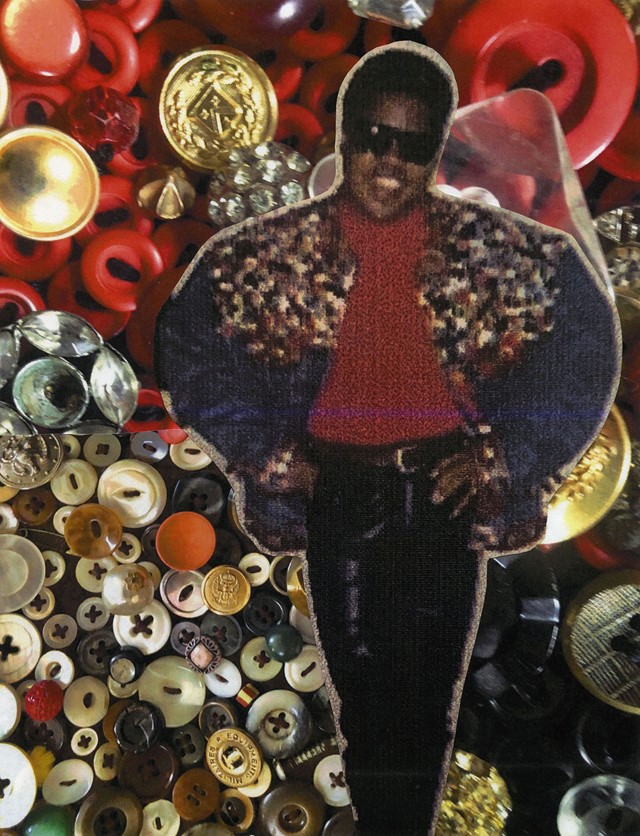 TREY
"Trey was a hoot. He's a little bit high in this picture, a big smile, and his voice sounded like a combination of Nick Ashford and Sylvester. He had one of those gospel type voices. We would be walking down the street, and he would just start screaming, hollering and hitting notes.
"At that point in time, neither of use had been in relationships so he created this club called 'I Hate Men International' and we were the only members. We used to talk to our friends because they were in abusive relationships, doing everything for the sake of saying they had a man in their life. Maybe a year or so later, I got into a relationship and I got expelled from the club. Trey said I was a traitor and revoked my membership! The sad part about the story is he so wanted to be in a committed relationship and never got that because he didn't trust anybody.
"We used to go to psychic readers and he used to always say that I was mystical because I always connected with some of the things that they would say to me. We went to this one reader who told everyone how long they were going to live. When it was his turn, she didn't tell him. He was really upset. She told me but I never repeated it and that stuck with him. He died four years later. It was heart-shattering."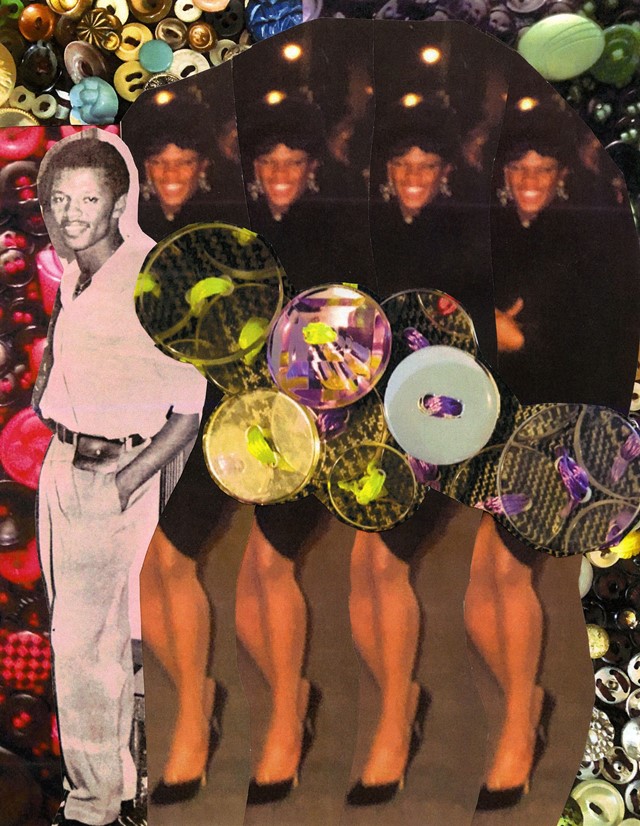 JOEY AKA ERICKA WORLD
"I always pride myself on having the best legs in town. Trey told me, 'It's this new queen that I saw downtown who has got a better pair of legs.' So one night I came out and met Joey. We sized each other up. He did have a gorgeous pair legs but they didn't compete with mine and we became friends.
"Joey was a Dionne Warwick fanatic. When we went to his apartment, you couldn't play any other music; you got a pass to play Whitney Houston because they were related. Joey was just obsessed with her! When we went to the club, there was a certain way that Dionne Warwick held her microphone and he would hold his drinks like that, with three fingers up. We were at the bar one night and he said to me, 'I'm class and sophistication,' and I said, 'No you're more like trash and solicitation!' He threw his drink but we laughed it off."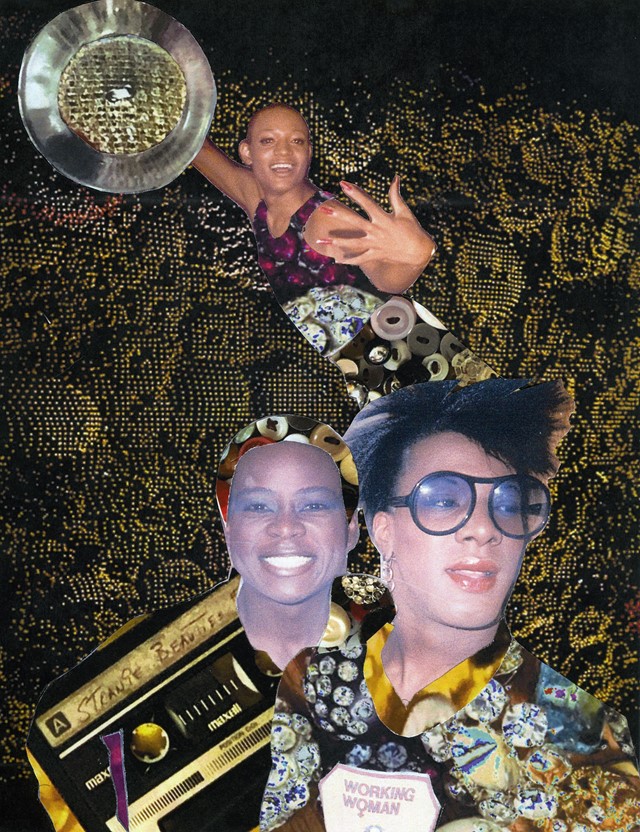 GETTING READY
"These are photos from us getting ready to go out. Antoine didn't spend a lot of time on his make-up and he would always complain about how long we took. He had very nice skin so he would just powder his face, draw in his eyes, put some lipstick on, and he was done. Tracy and I took maybe an hour to do make-up. Tracy was just beginning to put on her face; she had her nails done, her foundation and lashes on, but she hadn't started colouring in her face. I have all my foundation on. I hadn't draw a line my eyes yet.
"I was obsessed with that black eyeliner. I don't know who introduced me to it, but I lost my mind with that big line under my eye. I looked like a combination of Grace Jones and Diana Ross. I studied the 'Dos & Don'ts' page of Essence magazine to become a master of putting on great eyes. I used to go into the bathroom at night when everyone in my house was asleep to practice. I'm a dark skinned person, and someone would always tell me, 'You can't wear this colour lipstick,' so I learned the tricks of the trade so they couldn't tell me anything."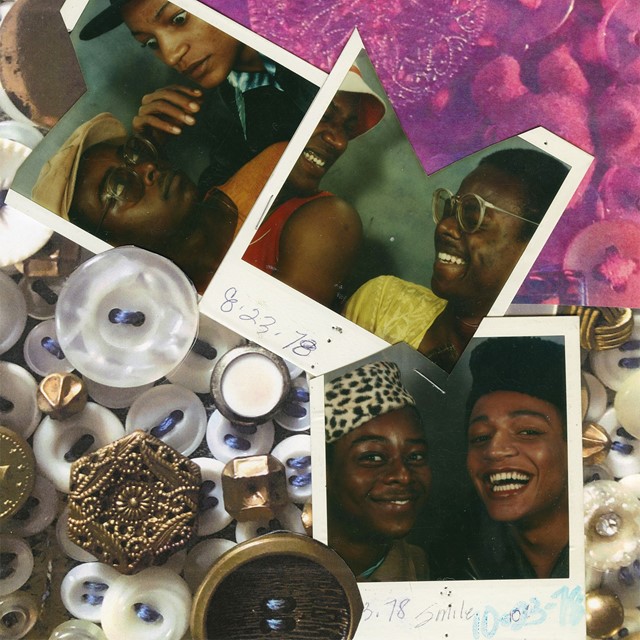 PHOTO BOOTH
"These photos were taken back during the time when you went to the photo booth at the arcade. These are photos of Tracy and I, and also me alone. We had a ritual where we used to go to the arcade to take random pictures, and we would bring props to dress up the shoots. We would buy plastic raincoats that came in all colours and use them as a backdrop, then we would pin the cover of Interview magazine on top of it. Every time we went into town we'd stop by the arcade and take these candid photos before we went out. I can't even remember where we were going."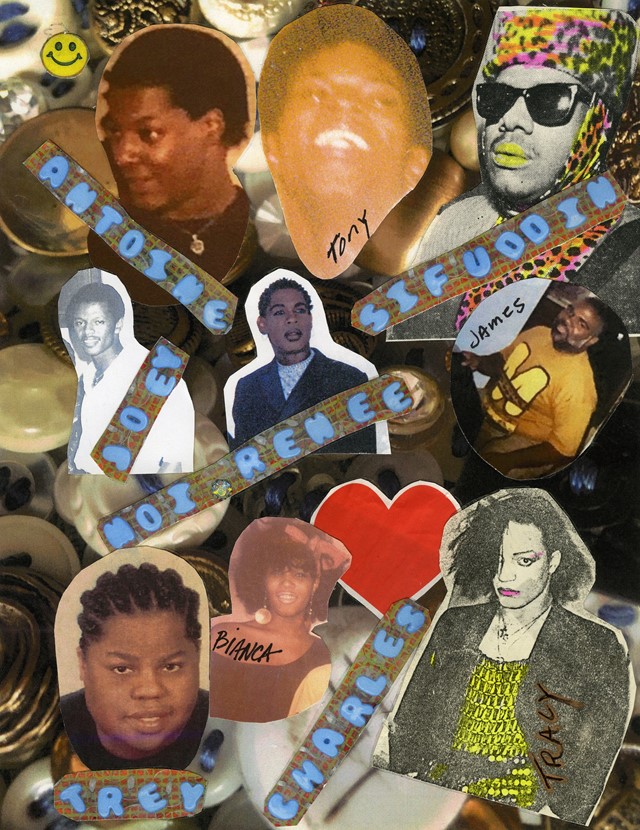 FAMILY MONTAGE
"This is a montage of everyone in the book: Antoine, Tony, Joey, Trey, Tracy, James, Sifuddin, Moi Renee, Charles, and Bianca. James was very regal, sophisticated, knowledgeable, and concerned about politics. He was a human teddy bear, just a very gentle spirit. He's somebody I miss a lot. Bianca was tall and beautiful. She was murdered during a lover's quarrel. She just got in with the wrong people and died very young, somewhere in her early 20s.
"Charles was like my baby brother. Then he was a singer. He had a very jazzy, smoky type of voice with a lot of range. He was loaded with talent, and someone I could have seen doing amazing things. After I moved out of my mom's house, Charles and I wet walking down the street and for stopped by police on some racial profiling. Some woman had her pocket book snatched and they said we 'fit the description.' When the cops put me in the police car, and I had a bag of weed on me so I shoved it into a pair of gloves, put it in my bag, and gave the bag to Charles so they wouldn't find it on me.
"At this point in my life I don't have anything to hide. These were lived experiences and I don't regret anything that I've done with any of these people. It was a part of my journey. You're only young for a short time and if you miss it you can't recapture it. All the things that I've done, I enjoyed them and I wasn't going wait until I turned 50 to get started."