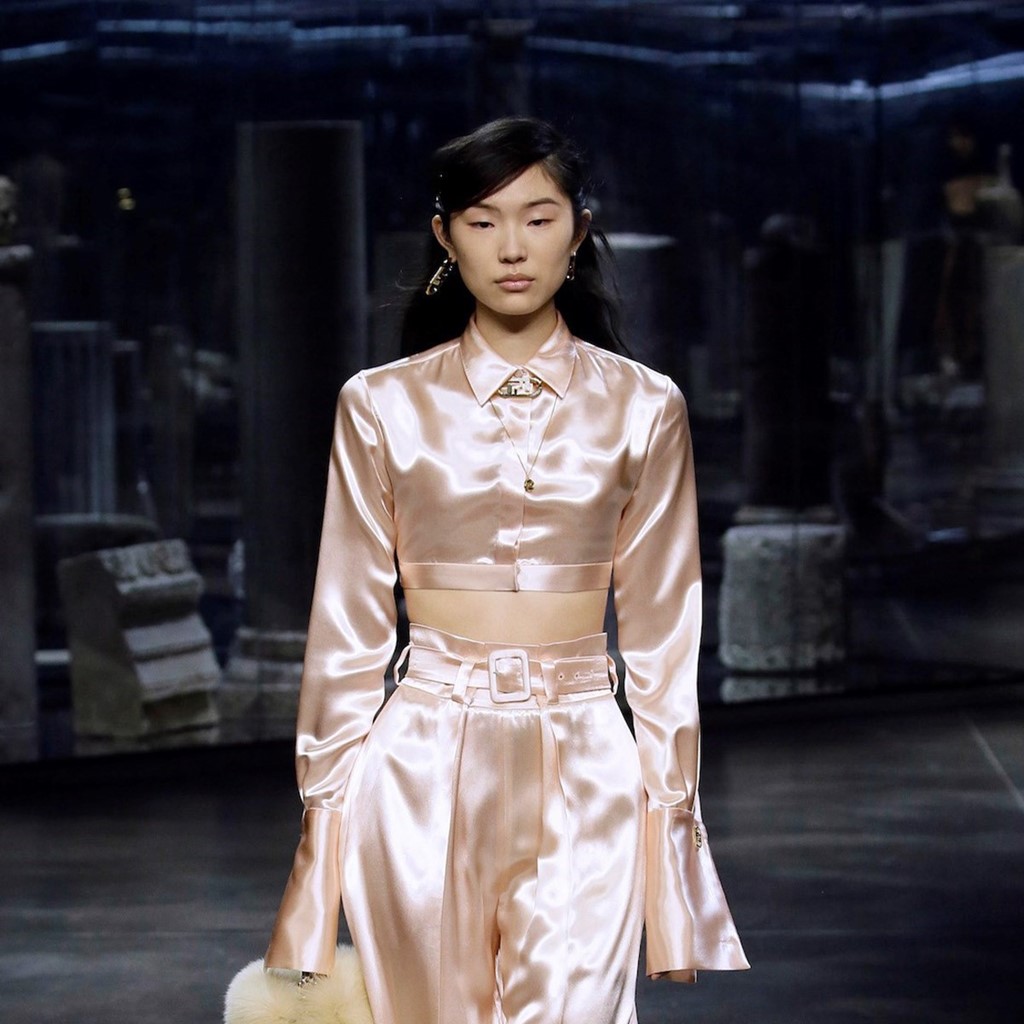 Everything we know about
Fendi
The luxury fashion house Fendi was established in Rome, Italy, in 1925, operating as a handbag shop and fur workshop. The famous double-F logo followed in 1965, when a young Karl Lagerfeld joined as creative director of the label's fur and, in 1977, the late, legendary designer debuted the house's first ready-to-wear collection. In 1994, Silvia Venturini Fendi  – granddaughter of founders Edoardo and Adele, and creator of the iconic Baguette bag – took control of its menswear line.
Fendi remained a family-controlled company until 1999, when it was bought in a joint acquisition by Prada and LVMH. Prada subsequently sold its stake to LVMH, and the French fashion conglomerate retains ownership to this day, with headquarters and manufacturing in Italy.
As a luxury brand specialising in fur, it's unsurprising that Fendi's collections are often characterised by eye-watering price points (see: the €1 million sable coat debuted during Lagerfeld's first haute fourrure collection). The label has also featured high-profile collaborations with the likes of Chloe x Halle and Nicki Minaj in recent years. The latter even celebrated the 2019 launch of her capsule by featuring on a single – what else? – "Fendi". Kanye West's involvement with the label was slightly more low-key (if no less influential), consisting of an internship alongside Virgil Abloh as the pair were starting their fashioncareers in 2009.
Over his career at the label, Lagerfeld defended Fendi's position on fur amid mounting pressure to ditch the controversial material. Following the designer's death at the age of 85 in February 2019, Silvia Fendi made her solo debut at the helm of the label's womenswear line, before Kim Jones was announced as Lagerfeld's successor, joining Fendi as artistic director of womenswear in 2020. 
The Dior and former Louis Vuitton men's designer made his haute couturedebut for Fendi in January 2021, with a runway featuring Demi Moore, Naomi Campbell, Christy Turlington, Kate Moss and her daughter Lila, Bella Hadid, Cara Delevingne and Adwoa and Kesewa Aboah (nbd). His debut ready-to-wear collection followed in February of the same year.
Image credit: Courtesy of Fendi