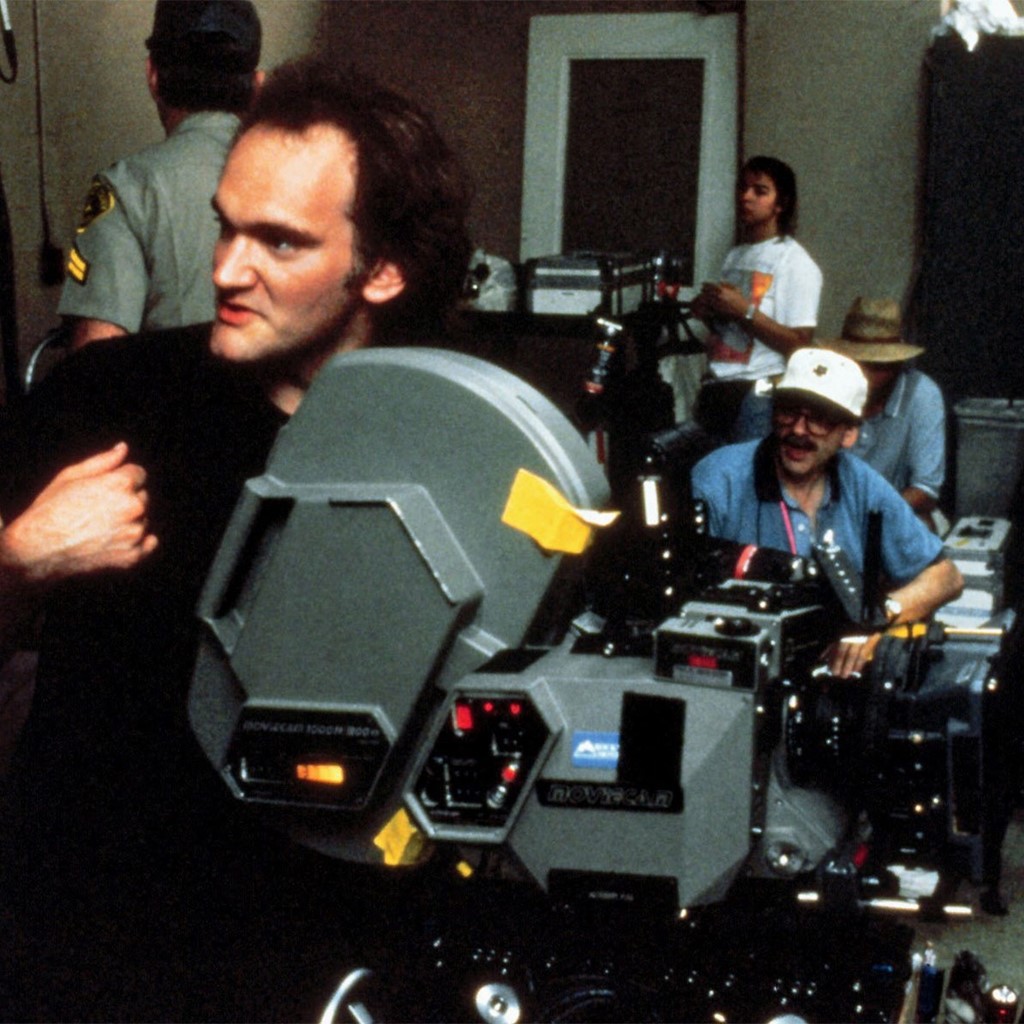 Everything we know about
Quentin Tarantino
The often-controversial director, screenwriter and actor Quentin Tarantino has carved out a special place in Hollywood with his hyper-stylised films, known for their witty dialogue, non-linear narratives and aestheticisation of violence. Born in Knoxville, Tennessee, in 1963, he grew up in Los Angeles, where he worked in a video store, took small acting parts, interviewed filmmakers and wrote screenplays including True Romance and From Dusk Till Dawn.
The former, directed by Tony Scott and released in 1993, helped fund Tarantino's directorial debut, the 1992 crime thriller Reservoir Dogs. Written by and starring the filmmaker amid an ensemble cast, the film has been lauded as one of the greatest indie movies of all time, and was followed in 1994 by the Palme d'Or and Oscar-winning masterpiece, Pulp Fiction. The black comedy starred John Travolta, Uma Thurman, Bruce Willis and Samuel L Jackson, who has starred in the most Tarantino films of any actor.
In 1997 came the Blaxploitation-inspired Jackie Brown, starring icon of the genre Pam Grier, followed by a visually arresting double-bill (no pun intended) in Kill Bill volumes one and two, again starring Thurman. Released in 2003 and 2004 respectively, the pair are considered a single film by Tarantino, which is an important distinction given that he says his tenth film will be his last.
Tarantino released Death Proof in 2007, followed by a series of revisionist history pictures, the pulpy WWII epic Inglourious Basterds,and westerns Django Unchainedand The Hateful Eight. In 2019, he released a feature-length love letter to LA, Once Upon a Time in Hollywood, starring Leonardo DiCaprio, Brad Pitt and Margot Robbie. Once again, the film focuses on an alternate history, this time revolving around the 1969 murder of Sharon Tate by the Manson Family.
With Tarantino's plans to retire, his next film could well be his last. Reflecting on retirement last year, he hinted at his reasons for the ten-film limit, saying: "I guess I do feel that directing is a young man's game." Whether the potential Kill Bill: Volume 3would count toward the tally remains to be seen.