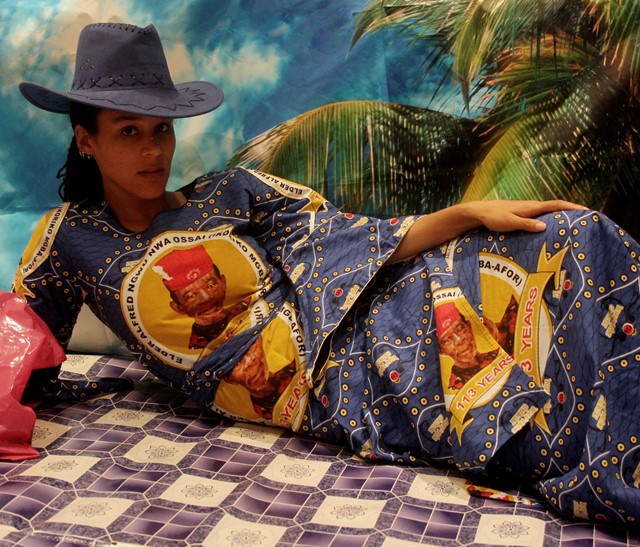 Photography Ruth Ossai
The photographer stays true to her Nigerian roots by taking striking portraits inspired by traditional African studio sessions
Location
Leeds, United Kingdom
ruthossaistudio
Photographer Ruth Ossai's career hit full-speed last year when she collaborated with fellow Dazed 100er, filmmaker Akinola Davies Jr, on Gidi Gidi Bụ Ugwu Eze ("Unity is Strength") – a short film and photo series about Nigerian youth, produced for Kenzo.
Raised in Eastern Nigeria but based in West Yorkshire, Ossai's images stay close to her African roots. Taking influence from the country's famous traditional studio photography, Ossai uses striking backdrops and floor mats – such as astroturf or parquet flooring patterns – for her models to pose with. A cast which is often plucked from her own family tree.
In May, Ossai's work will head to New York City to be shown at Red Hook Gallery and Nataal's exhibition New African Photography II, alongside fellow artists Ronan Mckenzie, Keyezua, Rahima Gambo, and others. The photographer also promises a book, created in conjunction with Nigerian fashion designer and Dazed 100er, Mowalola Ogunlesi, which will be titled Nkata Anyi Abughi otu ("Our discussion is not the same").
While she's tight-lipped about the project's exact details, we're certain this is only the beginning when it comes to this burgeoning artist's vision.