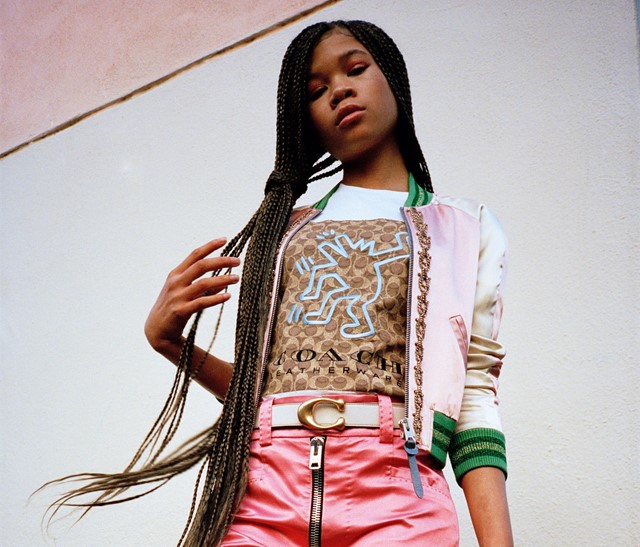 Photography Zora Sicher, Styling

Nell Kalonji
This year 'Wrinkle in Time' spotlighted Reid's ambition, now she's ready to take on the industry
Location
Los Angeles, United States
stormreid
The 2018 adaption of Madeleine L'Engle's novel A Wrinkle in Time was a landmark film. Not just because the sci-fi epic was the first with a budget of $100m directed by an African American woman – the esteemed Ava DuVernay – but because 14-year-old Storm Reid showed that little girls of colour can save the world.
Born and raised in Atlanta, Georgia, Reid found her calling by watching Matilda repeatedly, deciding she, too, wanted to act. The breakout star relocated to Los Angeles, California to be closer to Hollywood, and had already starred in the Oscar-winning 12 Years a Slave by the time she was picked up for Wrinkle.
Next, the tenacious teen is due to star alongside David Oyelowo in the Blumhouse horror film Only You. "I'm gonna take this world by storm. Pun unintended," she laughed in our spring 2018 issue. We believe her.