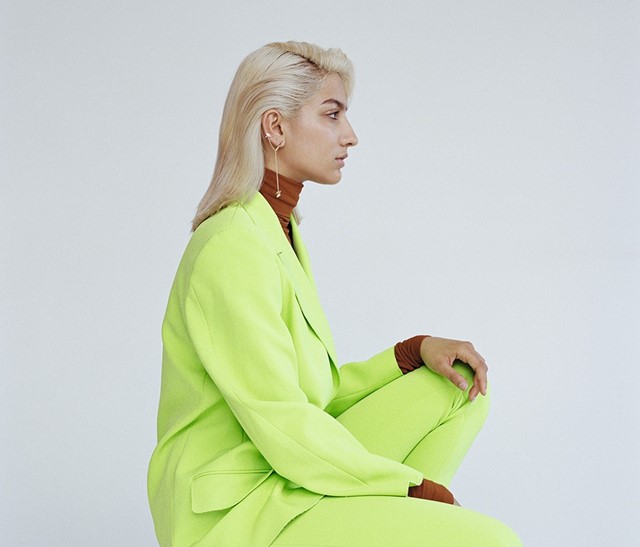 Photography Alice Neale, styling

Nell Kalonji
The subject of a viral protest photo now juggles solo photography shows with shifts for Jeremy Corbyn
Location
Birmingham, United Kingdom
saffiyah__khan
Unbothered. Defiant. Kind of amused. They say a picture says a thousand words, and all of the above describe Saffiyah Khan's facial expression as she stared down at the crimson contorted face of belligerent nationalism in a now-famous photo. Captured during an EDL rally, Khan was apprehended by a racist who screamed in her face – in what has now become an iconic image, she remains completely calm; a representative of modern, diverse Britain smiling in the face of the past.
Khan has the sort of tenacity we should all aspire to. While that picture cemented her as an everyday hero for women of colour in Britain, her own photography (this year saw her stage her first solo exhibit) and her perfectly posed model shots show that she's spent her time post-viral fame thinking of how to marry activism with the art world.
Late last year she told Dazed that she sees "art as a creative medium which needs to exist in politics in order to engage". As such, she splits her time between walking for Dilara Findikoglu at London Fashion Week, doing shifts at Jeremy Corbyn's Labour Party office, and schooling people on feminism, politics, and punk online.