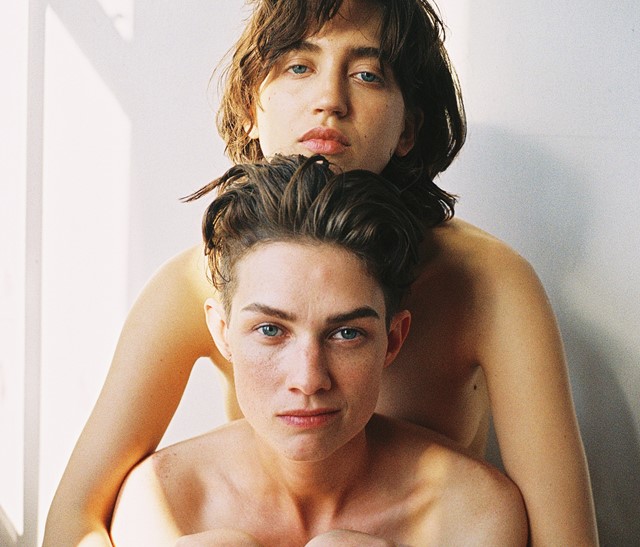 Photography Rebekah Campbell
Selling out worldwide, the lesbian fashion mag is filling an important space in the industry
dyke_on
Thank fuck for DYKE_ON. Founded and edited by Rain Laurent, the world's first lesbian fashion magazine launched its inaugural issue towards the end of last year and subsequently sold out in over 50 stockists worldwide. Really, when you consider the fact that lesbians are either fetishised or flat-out ignored by the fashion industry, it's no surprise the Paris-based publication was a hit.
At its heart, DYKE_ON's mission statement is to celebrate the sensibilities and aesthetics of lesbian culture – and in the process, debunk the persistent myth that gay women have zero sense of style. That translates into shoots, features, and art portfolios which authentically explore identity – from Rebekah Campbell capturing a series of queer women living in downtown NY, to an autobiographical essay about getting clean and coming out in 90s Dublin by musician Julie Chance.
Still think lesbians are a niche market for a fashion mag? DYKE_ON's first party was so successful the bar ran out of alcohol. Plans are in the works for a digital platform and product collaborations with artists, but until then, we can't wait for the next issue.