NUXXE
Collective, Musician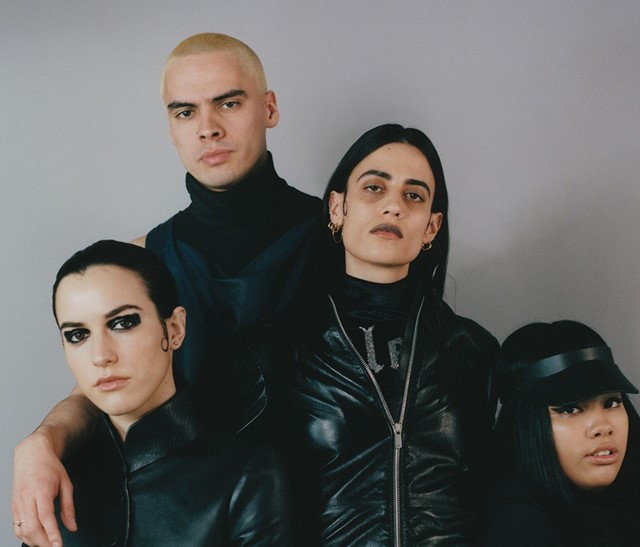 Photography Leon Mark, styling

Peghah Maleknejad
Four musicians from France, Glasgow, and London converge to form a truly radical club collective
Ages
Oklou 29, Coucou Chloe 31, Sega Bodega 30, Shygirl 29
Location
London, United Kingdom
nuxxe_
Coucou Chloe, Oklou, Sega Bodega, and Shygirl were each building music industry inroads of their own before they came together to form NUXXE.
Born and raised in Nice, Chloe dropped out of a prestigious art school and moved to London to share her fearsome club constructions with the world, quickly finding fans in Fenty x Puma, who used her tracks in runway shows. Oklou founded the all-women DJ crew TGAF in Paris, while also releasing her own trip-hop-inspired, experimental productions online. Sega Bodega had been releasing heavy-hitting, video game-referencing beats in the vein of Hudson Mohawke or Rustie since 2012 – some of his most attention-grabbing recent tracks featuring charismatic appearances from south east London vocalist Shygirl.
But it's together as a unit that the four are making their hardest impact yet. NUXXE is both a collective and a record label, founded on the group's shared no-fucks approach to genre or categorisation. They each found that promoters kept putting them on the wrong lineups, and so they created their own context: a truly future-facing, radical club collective that embraces both seductive melody and face-melting percussion. Oklou's The Rite of May is out now; expect more releases from the rest of the crew this year.