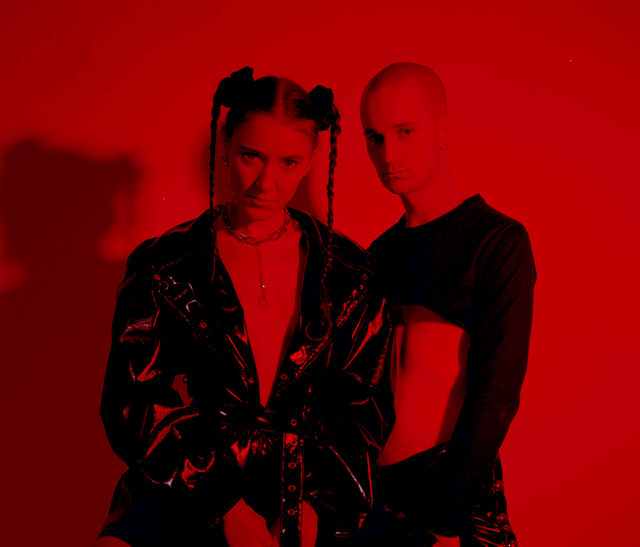 Photography Oscar Lindqvist, styling

Matt King
The dance-noise duo make confrontational anti-anthems – and stage even more confrontational live shows
Location
London, United Kingdom
naked_nkd
London-based duo NAKED make devastating dance-noise anthems – spine crushing post-industrial with sneaky pop hooks. Their blazing cacophony caught the attention of Björk collaborator Rabit, who last year released their fetishistically-titled Total Power Exchange EP (the soundscape of which incorporated sex, vomit, and noise) on his Halcyon Veil imprint.
Since then, the formally pair – producers Agnes Gryczkowska and Alex Johnston – have performed at London's City Hall at the request of Hans-Ulrich Obrist, have remixed a Blanck Mass track and have brought their confrontational stage show to dark techno mecca, Unsound. After releasing their eerie debut LP Zone via LuckyMe and collaborating with Mykki Blanco, NAKED were asked to submit an original piece of music for Dazed's National Anthems project. The resulting song, "Spit", is a lacerating tirade against patriotism and the shackles of labour.
NAKED are hard at work on new material, with a series of upcoming live performances (jolting displays of S&M power play which collide with outbursts of raw emotion) set to captivate audiences across Europe this summer.