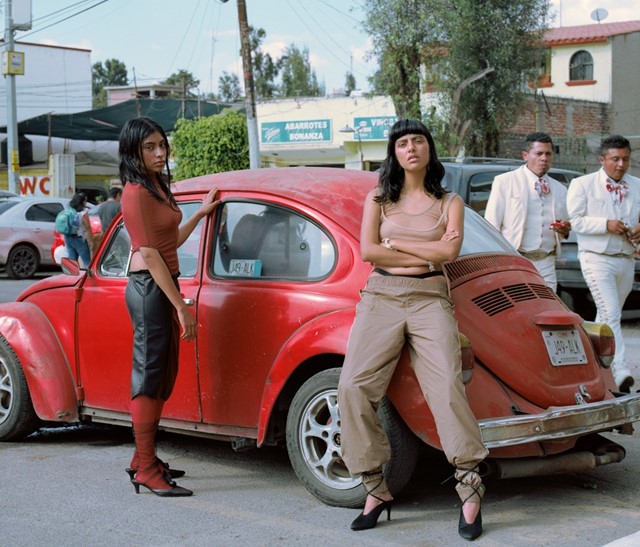 Photography June Canedo
The upstart modelling agency is rejecting Eurocentric beauty standards to show the real beauty of Mexican youth
Location
Mexico City, Mexico
guerxs
Güerxs is the modelling agency representing Mexico City's creative youth. Made up of street cast faces discovered by founder María Osado, the agency was established in 2016 to question the Eurocentric beauty standards of her country's fashion industry – by proving that homegrown talent has just as much potential.
Signees include Diego Gamaliel, a painter-slash-tattoo artist; Marcela Velazquez, a contemporary dancer; Natalia Hernández, who will be the first Mexican student in the Royal Academy of Fine Arts; and Arturo Gonzalez (aka Posse), a drag queen who hosts the city's most inclusive parties.
As well as working with mainstream megabrands like H&M, recent standout moments include scouting girls from the middle of Lagunilla Quinceañera Market for Harley Weir and Lotta Volkova an hour before a shoot; 300 people showing up to the last Güerxs open casting call; and having a gang of models walk for upstart labels like Barragán, Vaquera, and Gauntlett Cheng at NYFW.
Now founder Osado has set her sights beyond beauty standards – and beyond her own country – with plans to develop Güerxs into a global platform to discuss diversity.