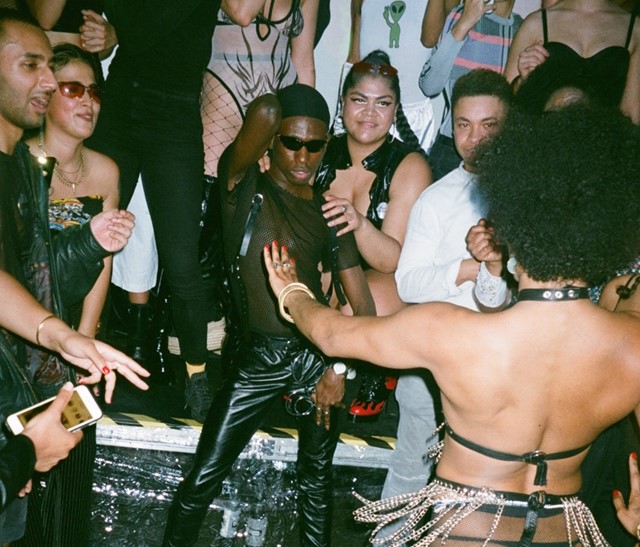 Photography Bernice Mulenga
Dancing away discrimination, this is one of London's most inclusive – and banging – nights out
Ages
Nadine Artois 34, Skye Barr 31
Location
London, United Kingdom
pxssypalace
Picture this: a small space in east London becomes the living embodiment of Nicki Minaj and Beyoncé's "Feeling Myself". One dancer dons a head-to-toe fishnet bodysuit; another is dressed entirely in latex. The room is heaving with classic hip-hop and liberated energy, and the entire club is stamping out nightlife's culture of sexual violence under their shoes as they dance. Welcome to Pxssy Palace.
In 2015, Glaswegian exports Nadine Artois and Skye Barr found themselves bored with London's hip-hop club scene, so they created their own night. Pxssy Palace became a space for women and femmes of colour to party free from discrimination, with model, trans advocate, and fellow Dazed-100er Munroe Bergdorf previously holding a spot as the night's resident DJ.
Pxssy Palace's 2017 "Self Care as Warfare" event raised over £2,000 for LGBTQ youth in Jamaica, while this year they began raising money to ensure trans femmes of colour could get home safely from the club. With a website on the way, they're also plotting to launch a podcast and a mini festival. Situated at the intersection of political activism and a proper good night out, Pxssy Palace is a vision of what the future of nightlife should be.