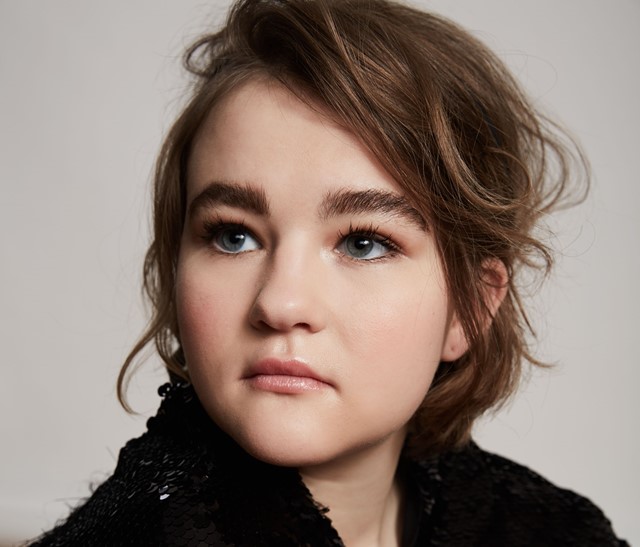 Photography James

Lee Wall
The deaf lead of Wonderstruck and A Quiet Place is both talented actor and much-needed advocate
Location
Salt Lake City, United States
milliesimm
Long before she'd ever stepped in front of a movie camera lens, Millicent Simmonds had loved Brian Selznick's experimental mystery novel Wonderstruck. The book follows two young protagonists over split time periods, and tells their stories of loss of innocence through illustration as well as powerful fiction. By the time she'd reached teenhood herself, Simmonds had landed her first film part in Carol director Todd Haynes' celebrated adaptation; at the urging of her drama teacher, she responded an open call for a young deaf actress and beat out scores of contenders for the part.
Communicating through sign language, Simmonds' turn opposite Julianne Moore as runaway Rose saw her nominated for six prizes, including a prestigious Saturn Award. Now, the Utah native is starring as Emily Blunt and John Krasinski's daughter in the dystopian horror-thriller, A Quiet Place, a role earning her similar acclaim.
As an advocate for the deaf community in Hollywood – an industry she hopes will see the potential in hiring more deaf actors after seeing her work – the still-teenage Simmonds is quickly becoming one of the most promising rising talents of her generation.