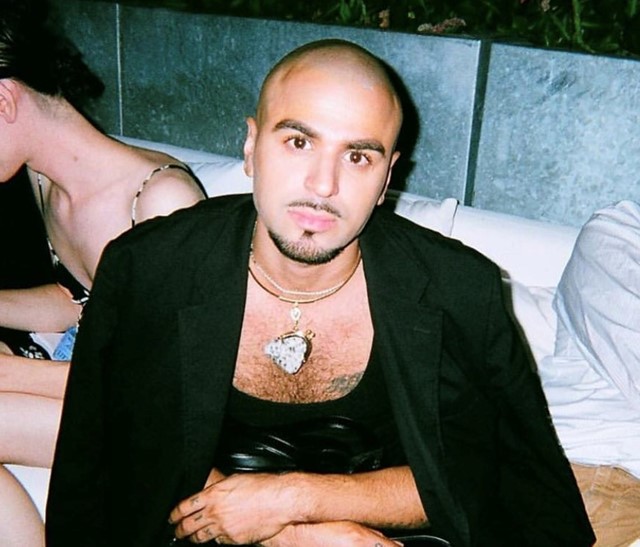 Courtesy of Luar
After a hiatus, designer Raul Lopez is back with label Luar – one of New York's most energised brands
Location
New York, United States
luar
After founding Hood By Air alongside Shayne Oliver, designer Raul Lopez went it alone to launch his own label, Luar Zepol. Having taken a couple of seasons off, last year it returned as simply Luar, quickly establishing itself as one of New York's most exciting names.
Making an official return for SS17 menswear with a chaotic show that saw models vogue down the runway (an homage to Lopez's ballroom scene background), Luar came on schedule for NYFW women's too – after all, as his co-ed presentations prove, gender is irrelevant when it comes to wearing his clothes.
The Luar aesthetic – a bridge between the familiar and the uncanny – has continued to go from strength to strength: think leather coats with giant, glittering earrings fixed to the lapels, and reimagined corporate-wear in the form of shirts that look stuck to the wearers' chests. For the recent AW18 collection, this continued to include tailoring that looked like it was worn backwards, as one model took to the catwalk in futuristic-looking stilts.
Already counting Solange and RiRi among its biggest fans, Luar is a label defining its own space between fashion's underground and industry – and should definitely be on your radar in 2018.