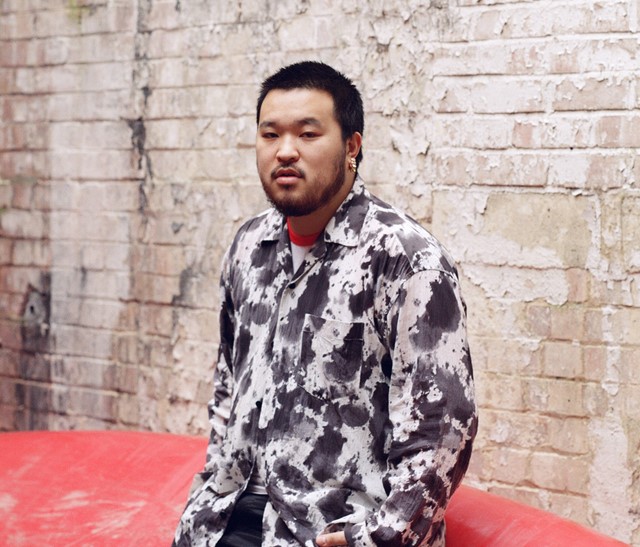 Photography Hendrik Schneider
The Vietnamese Chinese London-based designer taking inspiration from subverted Asian stereotypes
Location
London, United Kingdom
asaitakeaway
Vietnamese Chinese but born in Britain, designer A Sai Ta takes stereotypical Asian tropes and subverts them, creating clothing for his label Asai in which ideas of class, race, and identity converge.
So far, that's translated into Royal Family memorabilia t-shirts (where the queen has been swapped out for his mum), nunchuk bags, Ming vase boots and fake Burberry checks, a reclamation of the ubiquitous cliché of the Burbs-obsessed Asian tourist. There's also a huge amount of technical skill involved in the CSM grad's work. Take the overlocking pieces that are created with a mindblowing amount of thread (usually racking up in the tens of thousands of metres) or the kaleidoscope tie-dyed pieces – hot wok tops, as he calls them – which have already become a signature.
With past shows including model muses like Aweng Chuol and artist Tsunaina, Ta's fabulous fashions are amplified by his equally amazing – and authentically diverse – casting. This September will see him graduate from the class of Fashion East and host his first solo show. Can't wait.