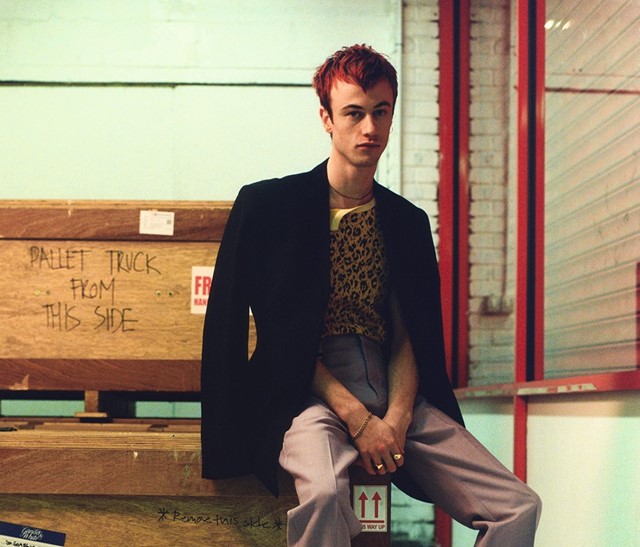 Photography Thurstan Redding, styling

Charlotte Roberts
The Kent-born artist is creating dream-like paintings – and will soon be exhibiting in New York
Location
London, United Kingdom
r_o_u_y
George Rouy is a young painter full of promise. Born in Sittingbourne, Kent, the artist cut his teeth at Camberwell College of Arts in London and, since graduating in 2015, has staged two solo shows in London: In Dirty Water at J Hammond Projects and Squeeze Hard Enough It Might Just Pop! at Hannah Barry Gallery.
Though Rouy cites medieval artists such as Jean Fouquet or Rogier van der Weyden as inspirations, his work has a sense of the great modernists too – think Picasso, Matisse, and perhaps even Chagall. Often depicting nudes, his sensual paintings have a hazy, dream-like quality thanks to the soft, airbrush-like application of paint and the prevalence of fleshy pink colouring. Without context or characterisation, these figures seem to float in endless voids of nothingness, but their movements are actually inspired by the shapes thrown by clubbers.
In June, Rouy is heading stateside for his first New York show, which will be at the Anna Zorina Gallery, and has another upcoming exhibition in Copenhagen. Already garnering attention, it'll be exciting to see where this young artist's talent takes him next.