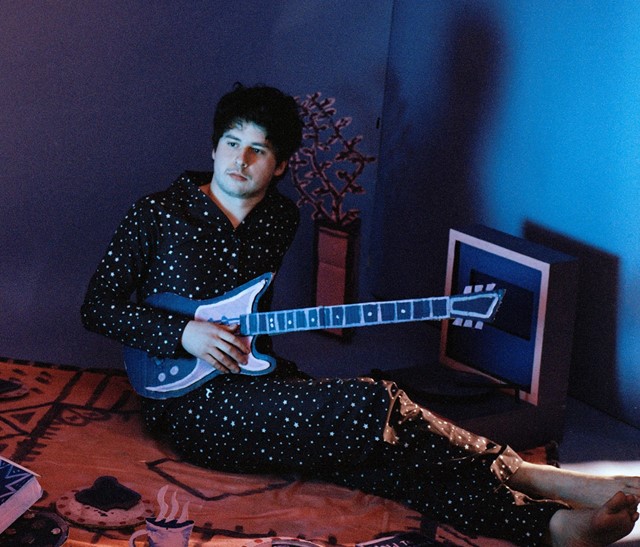 Photography Mel Hyams
The south east London musician, visual artist, and King Krule collaborator is writing quiet, beautiful pop songs
Location
London, United Kingdom
jerkcurb
Jacob Read has been a cult presence in southeast London's music scene for years, performing with the four-piece indie rock group Horsey and working with local artists like old friend Archy Marshall, aka King Krule, who shouted out Read in the intro to his 2012 song "Rock Bottom". But it's with his solo project Jerkcurb that he's most keenly established his singular artistic identity.
Twilit torch songs like "Voodoo Saloon" and "Night on Earth" demonstrate his unique talents: a knack for mature, melodic songwriting; a gift for vivid lyrics tinged with melancholy; and an ability to bring listeners into a world of mystery and smoke that recalls Julee Cruise's work with Angelo Badalamenti and David Lynch.
Read is also an illustrator, having exhibited his drawings alongside artists like Jack Marshall, Frank Lebon, and Hanna Moon. Following a year which saw him tour with Goat Girl and King Krule, sell out shows across London, and curate an all-ages workshop at Tate Britain (he's also working on an animation for the gallery), he's currently finalising his entirely self-produced debut album – and we reckon it'll quietly change the game.