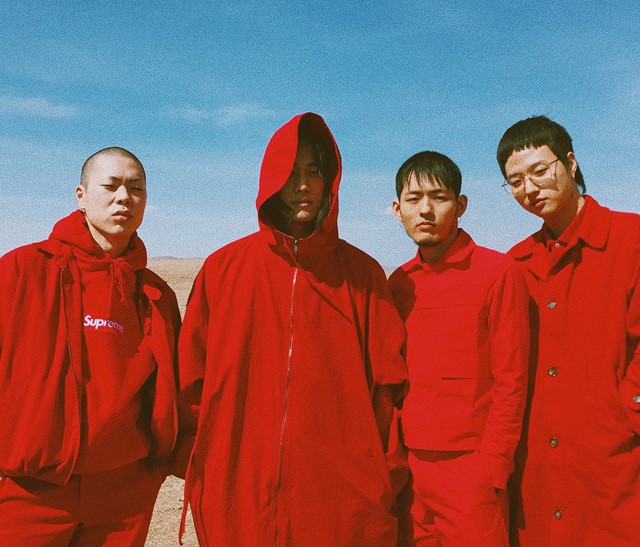 Photography GDW
The South Korean indie band proving there's more to the country's music than manufactured pop
Ages
Oh Hyuk 29, Im Dong-geon 29, Lim Hyun-jae 29, Lee In-woo 29
Location
Seoul, South Korea
hyukohofficial
South Korea's pop charts got a major shake-up in 2015 when HYUKOH, an unassuming indie band, shot to the number one spot with "Comes And Goes". The four-piece beat out glossy, heavily-marketed K-pop superstars like Girls' Generation and Big Bang in the process. Over the subsequent years, the Seoul group have become one of the leading lights of South Korea's indie scene with carefree pop songs that recall western artists like The Whitest Boy Alive and Mac DeMarco.
They've also found an unlikely star in Oh Hyuk, the band's Korea-born, China-raised frontman, who's joined by guitarist Hyun Jae, bassist Dong-geon, and drummer Lee In-woo. Oh's cool, nonchalant attitude, fashion-forward image, and unconventional appearance (hair shaved close to the scalp; facial piercings; earrings) is subverting the traditional image of Korean masculinity. He's also a major fashion fiend, citing Undercover, Martine Rose, and Kiko Kostadinov as favourites, and appearing on the cover of Dazed Korea with his hair dyed blue.
However, HYUKOH work best as a collective, using their music to voice the anxieties of the 'Sampo generation' – the Korean millennials who have been priced out the job and housing markets and are increasingly giving up on traditional aspirational goals of marriage and family life in the process. It's a situation many westerners can relate to, too, which is why with their new EP, 24, and another upcoming world tour, we expect HYUKOH to be making more waves on these shores.