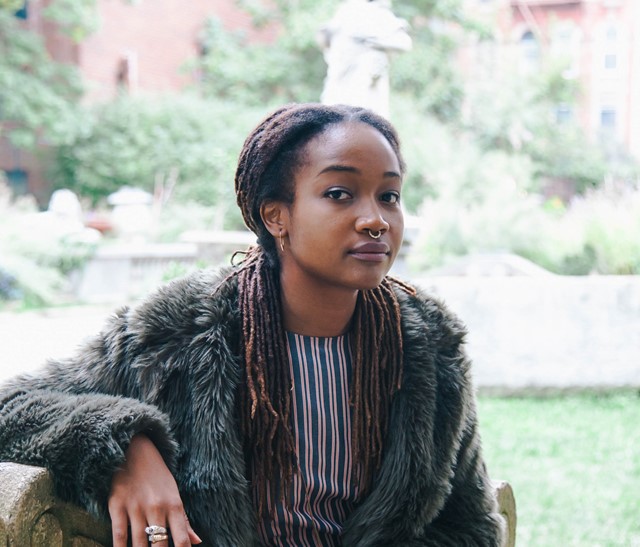 Photography Mia Fermindoza
The curator, writer, and author is the antithesis of the stale, male, and pale art world
Location
New York, United States
museummammy
After completing a three-month internship in the director's office at The Studio Museum in Harlem with Thelma Golden, Kimberly Drew – aka @museummammy – knew that she'd found her calling in the art world. Turning to the internet to keep momentum, she found that search engines were coming up short in terms of the diversity of artists on show. And so, as a self-described "Tumblr kid", she launched her own.
Black Contemporary Art was founded by Drew in 2011, and maintained as a collaborative effort, with Drew inviting budding writers, historians, and curators to contribute. After university, Drew was back at Studio Museum as its Communication Assistant, before heading to Lehmann Maupin for the same position a year later.
She now works at the Metropolitan Museum of Art as its Social Media Manager but has branched out to become her own art powerhouse as a curator, writer, lecturer, and soon-to-be author. While its release date is still TBC, work is well underway on a book by Drew and writer and podcaster Jenna Wortham, titled The Black Futures Projects. The duo is also working on an anthology that will immortalise contemporary black cultural production with a special look at how young PoCs are using the internet as a weapon. The antithesis of the male, stale, and pale hold on art history, Drew is one of the art world's most imperative voices – so make sure to keep listening.