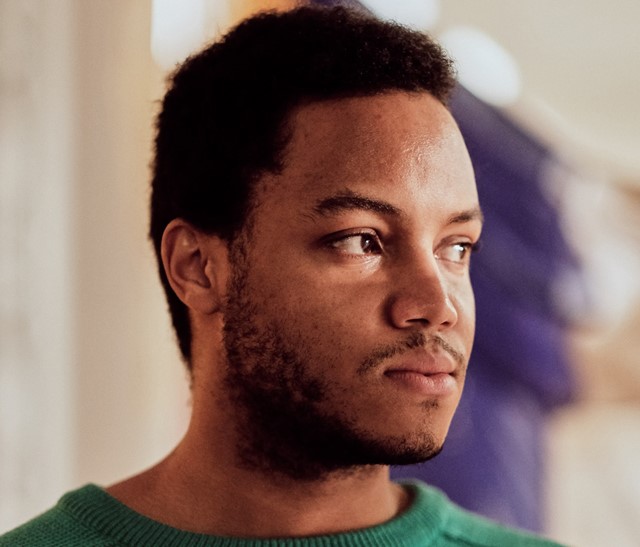 Photography Jamie Stoker
The artist creates installations using both new and found objects from around New York City – and has won a fan in Grace Wales Bonner
Location
New York, United States
ernatmack
Eric N Mack's middle name is National, after Washington DC's National Gallery of Art – where his parents first met. So becoming an artist was something of a given for the Maryland native, whose impressive CV includes an MFA from Yale, receiving the inaugural BALTIC Artists' Award, and completing a residency at the home of the late Robert Rauschenberg.
Referring to himself as a painter but working more with physical objects than a brush and canvas, Mack's expansive pieces are created with new and found materials – like an old t-shirt, dried oranges, a decorative fan. He weaves them together like tapestries of New York, the city he now calls home.
You may have heard his name recently thanks to collaborations with designer Grace Wales Bonner, but fashion is a longstanding inspiration for Mack. In April, his first London solo show, Misa Hylton-Brim, opened at Simon Lee Gallery, paying homage to 90s hip-hop stylist who was responsible for some of Mary J Blige's and Missy Elliott's most iconic looks. With the ability to seamlessly traverse across various creative realms, Mack is one of the most interesting young artists working today.