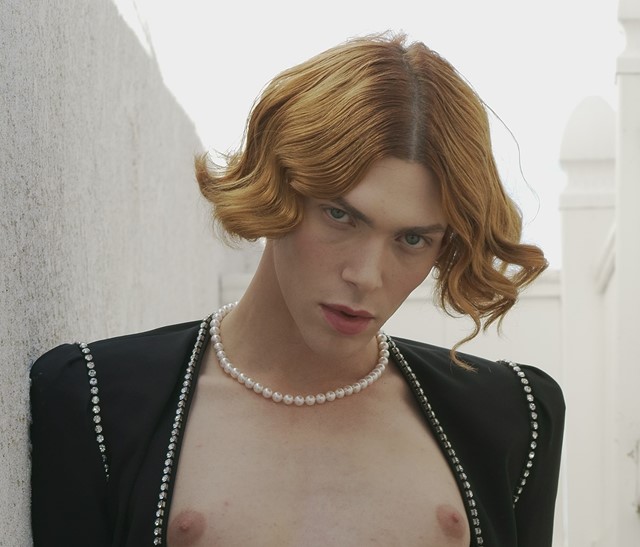 Photography Torbjørn Rødland
The Glasgow-born producer is defining a hyperreal, radical new era in pop
Location
Los Angeles, United States
SOPHIE has been shaping the landscape of pop from behind the scenes for a while now. She first emerged in 2012, around the same time that her friend and close collaborator A. G. Cook launched PC Music, and between them, the pair sparked a hi-def, ultra-polished movement in underground club music that rapidly accelerated its way into the mainstream.
SOPHIE's elastic 2014 singles "Bipp" and "Elle" were the most exciting thing to come out of British electronic music in years, but even as further singles blew up (like the lip-licking "Lemonade"), a move to LA happened, and production work followed for the likes of Charli XCX and Madonna, SOPHIE remained largely aloof and limelight-shy.
All that changed in late 2017, with the release of the sparkling electro-ballad "It's Okay To Cry", in the video for which SOPHIE featured her face for the first time (simulatenously revealing her identity as a trans woman to the public). With follow-ups in the form of the demented fetish club jam "Ponyboy" and very meta and very catchy "Faceshopping", she's continued to appear centre-stage in her videos while also exploring themes of femme, queer sexuality and body image.
This year, we're keeping our fingers crossed that her debut album and her work with Rihanna will surface – but mostly, that we'll get to see even more of her, foregrounded as the leader of a new hyperreal and radically experimental frontier for pop.