Desmond is Amazing
Performer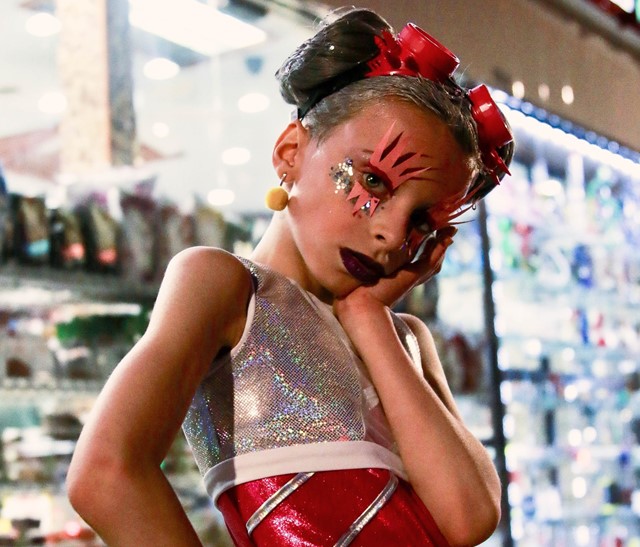 Photography Sanne Kalleberg
The 10-year-old 'drag kid' proving that the future is fabulous
Location
New York, United States
desmondisamazing
Desmond Napoles was only eight when a video of him vogueing his way through the NYC Pride Parade in a rainbow skirt went viral. He's since catapulted to stardom in the global queer community, and even though he's still only 10 years old, puts in real work voicing LGBTQ+ issues.
In 2017, he cut the ribbon at NYC's DragCon alongside RuPaul; read out the names of the victims of the Pulse nightclub shooting at Stonewall's one-year memorial, and won the Marsha P. Johnson award from Heritage of Pride for his advocacy work. On his Instagram, he's as known for his motivational captions ("Be Yourself, Always") as he is for his signature paper eyelashes, which he crafts himself.
Desmond prefers the term "drag kid" to "drag queen", seeing the latter as an adult name, and has founded the first ever drag community for kids his age – Haus of Amazing. Media commentators have long speculated that Generation Z (those born between the mid-1990s and mid-2000s) is the most fluid generation ever when it comes to gender and sexuality. Desmond was born in 2007, and he's showing that, to him, it's already a no-brainer to embrace his androgynous, avant style in front of the entire world; as he likes to say, he came out of the closet when he was born. This is what the future looks like: fabulous.