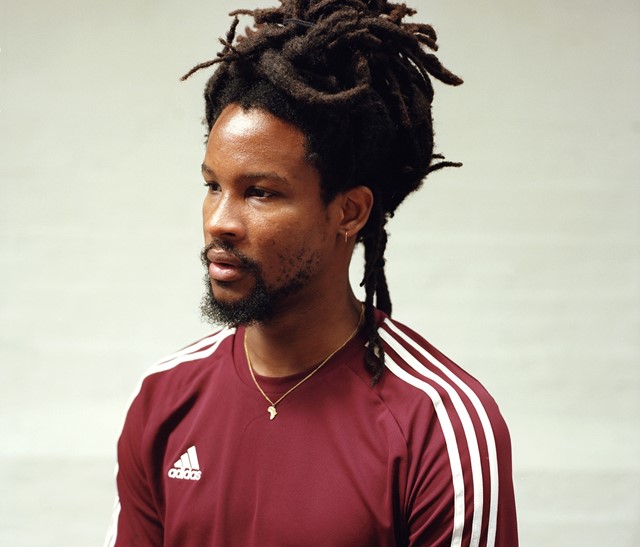 Photography Laura Mccluskey
The filmmaker bringing subjects like Nigerian youth and bootleg fashion into focus
Location
London, United Kingdom
crackstevens
London-based artist Akinola Davies' is many things – radio host, DJ, club night co-founder, but predominantly known as a filmmaker, with a focus on the social and political.
In 2017, he created an homage to his Nigerian heritage for Kenzo alongside photographer Ruth Ossai and stylist Ibrahim Kamara, titled Gidi Gidi Bu Ugwu Ze, ("Unity is Strength") (2017). With its beautiful, kaleidoscopic use of colour, the film spotlighted the liberated essence of Nigerian Igbo youth culture, following a beauty pageant celebrating traditional Nigerian customs. Previously, he started up the Nigerian Lives Matter movement, which went on to gain the support of Skepta.
Davies opened his first solo show "Bootleg" at Art Basel in Switzerland this year, where he shot girls in knock-off Chanel hijabs to show how luxury and fake items are received in different contexts. He's also directed music videos for the likes of Larry B and Mischa Mafia, who he co-runs PDA with, one of London's best clubnights.