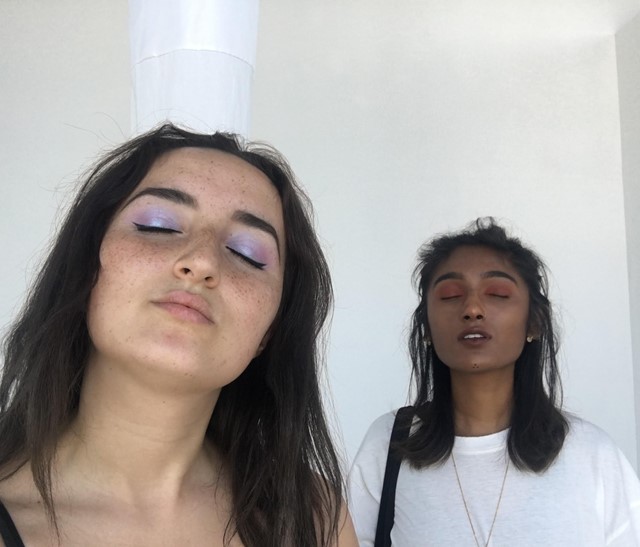 Courtesy of The

White Pube
The curatorial duo is the antidote to the art world's elitist bullshit
Ages
Gabrielle de la Puente 29, Zarina Muhammad 29
Location
Liverpool, United Kingdom
thewhitepube
The overly stale, pale, and male state of the art industry is what drove Central Saint Martins art students Gabrielle de la Puente and Zarina Muhammad to found The White Pube in 2015. An anti-elitism, anti-white-washing, anti-patriarchy online art magazine that takes its name from London's White Cube gallery, The White Pube is a platform unafraid to call out institutions on their institutionalised bullshit.
Their emoji-laden site shares weekly reviews, essays, and podcasts on contemporary art that break down power structures within the industry, injecting the stuffy, exclusionary language of criticism with some much-needed personality (and lols). As far as a mission statement, their site byline nails it: "woahhhh wanna know if you should bother citymappering your way to that exhibition everyone is instagramming? we will tell u the truth."
The last year has seen the duo teach, talk, and travel, but De la Puente and Muhammad's 2018 #goals are basically converting The White Pube into actual cash money so they can move out of their parents' homes and be Real Adults. Help them here.