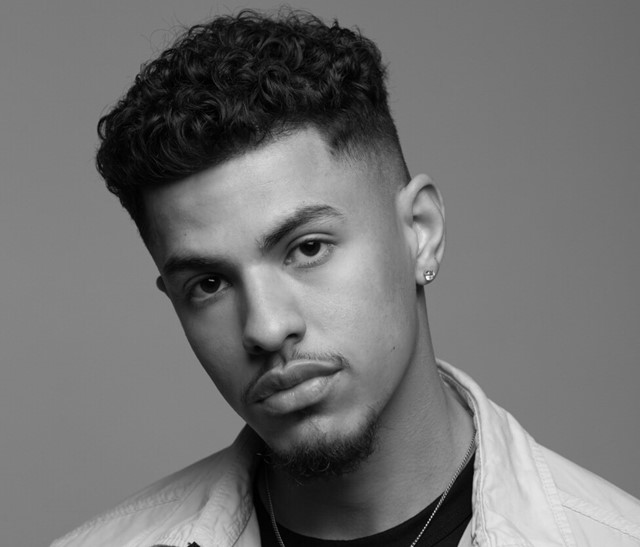 Photography Kohshin Finley
The artist creates stunning portraits of PoC – and sold every painting in his first solo show on its opening night
Location
Los Angeles, United States
delfin
Since its conception as an art movement, realism has depicted the world through a mostly white lens. In this sense, painter Delfin Finley's intimate portraits of PoC powerfully challenge dominant art narratives, simultaneously writing contemporary black experience into our current visual history.
Born in LA to parents who were both fashion designers, Finley was raised in a household where creativity was encouraged. As a child, he would diarise his life through drawings, anchoring his experiences as a young black boy in America while taking inspiration from LA mural artists shown to him by his father.
At 19, he began painting while completing a Fine Arts degree in Pasadena, leading him to stage his first ever solo show, Some Things Never Change, in LA last year – where he sold every painting on the opening night. The title was a reference to America's stagnant social and political reality, as Finley's paintings reflected on his experiences as a target of racial prejudice and violence. Featuring individual portraits of PoC, including Tyler, the Creator, Earl Sweatshirt, and Finley's own father, the show reflects on the overarching notion that all its subjects are united by experiences of racial oppression, with an aim to make viewers rethink their own biases.